WorldSkills UK is a partnership between businesses, education and governments that accelerates young people's careers giving them the best start in work and life.
Fast Track their Future – register your apprentices and trainees for WorldSkills UK Competitions now!
The WorldSkills UK competition is a fantastic way for students who want to showcase their world-class qualifications and skills. The competition assesses the practical skills, knowledge and employability attributes in competitive competitions. These competitions take place and are supported in the England, Scotland, Wales and Northern Ireland and recognise and help to develop young talent.
The following competitions are available for beauty therapy students, please click on the link to see the individual category criteria:
WorldSkills UK Competitions are now open until 7 April, and you can register your apprentices and trainees to take part here.
The Competitions enable apprentices and trainees to build on their knowledge and develop their technical and personal skills. For employers and training providers, the competitions are a mechanism to benchmark their activity, raising standards in training programmes across the UK.
The Apprenticeship Levy can be used to support your apprentices' involvement in WorldSkills UK Competitions, which include the following Beauty Therapy Competitions: Beauty Therapy Body, Beauty Therapy Hands and Face, Fashion and Photographic Make Up, Media Make up-Body and Nail Technician.
Participation in the Competitions can be used to contribute to the 20% off the job training requirement for apprentices.
Skills and age eligible competitors who are successful at WorldSkills UK 2018 competitions could be selected to represent the UK at WorldSkills, Shanghai 2021.
For the last 65 years, WorldSkills UK Competitions have been helping young people from all backgrounds to Go Further, Faster, in their careers, find out more at www.worldskillsuk.org
BABTAC member Kaiya Swain, owner of Kaiya Rose Beauty, was the only UK Competitor to walk away from the 2017 competition with a gold medal.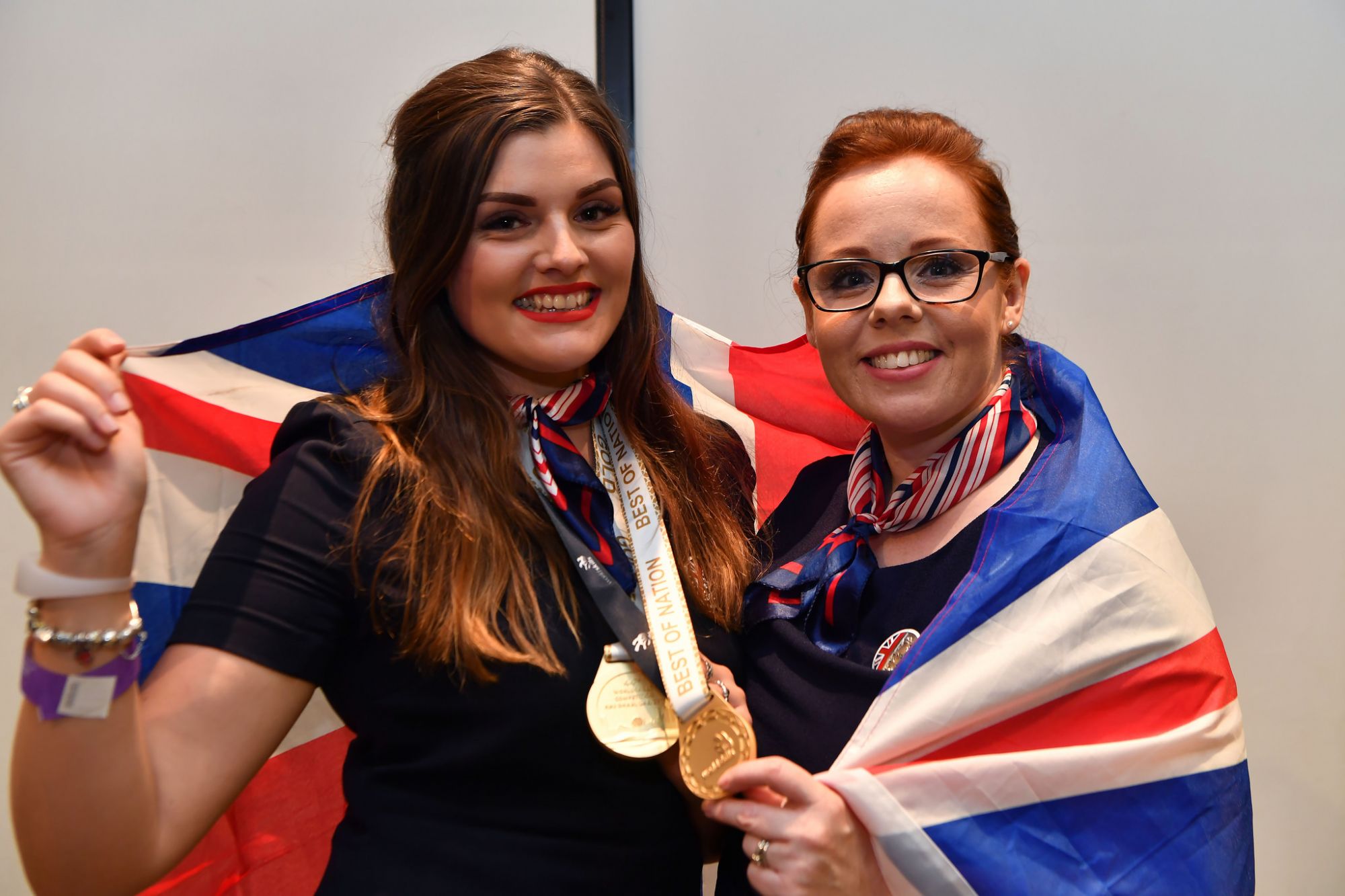 Kaiya says:
"There are so many benefits to take part in skills competitions including increased self-confidence, more effective team working, better time management and gaining the ability to work under pressure. I would urge every college and independent training provider to enter their students and learners into the WorldSkills UK 2018 and who knows, you could have a gold medallist at Shanghai 2021"