Our 2017 Awards saw Sita Gill take the award for her stunning deliverance of our theme 40's Glamour and overall high scores in trade tests and awards application.
Sita, a professional Make-up Artist, Educator and Qualified Beauty Therapist and Lash Technician has over 10 years' experience in the industry. From a young age Sita always knew what she wanted to do and feels that she is in her dream job working as a freelance hair and make-up artist and teaching Level 2 Beauty Therapy.
Sita has always loved make-up which allows her to be creative and loves the transformation that make-up can have on a person's life, saying anything is possible as long as you have the correct tools. Her every day work is different and Sita recalls how much make-up has changed over the years and how much she has learnt.
She says "I have had the oportunity to work with award winning directors on set and with top models for magazine shoots. I have also contributed to beauty and lifestyle magazines as a beauty columnist sharing hints and tips. I have worked with clients from british television and media to Bollywood actors. I have also been fortunate enough to work in a number of different colleges around the UK, sharing my knowledge and expertise. Every day is different for me. Working in the industry doesnt feel like a job, its my life."
When it comes to her work, Sita draws inspiration from the world around her, saying "There are so many great artists and designers who I follow and respect. I love to take inspiration from everyone and everything around me. When i was growing up my parents always pushedme and gave me the self-belief I need to acheive my goals. They always encouraged me to reach for the stars. I cant say that my journey into beauty has been an easy one, but i can confirm that it has been memorable and worth all of the hard work."
Sita stated about winning the awards " I have to be honest, I still can't believe I have won. I am feeling on top of the world and I am ready for another year of business"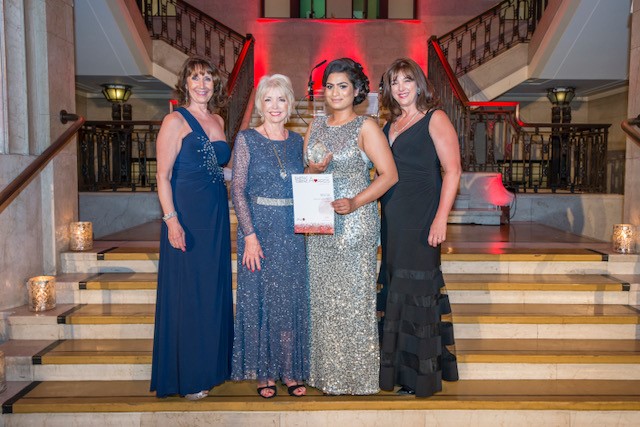 The Make-up Artist Award is judged on several factors
· Standards of cleanliness and hygiene
· Producing a final piece of work in line with the theme given
· Understanding the Client's needs
· Understanding of the products used and application techniques
The entrants will be expected to attend BABTAC HQ for trade tests where a CIBTAC examiner will mark them on their deliverance of all the above factors and entrants with the highest marks will be put forward to the Semi Finals.
Semi Finalists will be judged on their application and their trade test results by a BABTAC official.
For more information on what to expect, read our awards blog... https://www.babtac.com/blog/2018/10/140-babtac-cibtac-awards-2019
To enter the 2019 BABTAC and CIBTAC awards follow this link... https://www.babtac.com/192-2019-application-forms