Our 2017 Awards saw Denise Quinn take the award for her outstanding presentation of our theme 40's Glamour and scores in her application video and mood board along with her awards application.
Denise has been running her own business 'Deelights' for five years. She first started her career when she completed her training and started offering treatments at home and as a mobile nail technician.
Things started off well and within a few months Denise realised that she needed a bigger space to meet demand. Specialising with CND, Sweet Squared, Lecente and other leading brands, Dee regularly attended beauty shows and underwent further training as well as working to forge links with industry colleagues and clients via social media.

Denise found that during her first few years that she had to work day and night to accommodate the growing success of her business, saying "You never work harder than when its your own dream you are striving for" and still goes by this today.
First entering the industry because of her dedication to making people feel better and look good, for Denise that boosting of her clients confidence is whats its all about: "My goal has always been for someone to feel that they have had an amazing experience in a unique place with someone who is clearly passionate about their service...and leave wearing a truly unique set of nails!"
Denise is inspired by everything around her and is always planning her next set of nails. She loves the constantly evolving nature of the industry and when something catches her eye she starts thinking about how she can incorporate it into her next design. When asked who inspires her, Denise said "My very good friend Toni Honey is my strongest and closest inspiration and i just adore her personally and creatively. We became friends when we were attending the 2014 awards together so we have BABTAC to thank for that! I admire so many creative individuals in the industry and was over the moon to be in the same category as the amazing Kayley Cairns on the night. The excitement is still ongoing since I won, it has had a fantastic effect on my business and my profile and I have been featured in local newspapers. My clients love that they come to an award winner and I am so proud that they do. I feel that I have I have been recognised and awarded by BABTAC and the industry and I am so thrilled to have won"
Looking ahead to the future, Denise plans to continue her CPD and work towards becoming an educator, as well as expanding her salon to open on the high street. With a passion to teach and pass on her knowledge and excitement for a career in nails, she wants to teach students so thay are fully armed with the correct skills and knowledge going forward.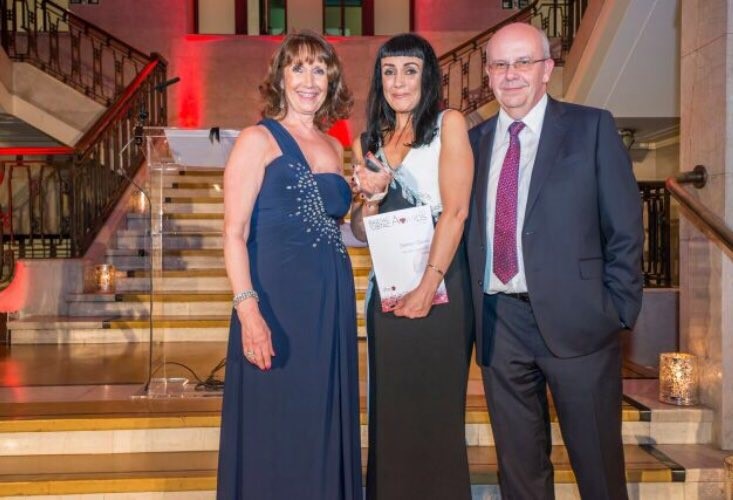 The Nail Technician Award is judged on several factors:
· Standards of cleanliness and hygiene
· Producing a final piece of work in line with the theme given
· Understanding the Client's needs
· Understanding of the products used and application techniques
· Nail care and filing techniques
This year entrants will be expected to attend BABTAC HQ for trade tests where a CIBTAC examiner will mark them on their deliverance of all the above factors and entrants with the highest marks will be put forward to the Semi Finals. Previously, Nail Technician entrants were expected to provide a video and mood board.
Semi Finalists will be judged on their application and their trade test results by a BABTAC official.
If you would like to enter this years awards, click HERE