The 2017 Holistic Therapist Award went to Sarah Jlil for her Impressive Full Body Hot Stone Massage and overall Excellent scores in all areas.
Sarah began her career in holistic therapy 17 years ago. Starting out as a spa therapist at Oasis Forest Holiday Village in the Lake District, she then moved to Edinburgh to work as a Ayurvedic therapist at One Spa at the Sheraton Grand Hotel and Spa. Sarah then took a head therapist position at the Balmoral Hotel and Spa and later moved to Lincoln in 2006 to work as a beauty therapy tutor at a local college, where she stayed for seven years.
In 2016 Sarah formed a business partnership and is now the co-owner of Spring Beauty Room in market Rasen. Sarah had always had a passion for beauty, but her love of massage was clear for her when she started the massage element of her college course. Sarah says "I have always enjoyed my career and loved working in a spa enviroment. My greatest personal and professional development came when i studied Ayurveda. I was absoloutely absorbed throughout the training, which completely changed the way I approached a treatment or client consultation. It has shaped my treatments today, I base all of what i do on the principles of Ayurveda"
In 2016 Sarah was awarded holistic therapist of the year, making 2017 her second year holding the title. Sarah recalls that winning in 2016 restored her faith in her career nad gave her the boost she needed to believe in herself and what she does. Her achievement encouraged her to take on the ultimate challenge of a business partnership and become the co-owner of a salon.
When speaking about winning again in 2017, Sarah said; Winning Holistic Therapist in 2016 was absoloutely amazing, but winning again in 2017 has been overwhelming. I give 100% in all of my treatments and to receive recognition that you are actually good at what you do is my proudest achievement yet. I still look at my trophies and am taken aback by what they actually mean to me and my career. Winning in 2017 has been the icing on the cake of a year that has already exceeded my expectations.
Sarah plans to continue her work to push her beauty salon to the next level. She is excited to celebrate a first full year as a salon co-owner, and aims to help guide her therpists to their full potential so that they can also 'experience the amazing feeling of winning a national accolade'.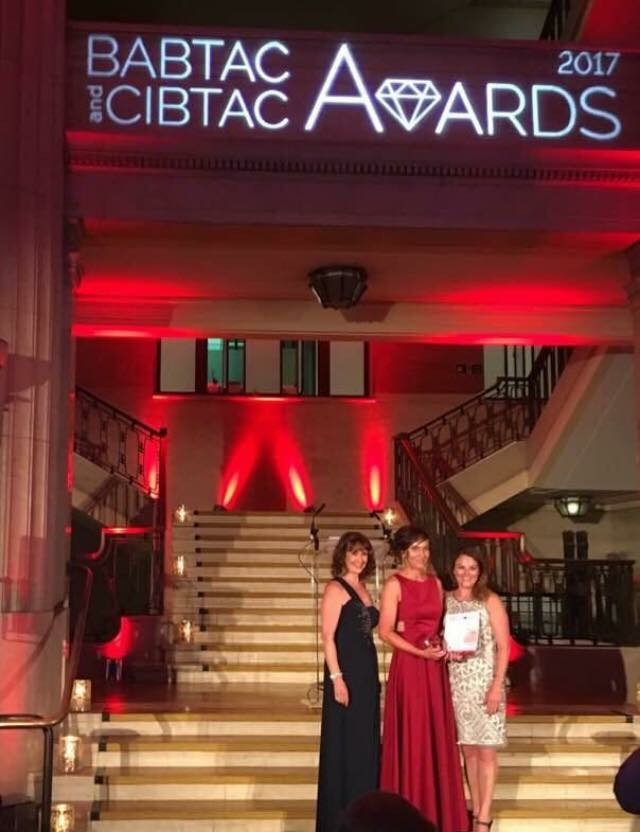 The Holistic Therapist Award is judged on several factors:
· Standards of cleanliness and hygiene
· Understanding the Client's needs
· Understanding of the products used and application techniques
· Excellent client skills and standards of professionalism
Entrants will be expected to attend BABTAC HQ for trade tests where a CIBTAC examiner will mark them on their deliverance of all the above factors and entrants with the highest marks will be put forward to the Semi Finals.
Semi Finalists will be judged on their application and their trade test results by a BABTAC official.
If you would like to enter this years awards, click HERE