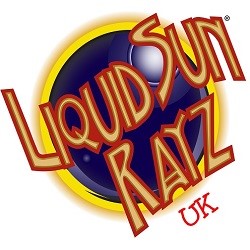 Who are Liquid Sun Rayz?
Liquid Sun Rayz products are superior to other tanning products in many ways. They were developed by Marilyn Spatola from the USA. Marilyn is a 35 year veteran licensed practical nurse, a licensed nail technician of 22 years and a Certified Fitness Instructor of 22 years. Several years ago she entered the world of spray tanning. As someone who is very fair and does nothing in the sun but burn, Marilyn has intrigued to have a beautiful colour without the dangers of UV sun rays. She developed Liquid Sun Rayz products and they are now being used across the world for both competition and everyday tanning.
In the UK and Europe, Liquid Sun Rayz products are officially distributed under licence from Liquid Sun Rayz by Active Tan Ltd.
What courses do we offer?
Stage Tanning Course for the Bodybuilding and Fitness Industry (the ONLY course of its kind with an industry recognised qualification in the world) it's a two part course - class based and show based.
Don't just take our word for it!
I have used Liquid Sun Rayz for my last two shows and the effect of the tan is amazing. The colour is very dark after just two coats; I had so many other competitors asking what tan I had used! I have only ever used Dream Tan in the past, but Liquid Sun Rayz is superior to this with no streaking, and I never even needed glaze. I went on to win my class and the overall. This is the product I will be using from now on and I would highly recommend it to anyone competing at the moment!" Micky McKay – British Champion, Mr MuscleTalk 2010
Contact Liquid Sun Rayz
For more information please contact Louise Beard or James Collier by emailing info@liquidsunrayz.co.uk or contacting us on +44 (0) 1536 601516 or visit our website at www.liquidsunrayz.co.uk