BABTAC Partners
BABTAC are proud to work with a number of carefully selected, industry-leading partners to offer our members access to great savings, preferential rates and expert advice and information.
Our partners are a key part of the service we provide for our members. We endeavour to work with recognisable, reputable and industry-leading brands to help raise the profile and professionalism of our members.
Please note that by clicking on any of the below links that you will be leaving BABTAC.com and will be diverted to a partner website.

We are a professional-grade skin care brand founded by a skin therapist, for skin therapists.
So, we know how to create custom skin care solutions that work — not just today, but for life.
Dermalogica revolutionised the skin care industry when we launched in 1986 with our ground-breaking formulations that excluded common irritants such as SD alcohol, lanolin, mineral oil and artificial colours and fragrances. Today Dermalogica is the number one brand used by professional skin therapists worldwide. In the UK and Ireland over 30,000 skin therapists make use of our award-winning training to deliver their clients healthiest skin. Search on our store locator to find your nearest skin centre and learn about your skin from the Skin Health Experts at Dermalogica: https://www.dermalogica.co.uk/pages/store-locator

Ellisons is the UK's leading supplier to hair and beauty professionals

Ellisons is the UK's leading supplier to hair and beauty professionals, providing a selection of trusted brands to salons, spas and businesses all over the world. Established in 1930, we use our wealth of experience and knowledge to provide our customers with the latest innovations, exclusive brands and exceptional service. As 2019 winners for Best Web Services, Guild Awards Of Excellence, we offer an excellent online shopping experience. Customers can shop on our website, with free delivery over £50.00 on a selection of our extensive product range. We have over 10,000 professional hair and beauty products from the world's leading brands. Customers can also shop in our Professional Retail Store with an extensive product offering.
Shop with Ellisons today to make the most of the many benefits the wholesaler has to offer. As a BABTAC Member, you can enjoy 20% off your first order, log in and visit https://www.babtac.com/219-babtac-partners for your discount code. To shop online with Ellisons, visit www.ellisons.co.uk or for more information please contact our dedicated customer service team on 0345 222 8080 (by clicking on these links you will be leaving BABTAC.com and will be diverted to a partner website.)

HydraFacial is for everyone. It's suitable for all skin types and addresses all skincare needs. The HydraFacial delivers immediate, noticeable results, with no downtime.
HydraFacial is your connection to millions of believers that know that beauty is more than a physical attribute – it's a feeling. Our customers' want to give their clients the best experience possible.
The HydraFacial Company helps them deliver it.
Say hello to GLOW and find your nearest provider at: www.hydrafacial.co.uk/find-a-provider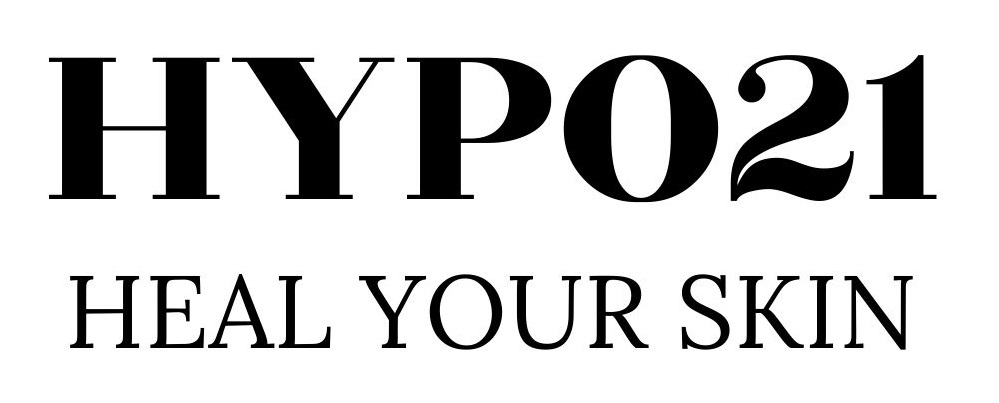 HYPO21 is the perfect cosmetic solution to soothe and support your skin. Based on the science of PURE Hypochlorous Technology (HOCl), this highly effective, electrically charged signalling solution mimics the essence of your body's natural defence system.​ HYPO21 Skin Purifying Spray is made of PURE HOCl. HOCl is a natural part of our internal defence system, produced by white blood cells. HYPO21 is suitable for people who may be prone to eczema, psoriasis, dermatitis, rosacea, acne and spots. Our unique Pure HOCl formulation cleanses and purifies and protects the skin but is as Gentle as Water. Specially designed for every person and every skin type. Our gentle formula has a skin neutral pH and can be applied anywhere even to the most sensitive of skin, on the face or other parts of the body. HYPO21 Contains NO Sodium Hypochlorite, NO Phosphoric Acid, NO Alcohol and NO Harsh Chemical.
HYPO21 are offering BABTAC members a 10% discount, you can receive your discount by using the discount code in the Members Lounge
Website www.hypo21club.com (by clicking on this link you will be leaving BABTAC.com and will be diverted to a partner website.)

Make up Brushes do not only accumulate pigment liquids, powders and oils from products, they become laden with dust, dirt and dead skin cells.
They are also a breeding ground for bacteria which is then transferred onto the skin to wreak havoc and compromise skin health.

IsoClean promotes importance of thorough, effective cleansing and disinfection of makeup utensils. At IsoClean we pride ourselves on building partner relationships to drive innovation within the cosmetic sector. We are pleased to offer BABTAC members significant Discounts on our whole product range and also sponsorship opportunities for academys, salons and colleges.
IsoClean are offering BABTAC members a massive 55% discount, you can receive your discount by using the discount code in the Members Lounge
Website https://iso-clean.co.uk (by clicking on this link you will be leaving BABTAC.com and will be diverted to a partner website.)
Email: contact at iso-clean.co.uk

We have strong family values and welcome you to join our family
SInce 1997, Walther Janssen together with his wife Elka, have consistently worked towards developing a skin care system which is based on multiple, highly effective active substances with guaranteed results. Together, with our international partners, we have succeeded in establishing the Janssen Cosmetics brand around the world. We always remain one step ahead and recognising market trends at an early stage is important to us.
Janssen Cosmetics uk is run by Director Krestyna Batty, Janssen UK are trusted and accredited. The safe ingredients used in their products are not only safe for facial application but are also safe for the enviroment. Janssen offer Customised Packages tailored to suit your needs.
To find out more please take a look at our our website HERE or email us at info.uk@janssen-cosmetics.com (by clicking on these links you will be leaving BABTAC.com and will be diverted to a partner website.)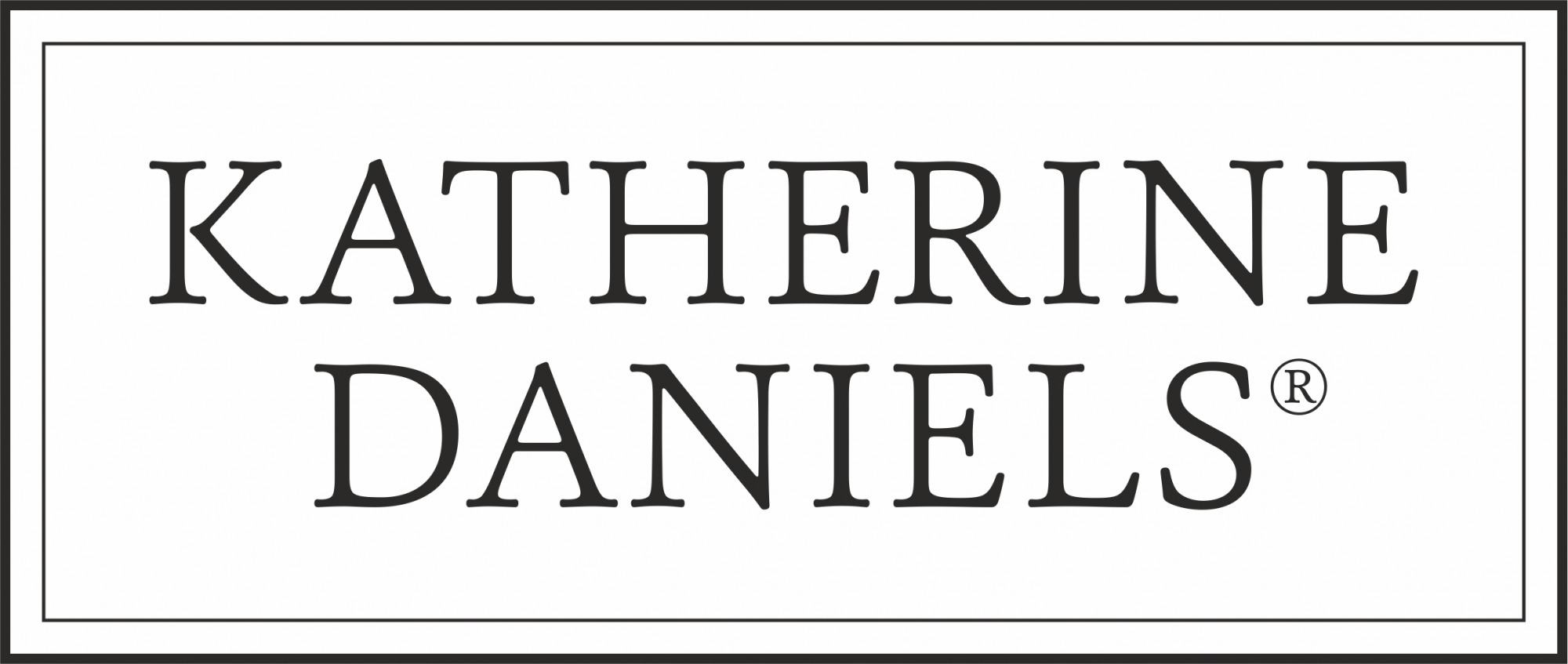 Katherine Daniels, created by Kirsti Shuba & Donna Tait. Skincare experts with over 70 years of Professional Industry experience.
Our philosophy is Skin First, Symptoms second.
Healthy well-functioning skin will respond best to treatment. When you treat the cause of your skin problem first (skin first). You can then treat the symptoms most effectively (symptoms second).
Katherine Daniels professional treatments will stimulate skin function for greatest strength and hydration. Then we can correct, repair and nurture the skin. This is backed up with our collection of salon strength homecare products.
Our collections are concise. Comprising effective treatments. A combination of hands-on and medical grade technology. Your clients never give up luxurious treatment protocol in exchange for results. We offer both luxury and efficiency.
We offer professional treatments coupled with an uncomplicated 4-step homecare prescription.
We have no dust collectors, no 'me too' products and no excessive price tags.
We are a truly independently owned and operated brand – a family brand.
For more information please visit our website at www.katherinedanielscosmetics.com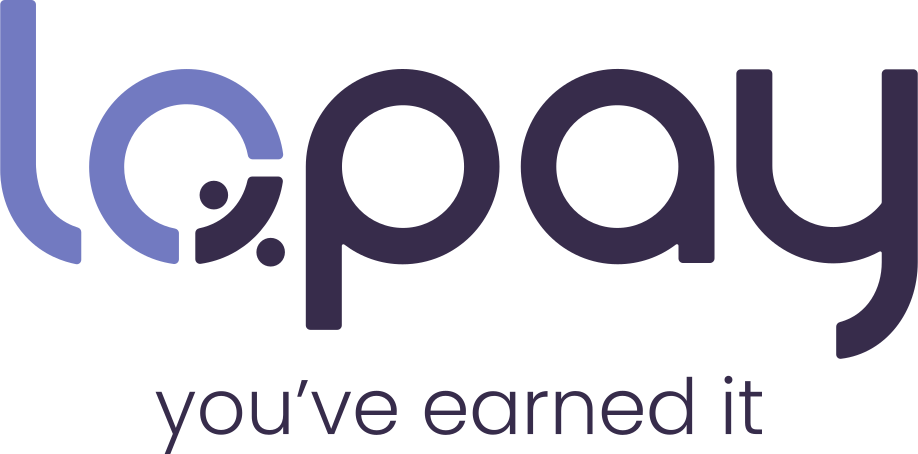 Lopay is a UK-based payments app that helps small businesses keep more of the money they earn. With a free card reader, no contracts or hidden fees, and transaction rates less than half the price of the likes of SumUp and Zettle, taking payments with Lopay is faster, simpler and cheaper.
Users can choose when they get paid and change their payout schedule at any time, with a fixed rate of 0.79% for weekly payouts, 0.99% for next day payouts, and 1.79% to get paid instantly. What's more, the app is packed with tools to help grow your business, such as team accounts, tipping and reporting.
For added flexibility, the Lopay POS makes it easy to display products and manage stock on the go. There's no need for mental maths or a calculator - just tap the products on a tablet or phone and send the total to the card reader.
Members qualify for £1250 free processing - please login to our member benefits page in the Member Lounge to access that
For more information please visit lopay.com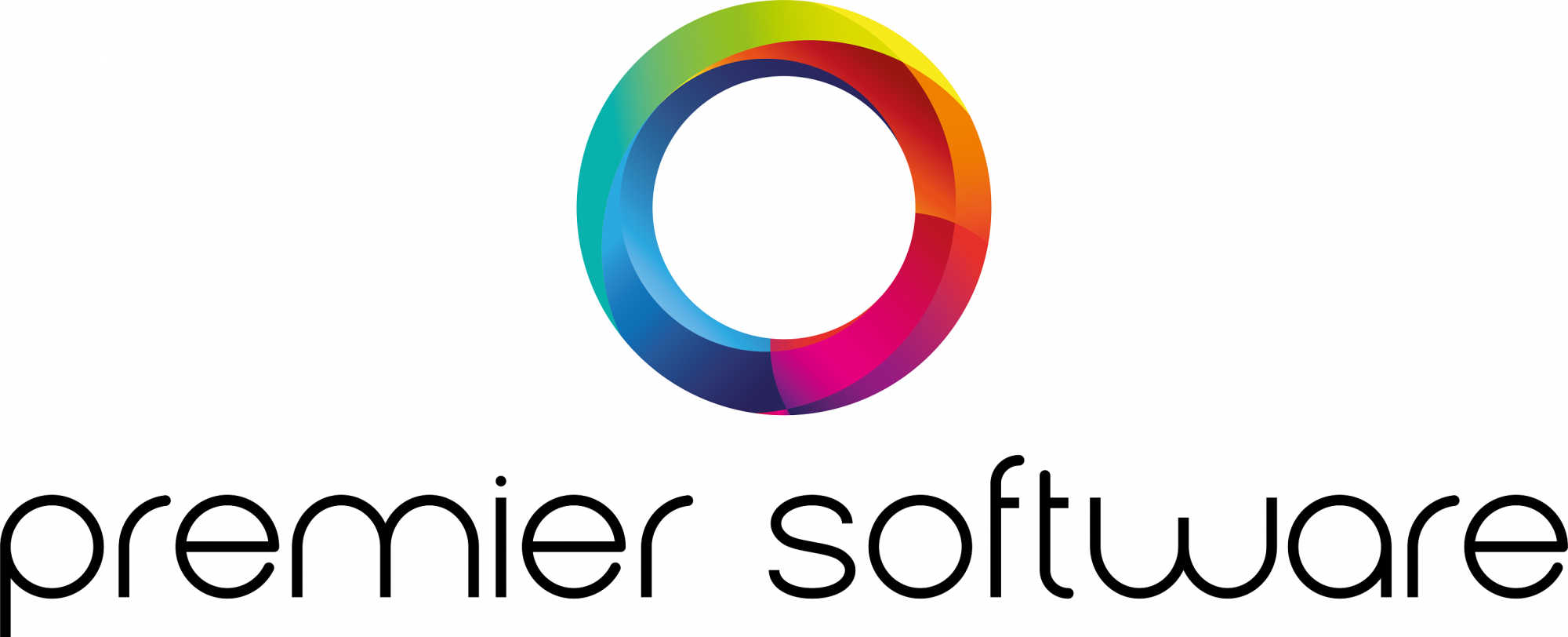 Premier Software has spent 25 years' developing razor-sharp management solutions specifically for the hair and beauty industries.
More than skin deep, Premier listens carefully to its clients' requests and responds to industry trends, ensuring its software is always one-step ahead.
Its leading management software systems provide salons with the support they need to manage a successful business. Each dashboard offers a complete business overview at the touch of a button, with features ranging from social media integration, automated marketing and scheduling through to loyalty schemes, retail management and reports.
Premier's software solutions include Salon by Premier Software, designed for independent or large multi-group hair and beauty salons and SalonLite, a cloud-based salon appointment scheduling system. Salon is also accompanied by a comprehensive support package for first-class post-sale care.
BABTAC Members qualify for £50 off a Salon by Premier Software licence. Please visit the Members Lounge for your discount code.
Website link: www.premiersoftware.co.uk
Call: +44 (0)1543 466580
Email: sales@premiersalon.co.uk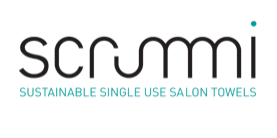 Established in 2010 Scrummi has been providing salons and spas with compostable products that will save you time, energy, and money. All with one key mission, to liberate the planet from laundry.
Scrummi was one of the first manufacturers to produce disposable towels and launched in 2010 at Salon International, we know specialise in making sustainable textile solutions for salons and spas.
We are the first sustainable textile brand in the world to be independently tested and certified to EN13432 standards and are proud to be a B Corporation™. B Corps™ are companies verified by B Lab to meet high standards of social and environmental performance, transparency and accountability.
Find out more at www.scrummi.com

Skin + Me is a subscription service that changes how people solve their skincare struggles. It can be difficult to find effective, affordable treatments for skin concerns like acne, rosacea, skin texture and fine lines. We take the guesswork out of skincare by providing personalised regimes that can't be bought on the high street, delivered right to the customer's door.
The active ingredients prescribed by the Skin + Me team work on a cellular level, deep within the skin, for visible results. Prescribers regularly check in with customers and update their treatment plans as their skin needs change over time.
BABTAC beauty professionals can now sign up to partner with Skin + Me to earn commission for every client that subscribes to the service and learn about the latest in skincare from our Dermatology team. Email beauty.partnerships@skinandme.com to register your interest, and transform how your clients feel about their skin.
Find out more at www.skinandme.com

Run your hair and beauty business like a pro with Timely's easy-to-use software.
Take control of your entire client experience - with a beautiful online booking system, customisable digital forms, personalised SMS messages and all your client info in your pocket, over 55,000 customers worldwide love Timely – and their clients love it just as much.
Timely is super easy to set up, and simple to use, with transparent pricing. And, our award-winning support team is on hand to answer your questions. Manage it all beautifully, with Timely.
For more information visit www.gettimely.com

Trusted by over 50,000 salons across Europe, Treatwell Pro allows you to leave the admin to us so you can manage and grow your salon with ease.
Treatwell Pro is easy and immediate to use, with guaranteed real-time use on multiple devices and automatic saving of all data without the need for backup. Whilst the software maximizes salon online presence, it helps owners manage their business in all aspects. From warehousing, business trends, and easy reporting, you can see how well your business is doing and get suggestions on how to improve it.
Using Treatwell Pro for more than a booking platform can help salons save an average of one hour each day not spent on admin tasks, 65% fewer missed appointments, and an average of 15% more new clients booking per year.
BABTAC members qualify for incredible discounts on our Advanced, Premium, and Chair renter-only plans on Treatwell Pro. Go to the Partner Discounts Section of the Members Lounge for more information.
For more information please visit: https://www.treatwell.co.uk/partners/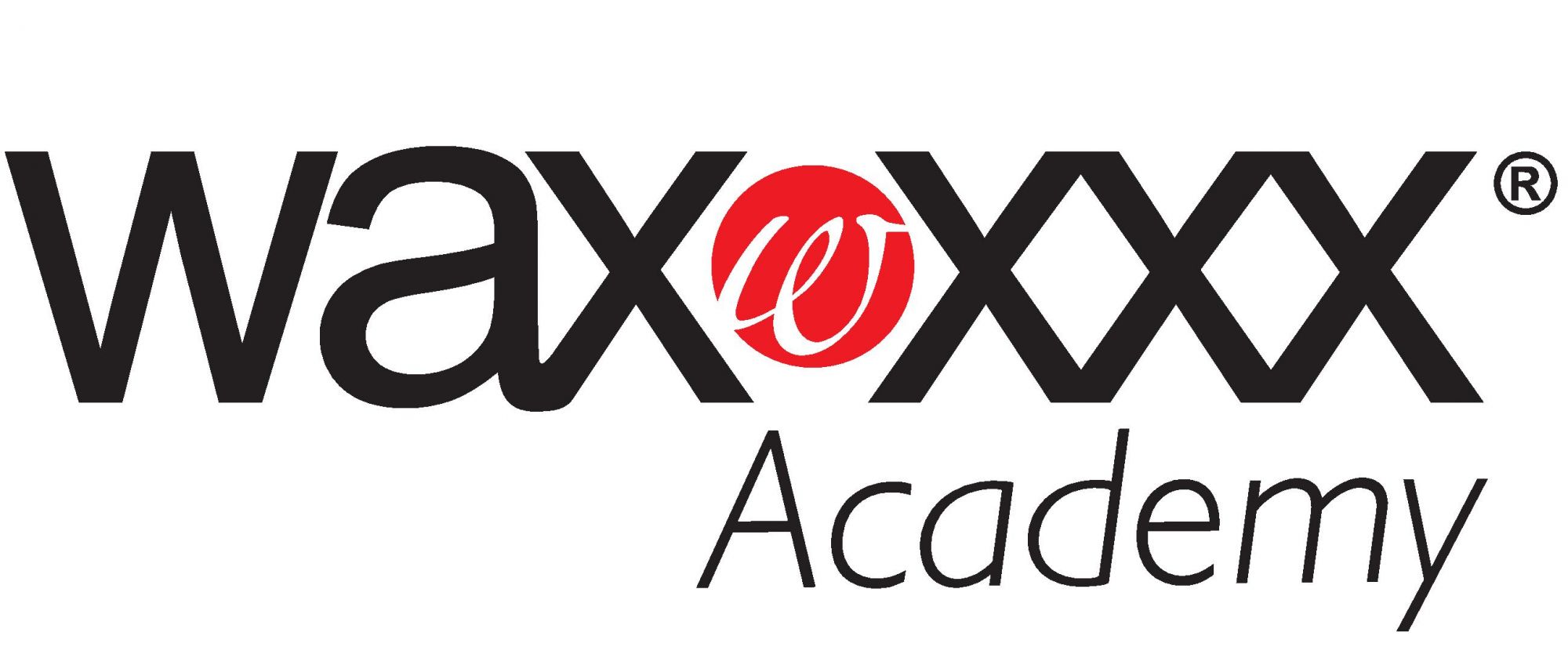 In 2017 WaxXXX Academy was offically endorsed by CIBTAC to award Definitive Waxing by WaxXXX Academy

Our Training programmes and products go hand-in-hand as we believe great products paired with good techniques bring out the best in learners and also experienced technicians. Whatever your career goals, there is a course to suit at WaxXXX Academy, from foundation courses for beginners, specialist courses under the CIBTAC Endorsed Training Programme, to full CIBTAC Diploma's. We also have a trainer programme for learners aspiring to progress onto upper level management. It is a whole ecosystem - not just a brand of wax or a beauty academy.
At WaxXXX we pride ourselves as being one of the leading waxing systems in the world. We innovate and educate the industry and support our partners. We are pleased to offer BABTAC members two great discounts, 10% off CIBTAC endorsed training and 10% off first time purchase of the Home Pro Kit. For more information on the whole product range and training courses, visit waxxxx.co.uk or call today on 020 8333 6553 (by clicking on these links you will be leaving BABTAC.com and will be diverted to a partner website.)