BABTAC Partners
BABTAC are proud to work with a number of carefully selected, industry-leading partners to offer our members access to great savings, preferential rates and expert advice and information.
Our partners are a key part of the service we provide for our members. We endeavour to work with recognisable, reputable and industry-leading brands to help raise the profile and professionalism of our members.
Please note that by clicking on any of the below links that you will be leaving BABTAC.com and will be diverted to a partner website.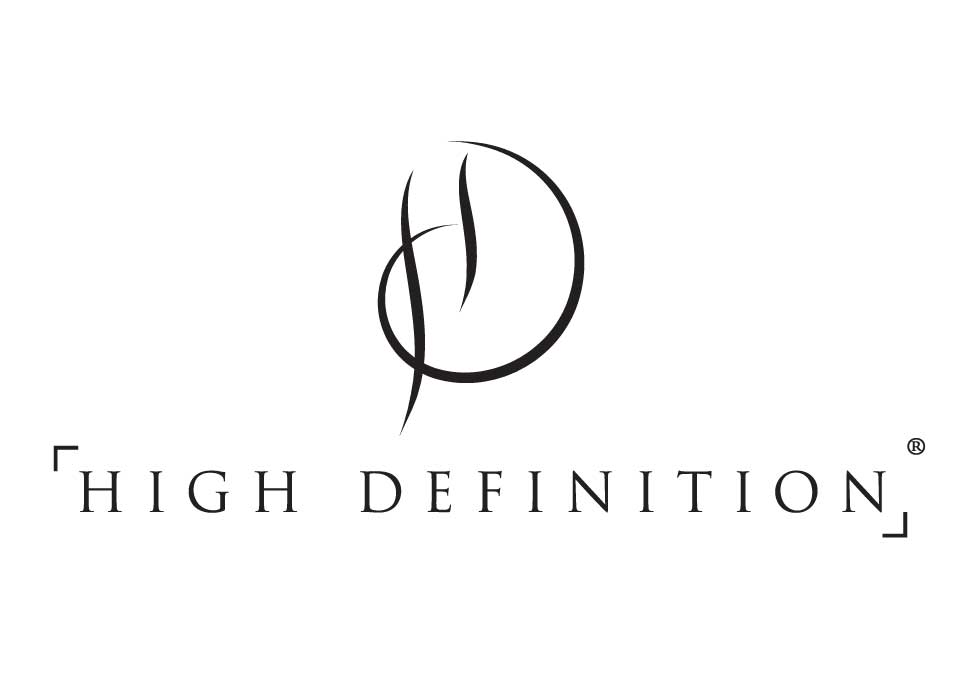 Pioneering and award-winning luxury beauty brand encompassing a complete range of professional training courses, specialised treatments and premium beauty products.
Professional training and education are the foundations of the High Definition Beauty Group. At their elite training academies in Leeds, Glasgow, Milton Keynes and Ireland they offer courses in Eyebrow Shaping, Make-up Artistry and Anatomy & Physiology.
High Definition Brows is voted the number-one salon brow treatment in the UK and has more than 10,000 official stylists, working in over 2,000 salons. In 2014, High Definition expanded its offering, launching its signature make-up range, now available in over 400 UK salons.
High Definition is proud to partner with BABTAC. With unrivalled beauty expertise, a rigorous ethical code and a professional practice standard, BABTAC's values are in line with our own at High Definition, and we look forward to collaborating further throughout 2020.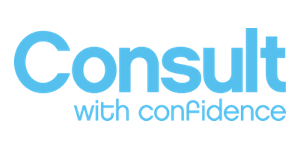 The Future of Treatment Consultations
Consult with Confidence is the UK¹s first online treatment consultation portal allowing Therapists and Stylists the ability to carry out all the treatment consultations from hundreds of pre-built forms.
Consult with Confidence not only eliminates paper and filing responsibilities from the salon but it guides and advises staff through the consultation process, helps to protect salons and staff from potential legal claims and costs along with aiding businesses meet their data compliance requirements.
BABTAC Members get an exclusive 10% lifetime discount when signing up to Consult with Confidence. To book an online demo or to sign-up just go to www.consultwithconfidence.com or call 01472 289 268 (by clicking on these links you will be leaving BABTAC.com and will be diverted to a partner website.)

Ellisons is the UK's leading supplier to hair and beauty professionals

Ellisons is the UK's leading supplier to hair and beauty professionals, providing a selection of trusted brands to salons, spas and businesses all over the world. Established in 1930, we use our wealth of experience and knowledge to provide our customers with the latest innovations, exclusive brands and exceptional service. As 2019 winners for Best Web Services, Guild Awards Of Excellence, we offer an excellent online shopping experience. Customers can shop on our website, with free delivery over £50.00 on a selection of our extensive product range. We have over 10,000 professional hair and beauty products from the world's leading brands. Customers can also shop in our Professional Retail Store with an extensive product offering.
Shop with Ellisons today to make the most of the many benefits the wholesaler has to offer. As a BABTAC Member, you can enjoy 20% off your first order, log in and visit https://www.babtac.com/219-babtac-partners for your discount code. To shop online with Ellisons, visit www.ellisons.co.uk or for more information please contact our dedicated customer service team on 0345 222 8080 (by clicking on these links you will be leaving BABTAC.com and will be diverted to a partner website.)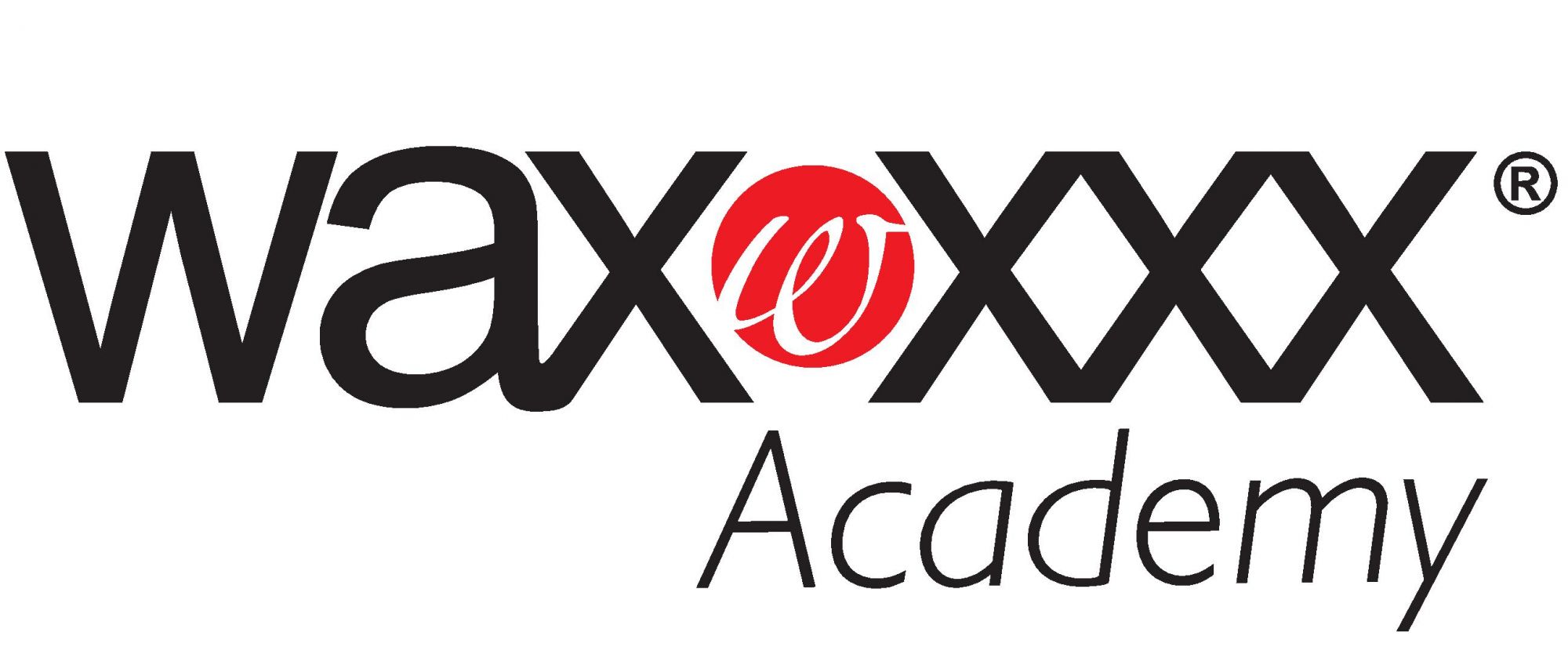 In 2017 WaxXXX Academy was offically endorsed by CIBTAC to award Definitive Waxing by WaxXXX Academy

Our Training programmes and products go hand-in-hand as we believe great products paired with good techniques bring out the best in learners and also experienced technicians. Whatever your career goals, there is a course to suit at WaxXXX Academy, from foundation courses for beginners, specialist courses under the CIBTAC Endorsed Training Programme, to full CIBTAC Diploma's. We also have a trainer programme for learners aspiring to progress onto upper level management. It is a whole ecosystem - not just a brand of wax or a beauty academy.
At WaxXXX we pride ourselves as being one of the leading waxing systems in the world. We innovate and educate the industry and support our partners. We are pleased to offer BABTAC members two great discounts, 10% off CIBTAC endorsed training and 10% off first time purchase of the Home Pro Kit. For more information on the whole product range and training courses, visit waxxxx.co.uk or call today on 020 8333 6553 (by clicking on these links you will be leaving BABTAC.com and will be diverted to a partner website.)

Navy Professional is dedicated to setting NEW standards within the beauty industry.
Renowned for its range of professional beauty tools and its investment for creating revolutionary hygiene products, Navy Professional is at the forefront of the industry waving the flag for classic British techniques and better hygiene standards.
Established in 2018, the family run business has grown from strength to strength, supplying its products across the globe. With more tools and goals on their horizon Navy is a business that has big ideas!

Fuelled by Yorkshire Tea, biscuits and a passion for the industry, Navy Professional has built its business on genuine passion and determination for driving new standards and encouraging a return to traditional classic beauty therapy. Have your discovered Navy Professional yet?
As a BABTAC partner, Navy are happy to provide our members with a 15% discount. For more information and a discount code, sign in and visit our members lounge. Find out more about Navy at www.navyprofessional.com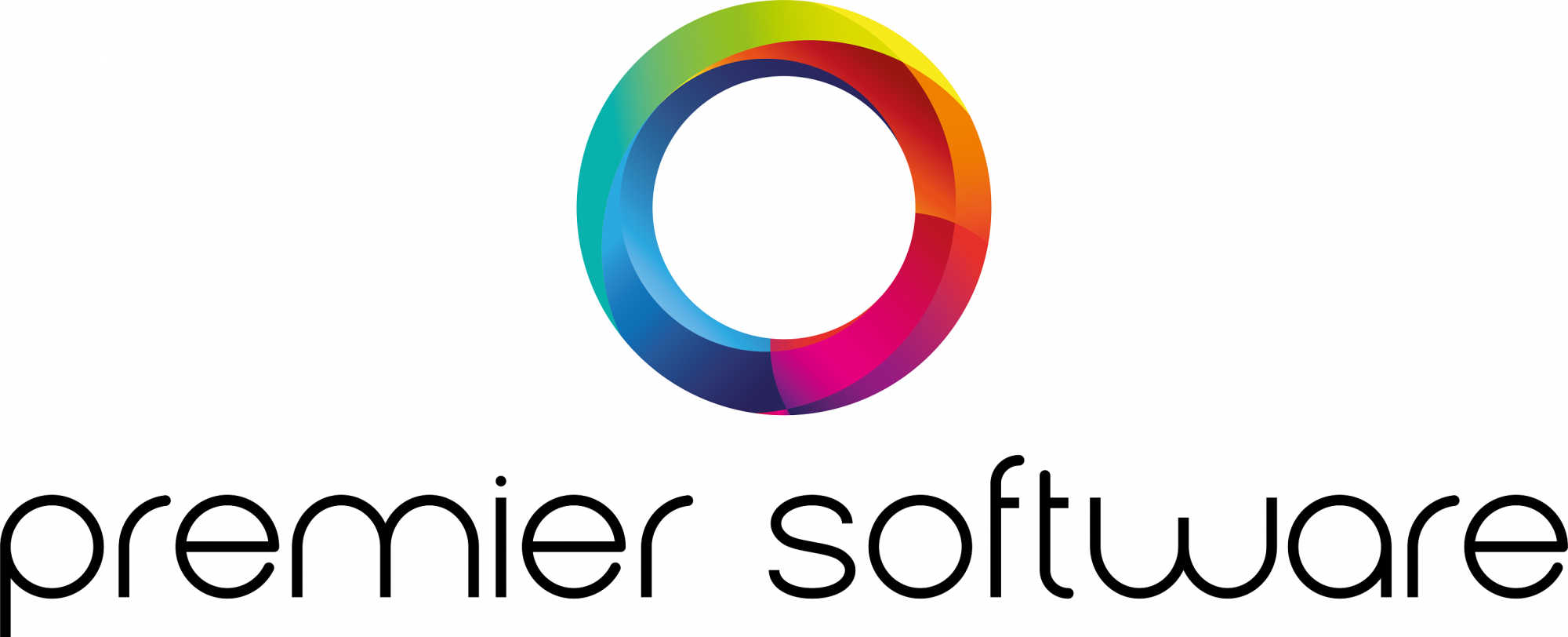 Premier Software has spent 25 years' developing razor-sharp management solutions specifically for the hair and beauty industries.
More than skin deep, Premier listens carefully to its clients' requests and responds to industry trends, ensuring its software is always one-step ahead.
Its leading management software systems provide salons with the support they need to manage a successful business. Each dashboard offers a complete business overview at the touch of a button, with features ranging from social media integration, automated marketing and scheduling through to loyalty schemes, retail management and reports.
Premier's software solutions include Salon by Premier Software, designed for independent or large multi-group hair and beauty salons and SalonLite, a cloud-based salon appointment scheduling system. Salon is also accompanied by a comprehensive support package for first-class post-sale care.
BABTAC Members qualify for £50 off a Salon by Premier Software licence. Please visit the Members Lounge for your discount code.
Website link: www.premiersoftware.co.uk
Call: +44 (0)1543 466580
Email: sales@premiersalon.co.uk

We have strong family values and welcome you to join our family
SInce 1997, Walther Janssen together with his wife Elka, have consistently worked towards developing a skin care system which is based on multiple, highly effective active substances with guaranteed results. Together, with our international partners, we have succeeded in establishing the Janssen Cosmetics brand around the world. We always remain one step ahead and recognising market trends at an early stage is important to us.
Janssen Cosmetics uk is run by Director Krestyna Batty, Janssen UK are trusted and accredited. The safe ingredients used in their products are not only safe for facial application but are also safe for the enviroment. Janssen offer Customised Packages tailored to suit your needs.
To find out more please take a look at our our website HERE or email us at info.uk@janssen-cosmetics.com (by clicking on these links you will be leaving BABTAC.com and will be diverted to a partner website.)
"Its so good to have reliable and professional assistance in this industry. Your years of sound experience are of great help and encouragement to me." - Cheryl Graser Skin Clinic, Lambourn

The Eyelash Design Company was formed in 2006 by Beverly Piper and Christina Jenkins, both highly experienced professionals in the beauty industry whose philosophy was, and still is, to offer the very best products and training to the professional beauty market.
Under the direction of Beverly and Christina, as a company, we have continuously researched the beauty market to ensure our products are up to date and ahead of current trends. We have every confidence that all our brands meet the highest standards and uphold the importance that product quality has on optimising our clients profiles.
After countless hours of rigorous research and testing, we have developed the renowned, award winning brands, Lash FX and Hi Brow. All of the Eyelash Design Company's brands can be seen throughout the beauty industry. Salons and mobile therapists have sucessfully introduced Lash FX and Hi Brow into their businesses and seen their profit boom.
In addition we distribute worldwide, having established relationships with distributors for over ten years. We have created a significate presence throughout the Middle East, Australasia, Scandinavia, South America and more!
Website link: https://lashperfect.co.uk/
Email: info@edc-ltd.uk

Make up Brushes do not only accumulate pigment liquids, powders and oils from products, they become laden with dust, dirt and dead skin cells.
They are also a breeding ground for bacteria which is then transferred onto the skin to wreak havoc and compromise skin health.

IsoClean promotes importance of thorough, effective cleansing and disinfection of makeup utensils. At IsoClean we pride ourselves on building partner relationships to drive innovation within the cosmetic sector. We are pleased to offer BABTAC members significant Discounts on our whole product range and also sponsorship opportunities for academys, salons and colleges.
IsoClean are offering BABTAC members a massive 55% discount, you can receive your discount by using the discount code in the Members Lounge
Website https://iso-clean.co.uk (by clicking on this link you will be leaving BABTAC.com and will be diverted to a partner website.)
Email: contact at iso-clean.co.uk

Established in 2000 as part of the OR Holdings Group, Hygenisys Environmental Health Consultancy is a leading Safety and Risk Management Consultancy based in Central London, providing a comprehensive safety compliance services to a number of industries including the spa and beauty sector. We provide the following services specifically for the beauty and spa industry:
Assistance with licensing/registration applications
Bespoke beauty spa well being audits
Bespoke action plans
Bespoke toolbox talks (bite size training on specific health and safety topics)
Bespoke Health & Safety Management documentation ( including risk assessments and audits
Health & Safety Food Safety Fire Safety Training
Fire Risk Assessments
Accident and Incident Investigations
Crisis Management/Business Continuity
Expert Witness (technical and legislation support as well as working with insurers to reduce clients premiums)
Our Lead Consultants have a strong health and safety background with extensive experience and knowledge in licensing and registration of special treatments e.g. cosmetic piercing, semi permanent skin colouring, massages, micro-blading and infection control. We believe that by working in partnership with our clients and providing the necessary support with pragmatic solutions they can achieve a successful compliant business and brand protection.For more information, please take a look at our website www.hygenisys.com, alternatively email us on info@hygenisys.com or on 0207 291 116
Hygenisys are offering BABTAC members, 15% off services including assistance with local authority licensing applications, fire risk assessments and control of infection training. Complimentary health and safety toolkit and and online managment system for managing opening and closing checks.
For more information, please take a look at our website www.hygenisys.com, alternatively email us on info@hygenisys.com or on 0207 291 116 (by clicking on these links you will be leaving BABTAC.com and will be diverted to a partner website.)

Sterex are specialists in electrolysis and world-leading renowned experts in their field.
Formed in 1982, they are a brand-leader in the two-piece disposable electrolysis needle and sell internationally in over 30 countries.
Sterex are dedicated to industry excellence and have developed a range of training courses, academies and educational resources giving professionals the latest advice, information and techniques. Find out more about the Sterex learning resources. (by clicking on these links you will be leaving BABTAC.com and will be diverted to a partner website.)

The UK's number 1 Laser & IPL manufacturer.
Originating from the University of Manchester in 1994, Lynton Lasers provide exceptional, medically graded systems in laser, IPL and aesthetic technology. Their innovative design and manufacturing, combined with their commitment to excellence, has led to their reputation as the UK's premier supplier of aesthetic technology to salons, private clinics and the NHS.
Their core belief is simple: high standards of training is essential prior to performing any laser treatments. Lynton Lasers are dedicated to sharing their expertise with their customers so that they can deliver superior clinical results for clients in a successful, professional and thriving practise.
Find out more about their award-winning aesthetic laser and IPL training courses. (by clicking on these links you will be leaving BABTAC.com and will be diverted to a partner website.)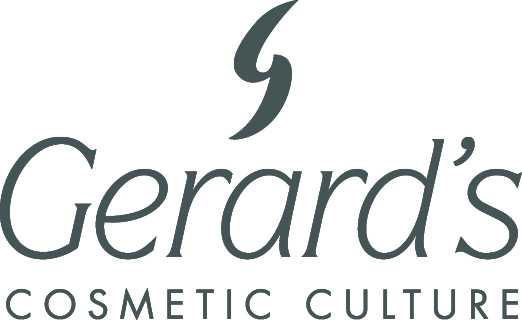 Since 1970 Gerard's have been at the cutting edge of cosmetic culture
Based in Iseo in the Franciacorta Region of Italy, Gerard's undertake extensive research, study, development, testing and reformulating to deliver cutting edge innovation and unique treatment experiences which produce immediate, visible, and lasting results. We have a long tradition of cosmetic innovation and our objectives are to meet the changing needs of todays consumers with practical and harmonious solutions. At the heart of Gerards philosophy is our constant dedication to research and innovation, our exclusive formulas create the perfect balance between botanical and pharmaceutical traditions, ensuring all ingredients combined with the most advanced technologies from the bio-medical world help maintain the beauty and radiance of the skin. We support our clients with precise protocols, professional processes, and training.
To find out more information visit www.cosmetic-culture.co.uk and for questions about working with Gerards email info@cosmetic-culture.co.uk

CBD innovation for your Salon or Luxury Spa with the Market leader in CBD Cosmetology.
Hashtag Organics has the power of two perfectly placed CBD Cosmetic brands. Each one designed in formulation and strategy to support Independent clinics with #O CBD Skin Therapy and 'La Rue Verte' for Luxury Spa.
Hashtag Organics have become the leading authority for CBD designed purely for Spa and Beauty Therapists. Leading with Integrity, Innovation and Education, they craft luxury skincare and well-being products to create a feeling through the mind and body.
Hashtag Organics were the first CBD company in the world to offer CIBTAC CBD courses and continue to lead the market with their professional-strength formulations, holistic protocols and reputation for Scientifically defined educational programs.
Using Science as their lead and plants as their source.
To find out more please visit their website www.hahstagorganics.co.uk or email them on info@hashtagorganics.co.uk