Membership & Insurance
Being a BABTAC member gives you access to an extensive range of member benefits for you and your business aswell as insurance cover (excluding Associate Membership) for treatments, advice, teaching and products that you retail.
Market Leading Insurance Cover
Our cover will give you peace of mind whilst you get on with running your business.
£6,000,000 Professional Liability insurance
£6,000,000 Public Liability insurance
£6,000,000 Malpractice
£6,000,000 Treatment Risk insurance
£6,000,000 Product Liability for retailing to clients (and non-clients provided turnover does not exceed £30,000)
no excess
Membership Benefits
Welcome Pack (Includes a BABTAC badge, certificate and a window sticker to proudly to display in your window (not available to Associate Members)
Business Resources, Tools and Templates
Industry Updates and Best Practice Guidance
Award Winning Membership Bi-Monthly Publication VITALITY
Access to Benefits by BABTAC and other BABTAC Partnerships, offering a wide range of discounts to help reduce your personal costs and drive your business forward.
Membership Packages
Full therapist membership - £99.99
***Includes fees and insurance premium tax (IPT)
Suitable for an individual therapist: hair and beauty, sports, holistic and teachers* working from home, renting a room or mobile.
* Insurance for teachers covers all training work including workshops as an employee. If you run your own course or school you will require a Corporate Teaching Insurance Extension.
Specialist membership - £59.00
***Includes fees and insurance premium tax (IPT)
Suitable for therapists needing insurance who only provide treatments in:
nails
lash extensions
tanning
make - up
hairstyling
This is NOT inclusive of eyebrow treatments
You will receive the same benefits as a full membership. You will also have access to our other membership benefits and the cover allows you to work from home; mobile or in a salon
Full hairdresser membership - £59.00
***Includes fees and insurance premium tax (IPT)
Suitable for an individual hairdresser working from home, renting a room or mobile.
Salon Memberships - please note that Salon Memberships cannot be processed online. They need to be completed over the phone with a membership advisor on 01452 623 110 (Option 1) or you can email them on info@babtac.com and one of them will contact you as soon as possible.
Salon membership - £190.00 (with 2 therapists)
Salon membership - £240.00 (with 3 therapists)
***Includes fees and insurance premium tax (IPT)
Salon membership is designed to cover the business and up to three practicing staff. If you require cover for more than 3 staff you can add practicing therapists onto your policy for an additional £77.00 each. This policy gives you and your staff access to our full range of benefits and covers them to work in or away from the salon providing they are employed by the business to do so. There are no admin charges for changing a staff member's details if they leave your business.
Advanced Treatment Cover
Some treatments require additional cover - please click here for information and costs
Associate membership - £45
Our associate membership provides some of the benefits (excluding use of the membership logo and salon search) and access to all the tools and resources for our BABTAC members without the additional benefit of insurance.
Student membership - £24
Suitable for students in education (holding no present qualifications in the beauty industry) who require insurance for their case study work, (Conditions apply). You will also have access to specific student benefits selected just for you.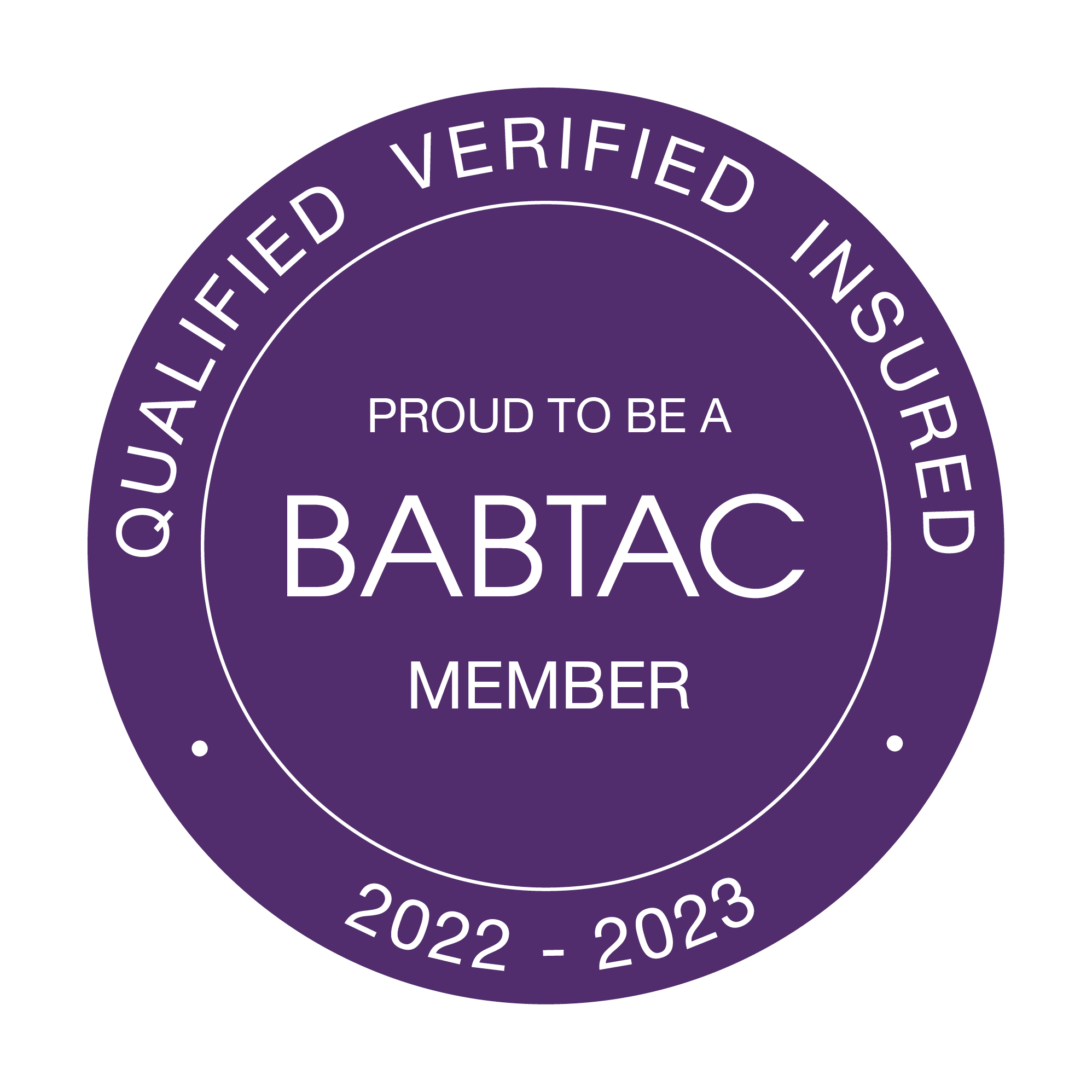 If you have any further questions download our Frequently Asked Questions page.
Before joining with BABTAC make sure you download the Terms of Business and Policy Wording. We would also advise you to read the Key Points Cover document before applying.