The BABTAC and CIBTAC Awards are always a glamorous event, with tickets sold out every year and more and more members entering this prestigious event to raise the profile of their business and showcase their skills. Our 2019 awards will be held on 15th September 2019 at the glamorous Castle Hotel in the beautiful town of Windsor, London.

BABTAC and CIBTAC have always believed in maintaining the highest standards within the industry and the calibre of our 2019 applications once again highlights the outstanding quality of our members.

The awards are stringently regulated with different stages of comprehensive assessments completed by highly qualified CIBTAC examiners - ensuring that only the highest standard of therapists qualify for the following stages. This process is now complete and a list of all the selected finalists can be viewed here

Our 2019 BABTAC Awards categories are:

Advanced Aesthetician 2019
Beauty Therapist 2019
Entrepreneur of the Year 2019
Brow Specialist 2019
Holistic Therapist 2019
Innovator 2019
Large Salon 2019
Lash Specialist 2019
Make-Up Artist 2019
Nail Technician 2019
Small Salon 2019
Waxing Specialist 2019
Our 2019 CIBTAC Awards categories are:
CIBTAC Centre 2019
CIBTAC New Centre 2019
CIBTAC Social Responsibility 2019
CIBTAC Student 2019
CIBTAC Tutor 2019
OUR WORLD-CLASS VENUE
Each year this event takes place in a world-class venue and this one will not disappoint!
In line with our theme ICONIC BEAUTY, where better to hold our celebrations that in the hometown of the United Kingdoms most Iconic Figure - Queen Elizabeth II.The Castle Hotel in Windsor offers all of the glamour and splendour that have become synonymous with this prestigious event.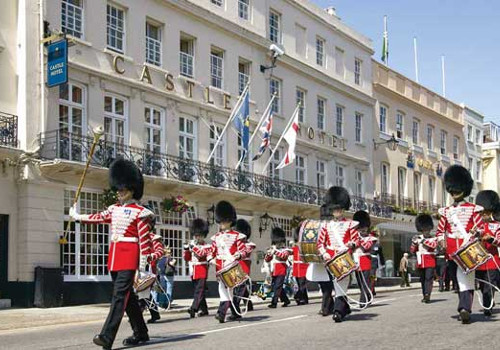 AWARD AND CONFERENCE TICKETS
Tickets are limited and we expect to sell out fast so book now to avoid disappointment. Members can take advantage of a reduced rate...
Conference £70
Awards Dinner £80
Both Events £130
Tickets also represent great value for non-members...
Conference £85
Awards Dinner £95
Both Events £160
For BABTAC and CIBTAC Social Media:
www.babtac.com
Facebook : @BABTACofficial
Twitter : @BABTAC
Instagram: @babtac
www.cibtac.com
Facebook : @CIBTAC
Twitter : @CIBTAC official
Instagram: @cibtacuk