Our Annual Awards would not be possible without the support and commitment from our wonderful Sponsors.
Please support them!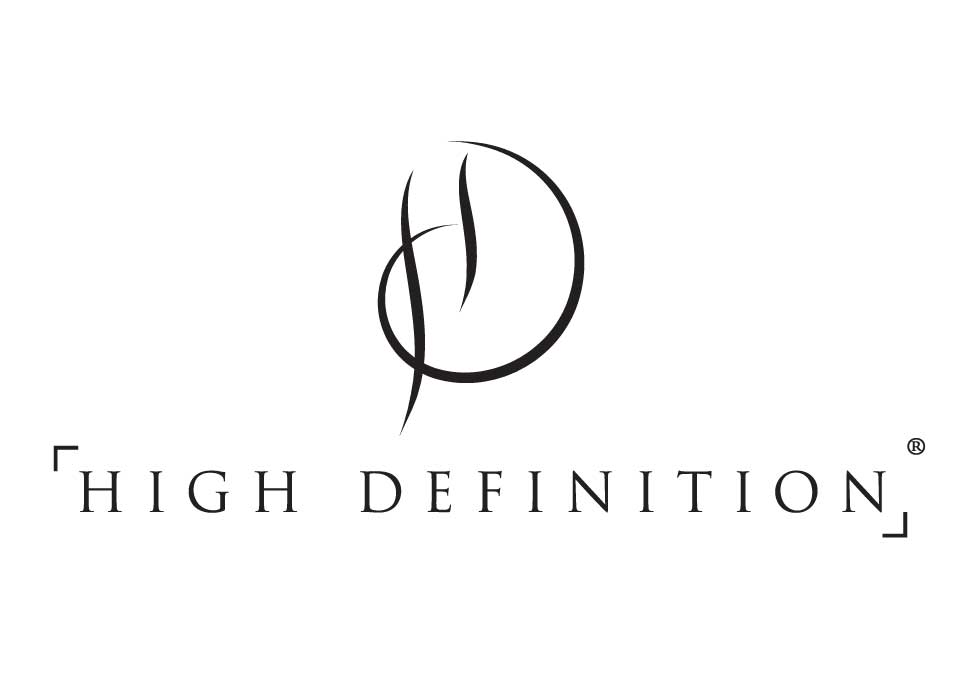 Launched in 2008 High Definition, formally known as HD Brows, became the authority in creating perfect arches for men and women across the UK. Since then, they've become more than just eyebrow experts. Their celebrated make up collection, which launched in 2014, has become one of the most sought after salon ranges within the UK beauty sector. The pioneering beauty brand is committed to delivering luxury, world class treatments, award-winning make up and not just offering training courses, but careers in beauty too.
Contact High Definition: 0844 801 68 10 or info@highdefinitionbeauty.com

Lash Perfect, the UK's market reference in professional eyelash extensions and treatments, is proud to sponsor the Lash Technician of the Year prize at the 2017 BABTAC and CIBTAC Awards!
Lash Perfect is a highly successful brand from The Eyelash Design Company Ltd. The EDC was formed in 2006 and has gained a reputation for providing pioneering eyelash and brow treatments and training.
As a brand, we have remained true to our initial philosophy - to offer the very best products and training to the professional eyelash treatment market. The success of Lash Perfect worldwide led to the development of the EDC's international brands Brow Perfect and Hi Brow, two brands that provide premier eyebrow treatments and products. As experienced beauty professionals, we are committed to offering the finest quality products with the best possible ingredients.
Recently, we have released two new treatments, Lash Perfect Lash Lift and Microblading by Brow Perfect. Lash Lift is an innovative treatment that offers a fabulous lifted lash look without the application of extensions, while our Microblading treatment involves applying semi-permanent colour to the eyebrow with an incredibly fine, sterile blade to create realistic hair strokes.

Brow Perfect Microblading is proud to sponsor the Makeup Artist of the Year prize at the 2017 BABTAC and CIBTAC Awards!
Brow Perfect, a brand from The Eyelash Design Company Ltd, is transforming the brow design industry with its innovative brow products and treatments. The EDC was formed in 2006 and has gained a worldwide reputation for providing pioneering eyelash and brow treatments, products and training.
We have always remained true to our initial philosophy - to offer the very best products and training to the professional eyelash and eyebrow treatment markets. As experienced beauty professionals, we are committed to offering the finest quality products with the best possible ingredients.
Microblading is a treatment that is that is currently sweeping the nation. Eyebrow technicians everywhere are eager to learn our advanced technique so they can create fabulous brows that can last up to 18 months!
Our Microblading treatment involves applying semi-permanent colour to the eyebrow with an incredibly fine, sterile blade to create realistic hair strokes. This process, which is administered completely by hand, allows for technicians to cater for the client's desired style, meaning you can provide them with a bespoke brow look that's perfect for them!

Salon Services is a strictly trade only professional hair and beauty supplier, with 106 stores across the UK & Ireland. We give exclusive trade only prices to professionals who sign up to our trade card. Members receive additional benefits including regular news, updates and promotions. Salon Services also specialises in supplying professional salon equipment.
Salon Services is a company that's built on the professionalism and expertise of its employees. Every member of their team is dedicated to serving customers with passion and pride. As a result, their customers don't just visit once, they return time and time again.
Salon Services customers appreciate their impartial advice; they're confident in the expertise and commitment they have to sourcing the best products from around the world; and they value the ethics and passion the Salon Services team has for the world of hair and beauty.

Beauty By the Cold…. Join the Cryo Revolution
Cryosthetics/ Cryoskincare are acknowledged as market leaders for innovation customer service, and for bringing new unique Cryo products in the Beauty , Aesthetic and Medical Industry.
The companies ethos has been to continually strive to deliver outstanding new and innovative equipment. We offer the highest level of customer service, and exceptional aftercare. We are so proud of our clinics, and treatments they offer. So much so that we created a clinics salon finder on the Cryosthetics/Cryoskincare websites.
The Facebook reviews humble us we strive to be better every day. Our Training has been recognised as first class and acknowledged by most insurance companies in the industry and is accredited.The equipment we supply is European has full product liability and carry two or three year warranty's.
We are the National distributors for
1. Cryopen removal of skin imperfections
2. Coolifting freezing away fine lines and wrinkles
3. Lipocontrast the evolution of fat freezing
We are the manufacturers of Cryoskin.
Our patented Cryoglobe can be used for so many different applications in the industry.This frozen ball is used with our Cryoskin ice facial, and the applications are endless. It is well documented that freezing cold tricks the brain into producing collagen.
Everyone needs Cryoglobe !!!
We are proud to say each one of our products have smashed into the market delivering outstanding results and a massive return on investment for our clients. The reviews and results from all of our equipment speak for themselves.
We are the original Cryo revolution

Waxxxpress is a direct service delivering salon wax express to your door. We bring beauty therapists a faster and more convenient way to shop for everything in Wax!
Manufactured by Caronlab Australia, Waxxxpress is supported by over 38 years of experience in the beauty industry. The owner and founder of Caronlab, Lilliane Caron, is a legendary beauty educator in all areas of waxing. Her work is world renowned, and with her expertise comes passion, perfection and proficiency!
If you want to upgrade your skills why not enrol into our Waxxxing 101 Training Workshop; our courses will give you the confidence to deliver a Waxxxperience that your clients want to come back for! Or, for more advanced therapists, you can learn the Lilliane Caron XXX Brazilian waxing technique!
Waxxxpress have the best hair removal products on the market. Our wax is superior in quality with No irritation, No bumps, No redness, No bruising, and No skin lifting! It's easy to join, and all Waxxxpress customers receive a 400g sample wax upon registering + FREE SHIPPING!
If you're not sure which wax to choose, why not try the best? Coco Nuts is the winner of the 2014 Irish Beauty Awards and a crowd favourite!
Waxxxpress sets the salon standards in waxing. We are the leaders and innovators, totally dedicated to absolute salon and client satisfaction. We pride ourselves on our outstanding customer service and you can be sure by choosing Waxxxpress that you are always in caring and professional hands!
With a product for every need and every-body, we've got you covered from start to finish. We are so excited to share our knowledge with you, and urge you to join The Waxing Revolution!
We are the best way to wax and the best way to buy.
Happy Waxxxing xxx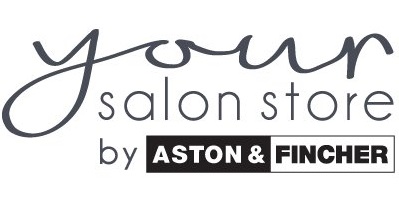 Leading the industry for over 50 years…
Your Salon Store by Aston & Fincher - a Company that provides an unrivalled UK coverage and service of professional hair and beauty products through 34 cash and carry stores, a specialist mail order telesales team and the very latest website and e commerce experience...www.yoursalonstore.com
Our aim and commitment is simple - to bring you, our professional hair and beauty salon clients, the very best shopping experience and the finest selection of products and brands at the most competitive prices, supported by education and unrivalled product knowledge.
We work hard to be your business supplier and partner for success!
Call today on 0345 201 0825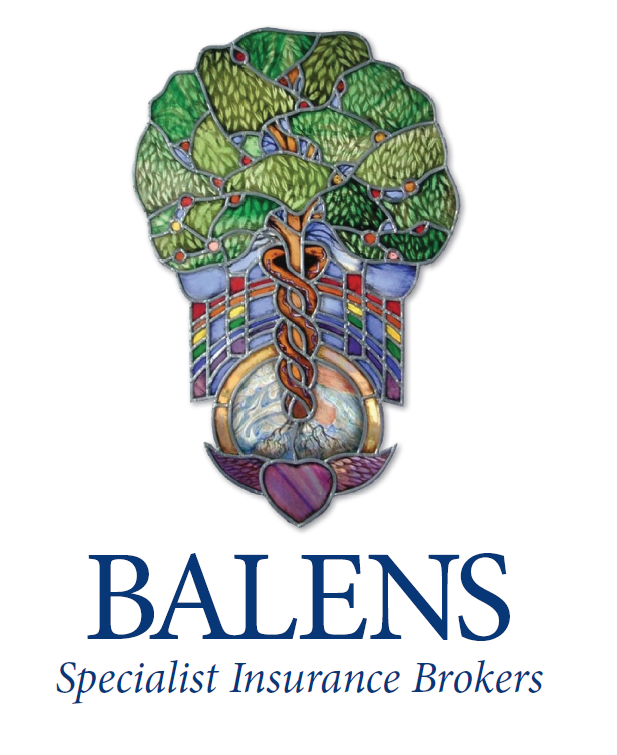 Balens, Specialist Insurance Broker, are delighted once again to be sponsoring the CIBTAC Centre of the Year Award, and would like to wish BABTAC many happy returns in this, their Ruby Anniversary year.
Balens was founded in 1950 and are an ethical 4th Generation Family Brokerage with over 65 staff and 80,000 plus clients. Balens pioneered specialist wordings for Health and Well-Being Professionals over 25 years ago and pride ourselves on the full range of services developed during that time to support our clients.
Our ethos, philosophy and founding principles are uncoloured by financial motives or political agendas and we try to be impartial at all times. Client support and service are the cornerstones of who we are and what we do.

The Moment Your Skin Changed. Forever.
When Dermalogica meets skin, skin health is redefined. Dermalogica is the number one choice of skin care professionals and consumers worldwide. Why? Because for over 30 years, we've been dedicated to delivering skin health results through education, innovation, and professional recommendation, not through sparkly packaging, promises of miracle cures, or overblown hype.
Education First
While the Dermalogica story begins in 1986, the force of change in the industry started in Los Angeles, circa 1983. Jane Wurwand, a tenured, United Kingdom-trained skin therapist new to the American "esthetician" industry, recognised that continuing skin and body therapy education was practically non-existent in the United States. While her UK training had been comprehensive and serious, US students entered the industry licensed yet under-trained, and worse, under-respected.
Jane put her education in action, opening The International Dermal Institute (IDI) for licensed skin therapists to get hands-on postgraduate training. Today, IDI is considered the international gold-standard for postgraduate skin and body therapy training with 37 locations worldwide.
The Making of Dermalogica
While teaching at IDI, it didn't take long for Jane to realise that no product line embraced her belief of skin health as opposed to "beauty," so she developed her own. In 1986, Dermalogica was born. The vision was clear – a product line free of common irritants and ingredients that could cause breakouts (including lanolin, SD alcohol, mineral oil, artificial colors and fragrances) that would improve skin health.
Dermalogica has become the number one choice of skin care professionals worldwide, sold in over 80 countries and prescribed more often than any other skin care product available.

We serve all types of businesses – big and small. You may interact with Worldpay several times a day, without realising it. We are the trusted payments partner of some of the UK's largest retailers, but also for hundreds of thousands of small and medium sized businesses in the UK and US, including over 16,000 hairdressers, over 24,000 restaurants and more than 9,000 pubs in the UK and some of the most innovative and fast growing eCommerce businesses globally.
Worldpay has been a pioneer in card payments, multi-currency processing, online payments and contactless, and is aiming to lead the way in expanding global reach, data analytics and optimisation, and the emerging field of integrated payments.
On a typical day, we process 31 million mobile, online and in-store transactions – that's about 360 a second. In 2014 we handled c.11.5bn transactions, with a total value of c.£370bn and an average transaction value of £32.24. We are the leader in payments in the UK, where we process approximately 42% of all transactions. My Business Hub, is a smart way to take payments, print receipts and reconcile your day's sales. Operated by a detachable tablet, it lets you take payments over the counter, or anywhere on your shop floor via WiFi. It's fast and intuitive to use for you and your customers, whilst freeing up your time by automating cash and card reconciliations, leaving you to concentrate on the day-to-day running of your business.
Our solutions are delivered by 4,500 colleagues from our corporate headquarters in London and 25 offices in 11 countries around the world.
https://twitter.com/worldpay_UK
https://www.facebook.com/worldpay
Experience counts. Premier Software has spent 23 years' developing razor-sharp management solutions specifically for the hair and beauty industry. More than skin deep, Premier listens carefully to your requests and responds to industry trends, ensuring your software is always one-step ahead.
Designed to meet the ever-changing demands of the hair and beauty industry, Premier's leading management software systems provide all the support you need to manage a successful salon, from scheduling and loyalty schemes through to reports and marketing.
Each software solution is accompanied with a comprehensive support package which includes real-time advice from its UK-based in-house support team; software updates; webinars and training videos help you get the most out of your system.
June 2017 will see the launch of Premier's new salon and beauty software system, so keep your eyes peeled for more details! To find out more visit: www.premiersoftware.co.uk

Clinic Software ®.com – Helping Salons, Spas & Clinics Grow Sales, Save Time & Get Organised
Open your business to new appointments opportunities 24/7/365 with the most effective fully-responsive software & online booking platform on the market real-time sync connected with multiple devices, paperless consent forms using tablets, and full access to more than 100+ professional tools to manage your business, Clinic Software ®.com is the most comprehensive professional software for any type of business that requires appointment booking POS, management reporting and marketing tools. We specifically design our software for use in the following industries: Beauty Salons, Spas, Clinics, Hair Salons, Nail Salons, Booth Renters, Barber Shops, Massage Studios, Tanning Salons, Medical Spas, Franchises with multiple locations, Hospitality Industry, Cosmetology & Hair Schools, Box Training, Personal Training, Dance, Fitness, Salon, Spas, Pilates, Massage, Yoga, Wellness, Martial Arts, Sports Performance, Physical Therapy, Franchise, Health Clubs.
With ever increasing advantages of bespoke business software, Winner of the "Most Innovative Service", lots of happy customers, positive reviews and more than 100+ Great features, there should be no "if" when considering the implementation of customized software. To make it even more favourable for you, we will deliver all personalized solutions two times faster!
To find out more visit: https://ClinicSoftware.com/
eMail: contact@clinicsoftware.com
Sales: 020 7997 6979
Head: 020 7997 6978
Mobile: 07428 8787 28
Free: 0800 689 7089
https://www.facebook.com/ClinicSoftwareUK/
https://twitter.com/clinicssoftware
https://www.instagram.com/clinicsoftware/