BABTAC Experts
BABTAC are proud to work with a number of carefully selected, industry-leading partners to offer our members access to great savings, preferential rates and expert advice and information.
Our BABTAC Experts are a key part of the service we provide for our members. We endeavour to work with recognisable, reputable and industry-leading brands to help raise the profile and professionalism of our members.
Do you have a question for one of our EXPERTS? Contact us today at marketing@babtac.com
Expert in Skin Science
Meet Candice Gardener, BABTAC's expert in Skin Science

Candice Gardner has a specialist interest in connecting skin science and product technology with the practicalities of professional skin care. With 25 years' industry experience, she is quoted frequently in the British and Irish consumer press, and writes regularly for beauty trade press. A dynamic speaker with an enthusiasm for teaching, Candice is requested to present at seminars, exhibitions and congresses around the world on all aspects of the professional skincare industry.
As Education Manager - Content for Dermalogica and The International Dermal Institute in the UK and Republic of Ireland, Candice is currently responsible for development of educational content and management of the extensive postgraduate curriculum in the region.
Working with and consulting for vocational awarding bodies, professional organisations, along with state and private sector colleges, Candice is passionate about raising industry standards, and sharing best practices.
Expert in Microblading
Meet Karen Betts, BABTAC's expert in Microblading

As well as being a prominent permanent makeup artist, I also run the successful Nouveau Beauty Group of companies. These include: K.B Pro, HD Brows, Nouveau Lashes and Nouveau Contour.
I am honoured to have won many awards for my skills and dedication to the permanent makeup industry over the years. I have recently added the Micropigmentation UK Lifetime Achievement Award 2018 and the English Hair & Beauty Permanent Make Up Specialist of the Year Award 2018 to my list of accolades.
One of my proudest moments was being crowned the Woman of the Year at the NatWestEvery Woman Awards 2014. This was in recognition of all my achievements as an entrepreneur. I was touched by the wonderful compliments of the judging panel who described me as 'phenomenal'.
I have nurtured my companies from humble beginnings – it all began in a small Yorkshire office and has now grown into a globally recognised beauty empire with a turnover exceeding £7million - something I am extremely proud of.
As well as giving my clients the gift of confidence through permanent makeup, I feel very privileged to be able to provide courses that shape and mentor people, while driving them forward and giving them the tools and the belief to become successful business people.
If you can dream it, you can do it!
Expert in Chemical Skin Peels
Meet Krestyna Batty, BABTAC's expert in Chemical Skin Peels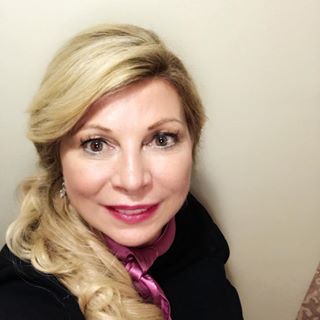 Since 1997, Walther Janssen together with his wife Elka, have consistently worked towards developing a skin care system which is based on multiple, highly effective active substances with guaranteed results. Together, with our international partners, we have succeeded in establishing the Janssen Cosmetics brand around the world. We always remain one step ahead and recognising market trends at an early stage is important to us.
Janssen Cosmetics UK is run by Director Krestyna Batty, Janssen UK are trusted and accredited. The safe ingredients used in their products are not only safe for for facial application but are also safe for the environment. Janssen offer customised packages tailored to suit your needs.
Online Client Consultation Experts
Meet Paul Beatty, BABTAC's expert in Online Client Consultation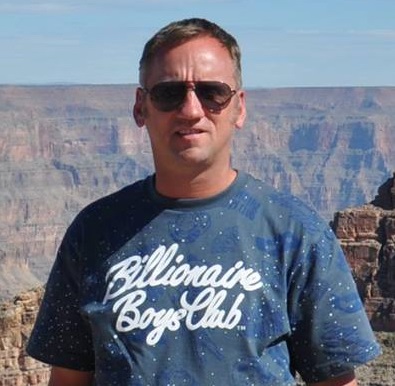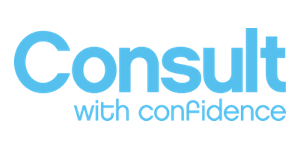 Consult with Confidence is the UK's first online treatment consultation portal allowing Therapists and Stylists the ability to carry out all the treatment consultations from hundreds of pre-built forms built exclusively for Beauty Salons/Therapists and Hairsalons/Stylists to manage all of there client consultation and patch tests. It allows staff to provide clients with better care and guidance and helps to protect their business along with retaining clients and keeping their treatment knowledge up to date.
Consult with Confidence not only eliminates paper and filing responsibilities from the salon but it guides and advises staff through the consultation process, helps to protect salons and staff from potential legal claims and costs along with aiding businesses meet their data compliance requirements.
Expert in Safety and Risk Management
Meet Sandra Moore, BABTAC's expert in Safety and Risk Management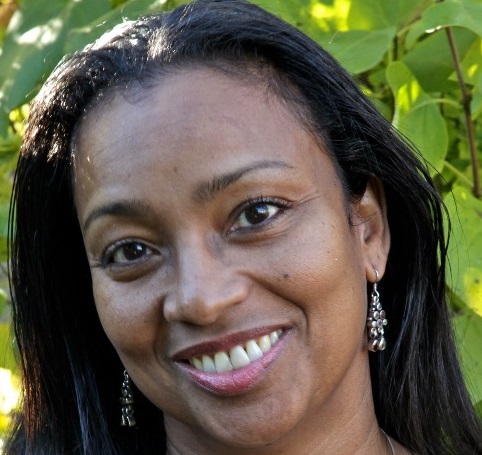 Sandra started her career as a Registered General Nurse before retraining and qualifying as a Chartered Environmental Health Practitioner. She has clocked up 28 years to date and worked in various Local Authorities for over 20 years, 12 of those as Head of Environmental Health before moving into the private sector. She now works for Hygenisys Environmental Health Consultancy, as the Technical Director, providing high level technical, strategic advice and practical solutions to a number of different industries including the spa and beauty sector.

Sandra is passionate about health, safety, welfare and wellness issues within the spa and beauty sector with a strong focus on the therapists/technicians wellbeing. With her colleagues she has been raising awareness and championing health and safety within this sector for the last 4 years.

Expert in Tanning
Meet Nicola Matthews, BABTAC's expert in Tanning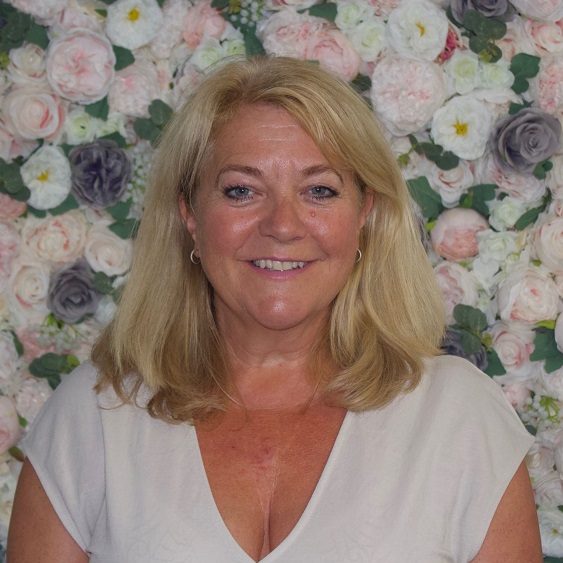 Founded by Nicola Matthews, Sienna X is the UK's leading salon beauty brand, offering professional sunless tanning, luxury brow treatments and are currently launching their professional skincare products.
Sienna X professional spray tans, waxes, brow and skincare treatments are available at many salons and spas across the UK and Europe, along with their award winning range of tanning products.
Winners of Best Professional Tan Brand for eleven years running, Sienna X are renowned for tanning celebrities and behind the scenes of TV shows as well as heavily featuring in glossy magazines and in the hands of influencers.
Sienna X are the professionals choice who are recognised within the beauty industry for their high-quality products, training academy and kit packages as well as expert business support....helping over 22,000 therapists start up in business.
Whether you're an existing professional looking to switch suppliers or just starting out, Sienna X will always be our helping hand to business success.
Expert in Business Development for Mobile Therapists

Meet Charlie McCorry, BABTAC's expert in Business Development for Mobile Therapists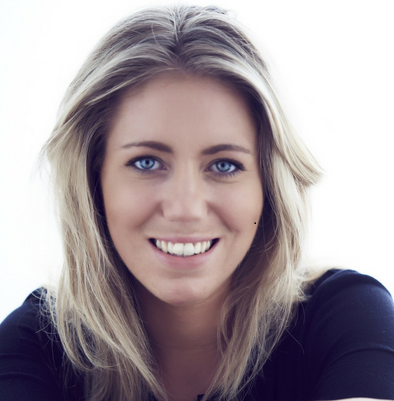 Charlie McCorry is an award winning business women, beauty expert and internationally recognised within the beauty industry.
Charlie began her career in the beauty therapy sector at the age of 14 working as a Saturday girl in a London hair and beauty salon. She went on to complete her NVQ Level 2 & 3 in beauty while working as a beauty therapist within a 5-branch hair & beauty salon. Following a University degree in Beauty therapy and health studies, Charlie qualified with a first class honours. NVQ level 7 equivalent.
Charlie went on to invest in the "Urban Retreat at Home" franchise from the prestigious Harrods Urban Retreat salon where she gained invaluable experience working with top VIP clientele, including royalty, Hollywood film actors, television presenters, as well as renowned models and singers.
In 2011, Charlie set up her Perfect 10 label, a mobile personal grooming, styling and wellness consultancy which delivers luxury treatments in the comfort of the customer's home. In 2015, Charlie launched Perfect 10 Black Label, the Luxury membership division of the original brand. Offering a 24-hour beauty service to clients across the world, with men accounting for 55 percent of the membership. Black Label brings a wide range of beauty and wellness services to their own yacht, home, office, jet, villa or ski chalet. Specifically designed to offer an unrivalled personalised and confidential service, Black Label members benefit from being only the touch of a button away from an all-encompassing, on demand discreet beauty service.
In 2016 Charlie became the brand ambassador for Essie, the nail brand, along with being a presenter on QVC and in 2018 was awarded with young business women of the year at The Champion of Women's Awards.Charlie Sold her business Perfect 10 to Ruuby limited in 2018 and has since been appointed as Ruuby's Beauty Director & COO
Expert in Business Strategy
Meet Valerie Delforge International Business Strategy Consultant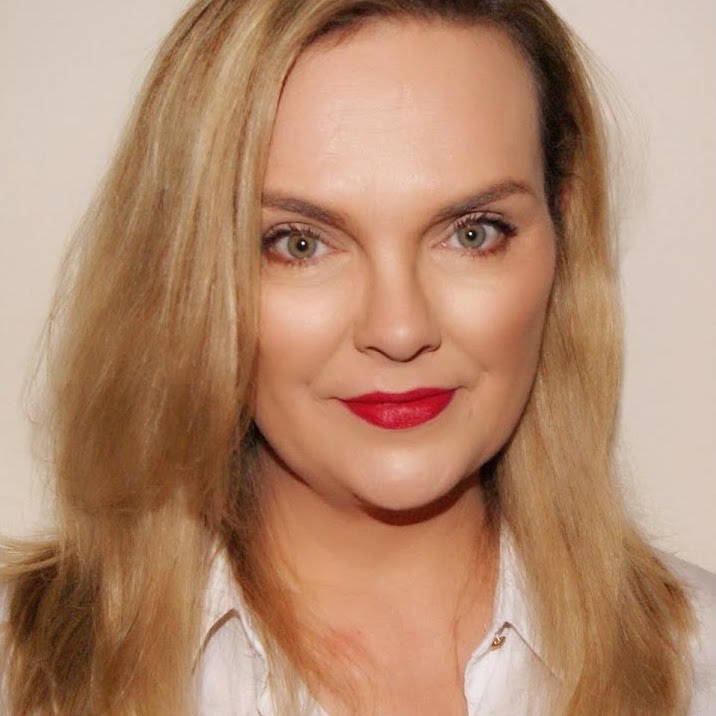 Born and raised in France, Valerie moved to the UK in the early 1990s to continue working her way up the corporate ladder in the spa and beauty industry. Throughout her career Valerie has helped to establish some of the world's leading brands, and over a 30 year period developed an unrivalled skill-set across every aspect of running a successful salon/spa business.
In her various roles Valerie quickly became an esteemed and renowned mentor and manager, with a natural flair for leadership, sharing knowledge and empowering team members. She also began to recognise a pattern in each business, noticing that Operations are the "the heart of any business", but often the most neglected. This assertion formed the basis for her key focus on what is now known as 'The Delforge 5' - Valerie's unique formula for success.
With her wealth of knowledge and expertise, coupled with her passion and extraordinary ability for coaching, Valerie went on to launch herself as a Business Strategy Consultant in 2013. Since then she has further established herself as an authority in the industry as a frequent leading Keynote Speaker, Awards Panelist and Conference Trainer, alongside her everyday work developing and training Salons, Spas and Beauty Businesses.
Business Expert
Meet Susan Routledge, BABTAC Business Expert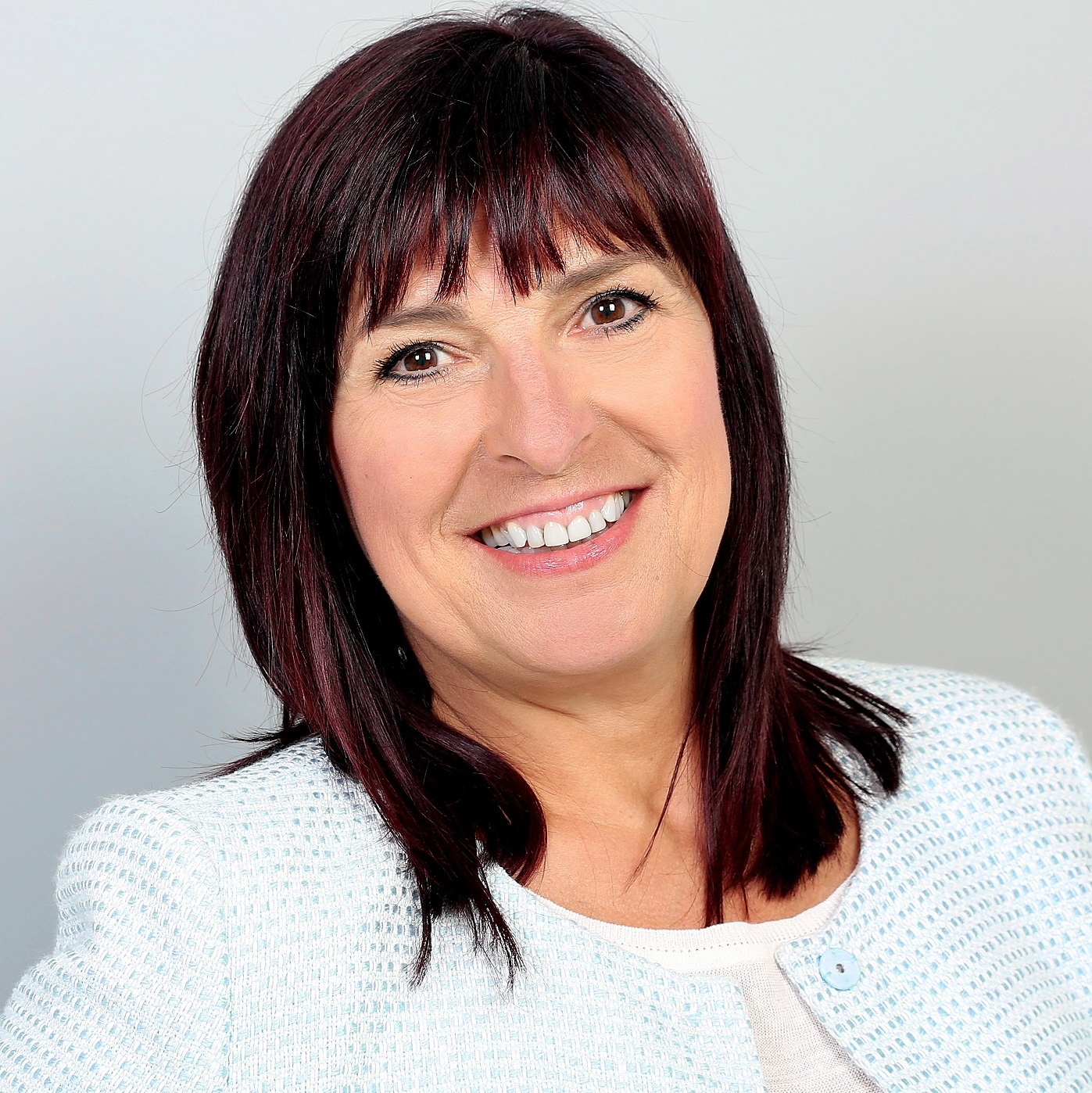 Susan Routledge has been involved in the beauty industry for over 30 years, both in her own multi-award winning beauty and aesthetics businesses, and also whilst helping others to create cash rich businesses which also allows ultimate freedom using her trademarked STABLE business formula.

Susan is the author of The Little Book of Client Retention, as well as an international speaker, Awards Judge, Standards Advisor and has an ever increasing passion for the beauty industry and helping salon owners to grow and develop their businesses in any way she can.


Business Expert
Meet Liz McKeon, BABTAC Business Expert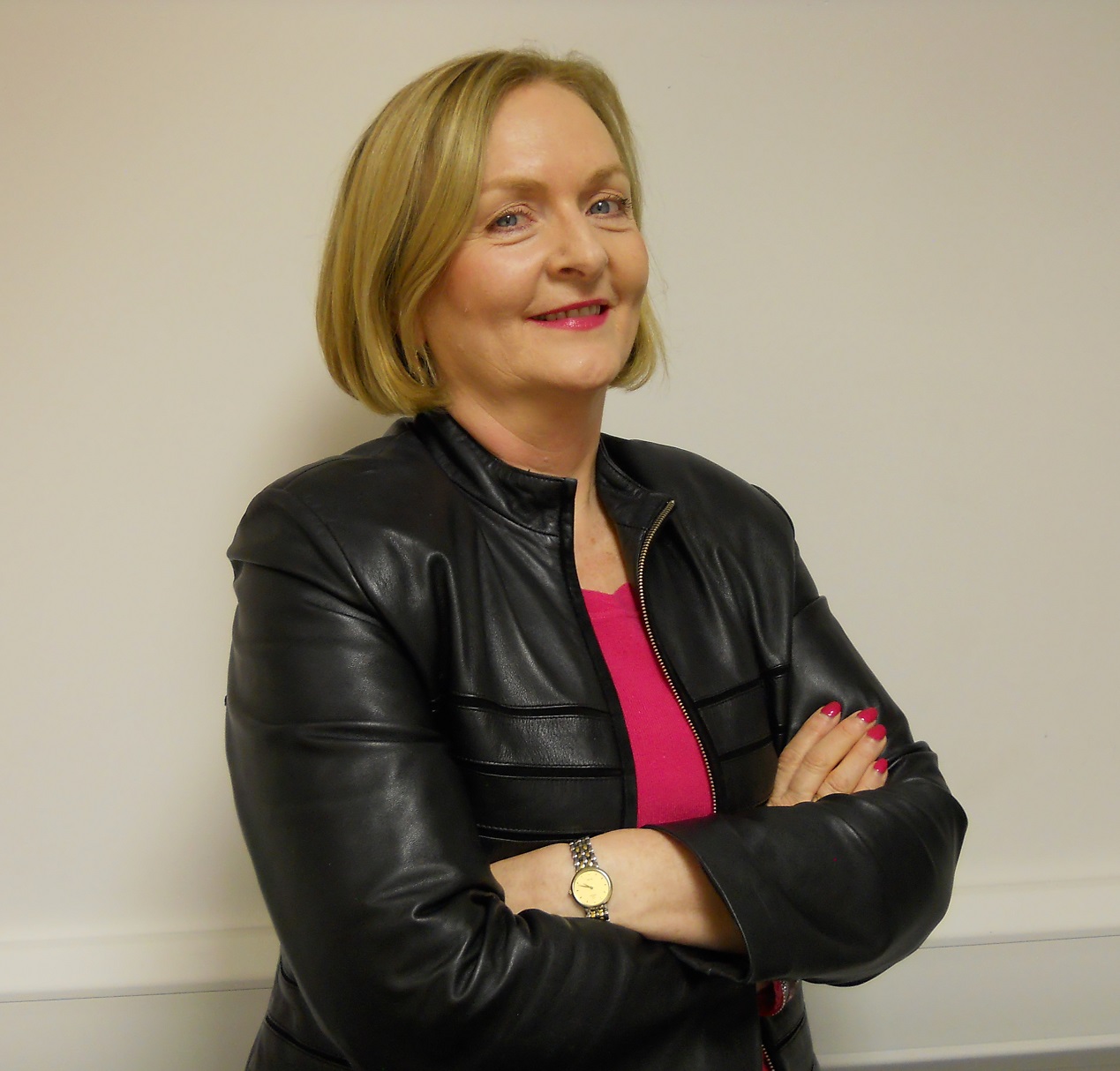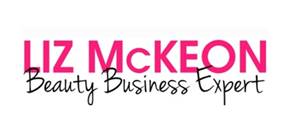 Liz McKeon is the Beauty Business Expert. She is the 'go to' person for business development, doubling turnover for many of her clients in hair, beauty and spa. Internationally renowned, she is a successful author, business coach, mentor and trainer.
One of a kind, Liz's approach is both engaging and fun, but with a keen eye always on the bottom line.
From tiny salon owners, through to large chains, and huge multi nationals, she excels in growing business, streamlining them for fast profitability. Liz has worked with large multi-national skincare houses, pharmacy, and franchise companies and worked at every level of the beauty business from retail sales through to management. With experience running a salon where 70 per cent of the turnover was generated from retail sales, she knows that there is always a demand to teach others how to do this in salons and spas.
Consolidating her knowledge, in 2007 she launched Beauty Business Expert, offering training, workshops and her unique expertise for a global audience.



Expert in Nails & Beauty
Meet Leighton Denny, BABTAC's expert in Nails & Beauty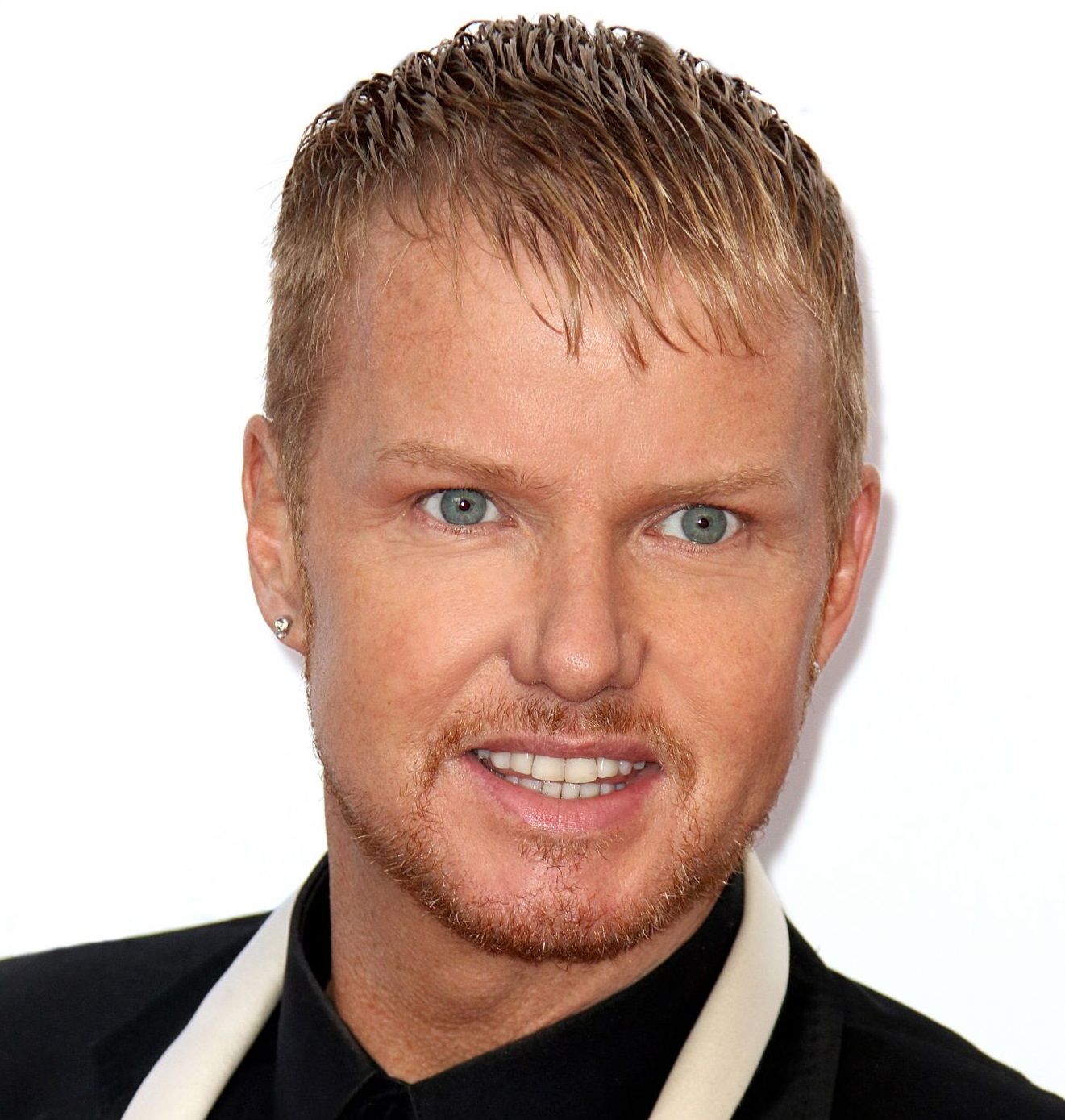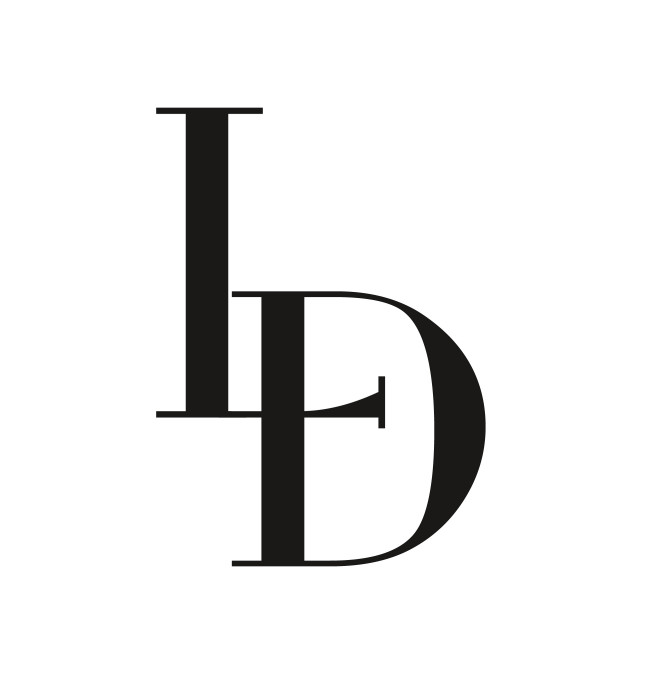 Leighton Denny MBE is an award winning business man, beauty expert and internationally recognised figure in the beauty world with multi-award winning beauty collections in his own name
Leighton began his extraordinary journey as a forklift driver in Bradford, he quickly progressed to become one of the UK's leading nail and beauty experts. Whilst he was building his empire of appointed salons worldwide, Leighton won over 60 industry awards.
He produced his own lines of nail and beauty treatments, which quickly became cult favourites amongst beauty professionals and consumers alike.
Leighton has since launched his Sun Believable tanning,Light & Dark Fragrance and Lip Dual ranges before receiving an honoury PHAB standard accolade, recognising a qualified level of excellence in the performance of hair and beauty.
In 2015 Leighton was presented a MBE from the The Queen for 'services to the beauty industry'



Expert in Sales
Meet Alison Young, BABTAC's expert in Sales

Alison Young is quite simply a beauty powerhouse.
Called a 'Legend and The Best Sales Person in the industry' by Per Neuman, Alison is hugely respected and trusted by brand owners, CEO's, PR's, marketeers and the customer at home.
Alison's unparalleled, in-depth knowledge and skill means that during her over a 25 year career she has helped to sell more than £500 million in product.
Asked for beauty advice everywhere, Alison is often recognised by her voice - or even her hands - alone.
.



Expert in Cancer Touch Therapies
Meet Marc Innes, BABTAC's expert in Cancer Touch Therapies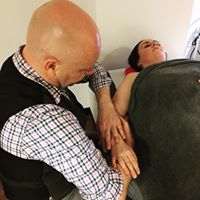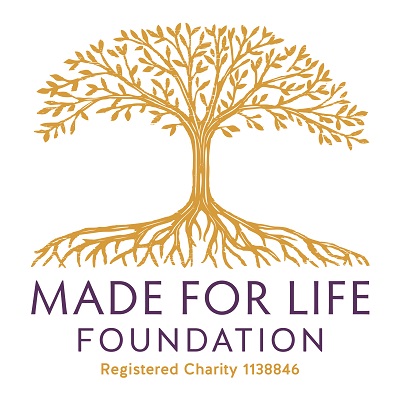 The Made for Life Foundation is a registered charity (1138846) was founded in 2008 by Amanda Winwood, MD of Made For Life Organics Skincare Company, to provide holistic support for people diagnosed with and recovering from cancer.

The Made For Life Foundation organises days filled with complementary treatments, organic make-overs, nutritional advice, art therapy, meditation and relaxation techniques along with time for sharing and hugs.
The Made For Life Foundation offers special pamper days, around the UK, along with workshops, talks and events.

Those going through cancer, whether newly diagnosed, undergoing treatment or in recovery, can come together and enjoy a 'day off' from the condition.

To date, The Made For Life Foundation have worked with people for 10 years to provide Made For Life Days across the UK, Supporting over 10,000 people.
Expert in Laser & IPL
Meet Dr Sam Hills, BABTAC's expert in Laser and IPL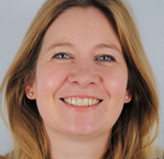 Before joining Lynton, Sam completed a first degree in Physics, followed by a PhD in Physics and Pharmaceutical Sciences, working in the field of light responsive drug delivery. After graduation, Dr Hills continued to work at The University of Manchester in a Post-Doctoral research position.
Sam joined Lynton as a Clinical and Training Specialist in 2002, and since 2012, Sam has been in charge of all aspects of Lynton Services, including technical and clinical support, acknowledged as the best after-sales service within the industry. She is also the author and main lecturer of the industry-leading Lynton / University of Manchester Skin Laser courses and has been asked to contribute to a number of books on laser and light treatments. She has also published over 30 papers in a variety of medical and scientific journals.
Expert in Diversity in Skincare
Meet Dija Ayodele, BABTAC's expert in Diversity in Skincare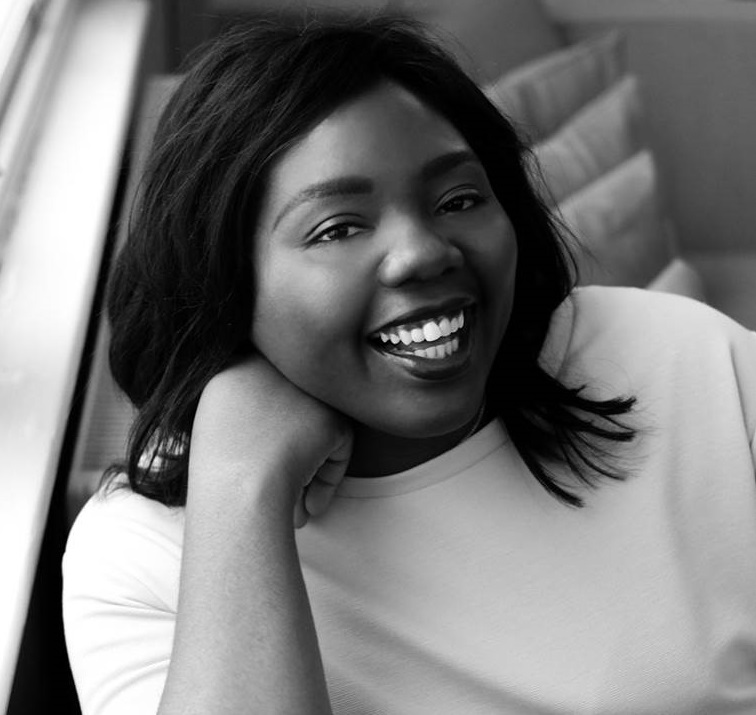 Dija Ayodele is a London based Aesthetician and founder of the award winning Black Skin Directory, which connects skin of colour patients with expert skincare professionals and brands. She specialises in skin rejuvenation techniques for skin of colour at her her Maida Vale Clinic - West Room Aesthetics.

Dija is passionate about diversity in the beauty industry - in addition to being a KOL and public speaker, she is an advisor to the British Beauty Council and Aesthetic Medical Journal.
Expert in Professional Beauty Tools

Meet Rebecca Crawforth, BABTAC's expert in Professional Beauty Tools

Super mum of Harry and Hettie, Rebecca Crawforth found her love for beauty at a young age, Rebecca went on to successfully own two salons, win numerous awards and employ over 40 members of staff.
After becoming ill in her late 20's, Rebecca took some much needed time out to concentrate on herself and her family and this is when she first dreamt of 'Navy Professional'.
After noticing the industry was reliant on sub standard tooling Rebecca knew she wanted to change the industries tooling and not settle for an average solution, she wanted to get it right and set a New British Standard. As hygiene and precision were always the highest priorities Rebecca looks forward to being at the forefront of the next generation.
Expert in Human Resources & Employment Law
Meet Cathy O'Donoghue expert in Human Resources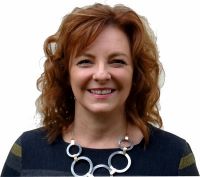 A Fellow if the Chartered Institute of Personnel Development (CIPD), Cathy O'Donoghue set up HR Champions over 20 years ago specifically to help small and medium sized business meet the challenges of HR and Employment Law. In recognising that small business owners and entrepreneurs are passionate about their craft rather than the complexities that come with running a business, Cathy and HR Champions have become trusted partners of many small businesses regarding Human Resource.
A full suite of HR services extends from the provision of robust, HR documentation including contracts and handbooks, through to telephone and e-mail advice for when those prickly people issues arise.