Our Annual Awards would not be possible without the support and commitment from our wonderful Sponsors. Please support them!
HEADLINE SPONSORS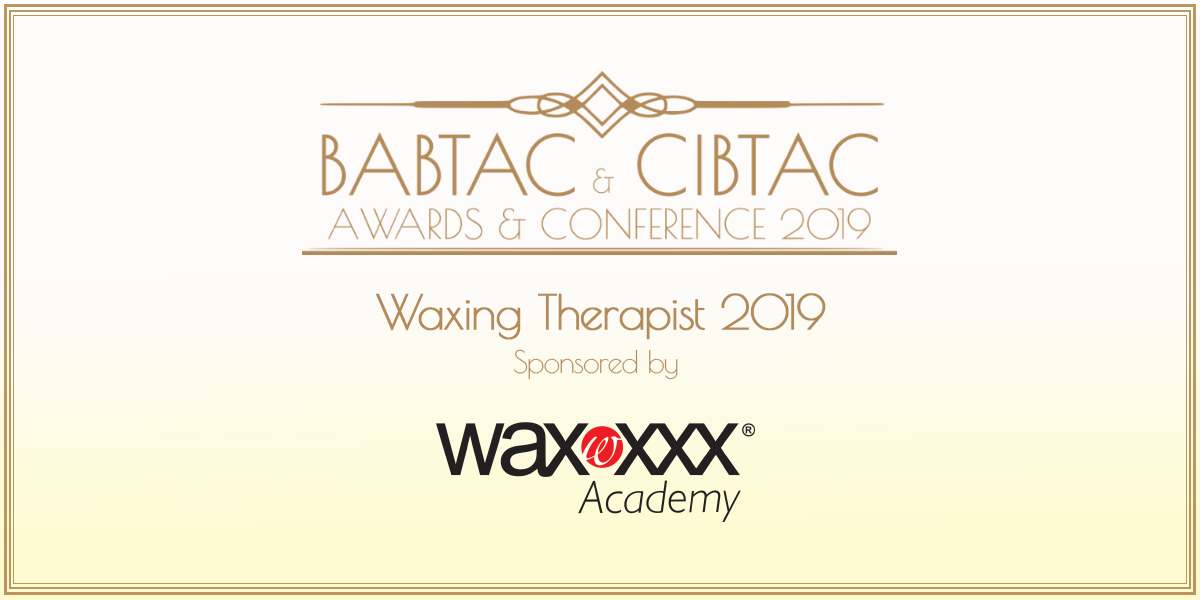 In 2017 WaxXXX Academy was officially endorsed by CIBTAC to award Definitive Waxing by WaxXXX Academy

Our training programmes and products go hand-in-hand as we believe great products paired with good techniques bring out the best in learners and also experienced technicians. Whatever your career goals, there is a course to suit at WaxXXX Academy, from foundation courses for beginners, specialist courses under the CIBTAC Endorsed Training Programme, to full CIBTAC Diploma's. We also have a trainer programme for learners aspiring to progress onto upper level management. It is a whole ecosystem - not just a brand of wax or a beauty academy.
At WaxXXX we pride ourselves as being one of the leading waxing systems in the world. We innovate and educate the industry and support our partners. We are pleased to offer BABTAC members two great discounts, 10% off CIBTAC endorsed training and 10% off your first time purchase of the Home Pro Kit. For more information on the whole product range and training courses, visit waxxxx.co.uk or call today on 020 8333 6553 (by clicking on this link you will be leaving BABTAC.com and will be diverted to a partner website.)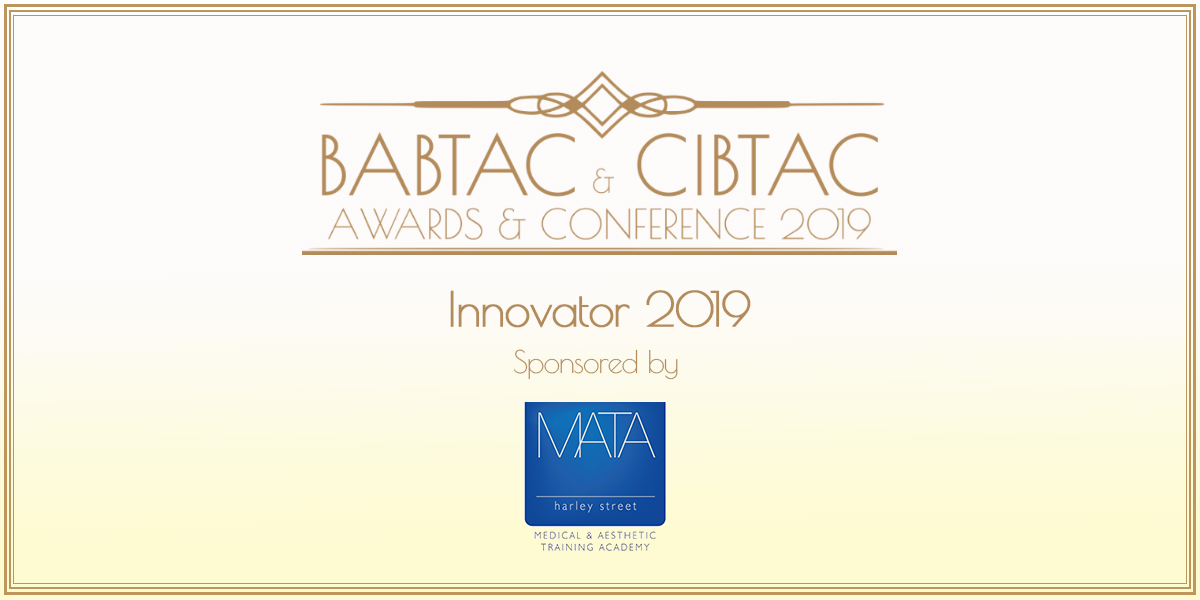 MATA is a leading provider of engaging and innovative qualifications in aesthetic therapies. Our programmes prepare you to deliver the highest standards of patient-centred care across a range of non-surgical treatments including laser/light hair reduction, tattoo removal and non-ablative skin rejuvenation.

With access to our highly acclaimed learning platform, you can support your practical training with interactive and detailed knowledge covering all aspects of aesthetic practice including personal and professional development as a pathway to entering this growing specialism. MATA training centres are fully equipped with a range of laser and intense light devices – showing you the latest advances in technology and letting you experience a variety of devices, making your qualification much more practical, relevant and valuable to employers.
Our expert trainers are the best in this sector, with many years of experience as cosmetic practitioners and tutors, to guide and support you through your studies. Small class sizes ensure you get individual time and attention to carry out practical training on our volunteer patients. For more information on training courses, visit https://www.matacourses.com/ or call today on 0203 126 4870 (by clicking on this link you will be leaving BABTAC.com and will be diverted to a partner website.)
CATEGORY SPONSORS

Consult with Confidence is the UK's first online treatment consultation portal allowing Therapists and Stylists the ability to carry out all the treatment consultations from hundreds of pre-built forms built exclusively for Beauty Salons,Therapists, Hair salons and Stylists to manage all of their client consultation and patch tests. It allows staff to provide clients with better care and guidance and helps to protect their business along with retaining clients and keeping their treatment knowledge up to date.

Consult with Confidence not only eliminates paper and filing responsibilities from the salon but it guides and advises staff through the consultation process, helps to protect salons and staff from potential legal claims and costs along with aiding businesses to meet their data compliance requirements.
To find out more about Consult with Confidence and their bespoke offers for BABTAC Members, visit the Consult with Confidence website HERE (by clicking on this link you will be leaving BABTAC.com and will be diverted to another website.)

The Moment Your Skin Changed. Forever. When Dermalogica meets skin, skin health is redefined. Dermalogica is the number one choice of skin care professionals and consumers worldwide. Why? Because for over 30 years, we've been dedicated to delivering skin health results through education, innovation, and professional recommendation, not through sparkly packaging, promises of miracle cures, or overblown hype.
Education First - While the Dermalogica story begins in 1986, the force of change in the industry started in Los Angeles, circa 1983. Jane Wurwand, a tenured, United Kingdom-trained skin therapist new to the American "esthetician" industry, recognised that continuing skin and body therapy education was practically non-existent in the United States. While her UK training had been comprehensive and serious, US students entered the industry licensed yet under-trained, and worse, under-respected. Jane put her education in action, opening The International Dermal Institute (IDI) for licensed skin therapists to get hands-on postgraduate training. Today, IDI is considered the international gold-standard for postgraduate skin and body therapy training with 37 locations worldwide.
The Making of Dermalogica - While teaching at IDI, it didn't take long for Jane to realise that no product line embraced her belief of skin health as opposed to "beauty," so she developed her own. In 1986, Dermalogica was born. The vision was clear – a product line free of common irritants and ingredients that could cause breakouts (including lanolin, SD alcohol, mineral oil, artificial colors and fragrances) that would improve skin health. Dermalogica has become the number one choice of skin care professionals worldwide, sold in over 80 countries and prescribed more often than any other skin care product available. Take a look at the Dermalogica website HERE (by clicking on this link you will be leaving BABTAC.com and will be diverted to another website.)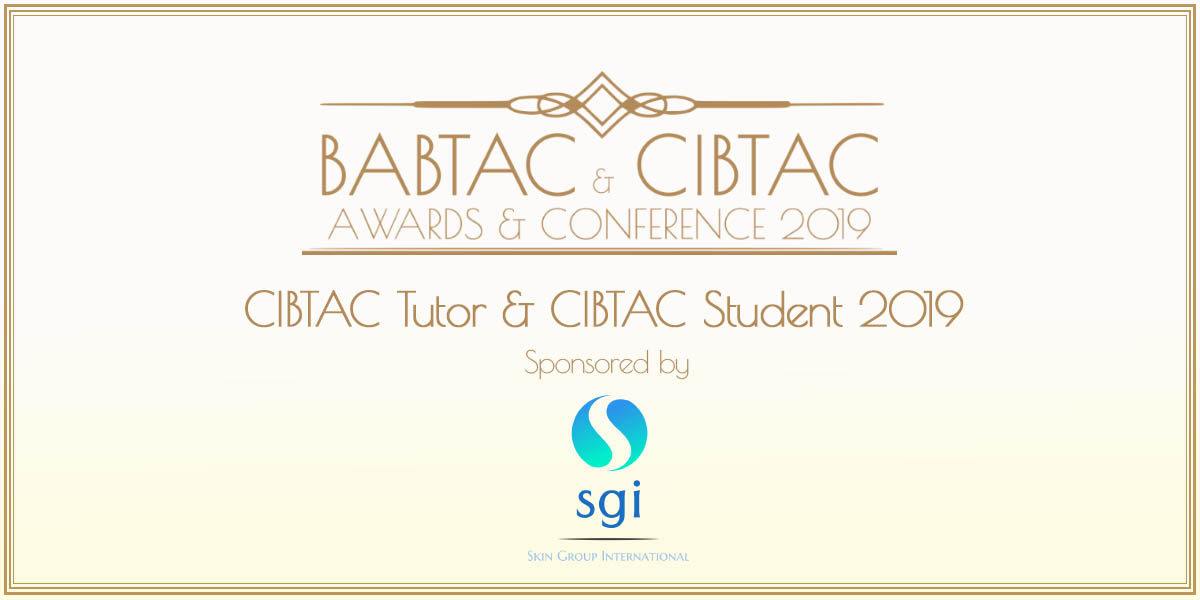 We offer specialist training & support services for those who aspire to be the Best of the Best…
For all practitioners working in beauty, laser, aesthetic and medical fields, we provide the most advanced and innovative, specialist accredited qualifications from entry levels with progression up to level 7. You may be about to embark on your journey or wish to excel in your specialism, for which you will aspire to attain only the highest, most prestigious of recognition, which is what we offer. We proudly train for the NHS and BUPA and you can access the same exacting levels of clinical and professional expertise in over 10 of our locations in the UK. We will share our breadth and depth of knowledge with you, and passionately devote our time to ensuring YOU will be the best of the best – with our support and guidance you will reach your goals, and beyond, with confidence, safe in the knowledge that we are never far away to helping you on your path to success.
Skin Training Clinics
We operate our own regional skin training clinics where you can complete your practical training. We also offer opportunities to shadow, mentor and undertake continuing clinical development. Once qualified you will enjoy many benefits of being an SGI graduate, including generous discounts on products, devices and services, and enjoy exclusive access to our elite Harley Street Clinic to undertake treatments under you own branding – we will help promote you get established and recognised as the Best of the Best.
Bespoke Services
We develop and standardise training courses and create CPD activities, writing for manufacturers, suppliers, training schools, salons and clinic groups. We thrive on undertaking research and development on emerging treatments, products & devices to ensure we keep on trend and can verify safety and quality with the MHRA and with UK, Ireland and European CE regulations . We ethically source all our products, partners and suppliers and have our own ranges in development – we are on a mission to ensure we only endorse products you can trust will be of the finest quality, at a fair and honest price.
Support & Guidance
We specialise in local council licensing & regulatory consultancy to salons, clinics and surgeries. Special treatment licences, LPA & environmental health compliance services are all in our remit – if you need us, we are always happy to chat to see if we can assist. We love a challenge and are passionate to enabling everyone to succeed no matter what level you are currently at, the answer is yes so please do come ask your questions, a warm welcome awaits…
For more information please visit www.skingroupinternational.com or email address support@skingroupinternational.com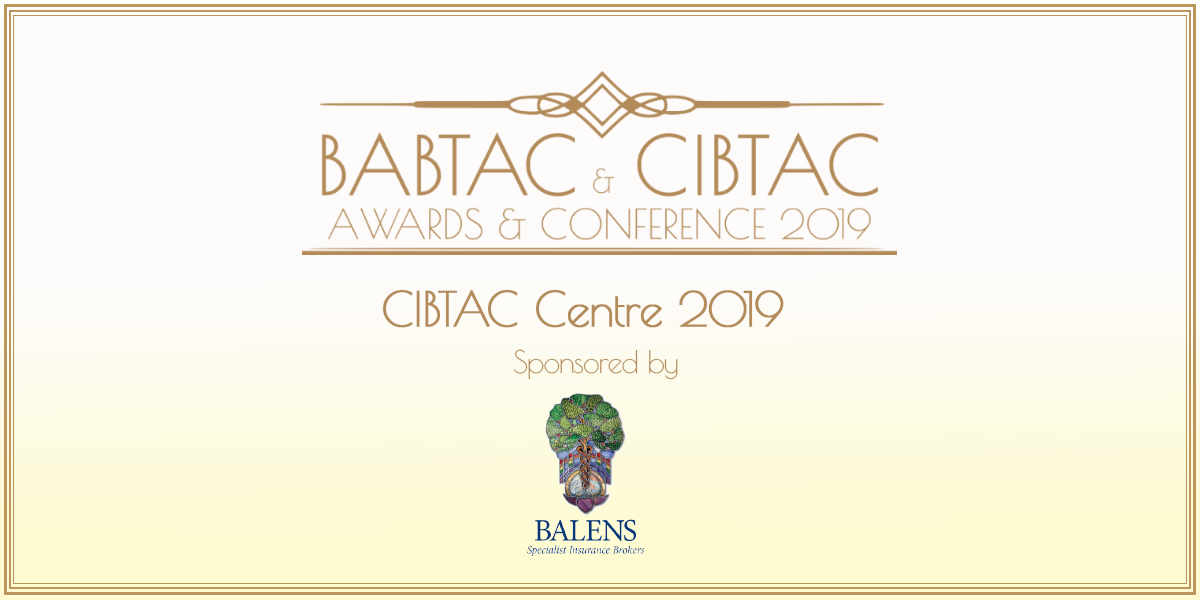 Balens were founded in 1950 and are an ethical 4th Generation Family Brokerage with over 50 staff and 80,000 plus clients. Balens pioneered specialist wordings for Health and Well-Being Professionals over 25 years ago and pride ourselves on the full range of services developed during that time to support our clients. Our ethos, philosophy and founding principles are uncoloured by financial motives or political agendas and we try to be impartial at all times. Client support and service are the cornerstones of who we are and what we do.
To find out more about Balens and their bespoke offers for BABTAC Members, visit their website HERE (by clicking on this link you will be leaving BABTAC.com and will be diverted to another website.)

Premier Software has spent 25 years developing razor-sharp management solutions specifically for the hair and beauty industries. More than skin deep, Premier listens carefully to its clients' requests and responds to industry trends, ensuring its software is always one-step ahead.
Its leading management software systems provide salons with the support they need to manage a successful business. Each dashboard offers a complete business overview at the touch of a button, with features ranging from social media integration, automated marketing and scheduling through to loyalty schemes, retail management and reports.
Premier's software solutions include Salon by Premier Software, designed for independent or large multi-group hair and beauty salons and SalonLite, a cloud-based salon appointment scheduling system. Salon is also accompanied by a comprehensive support package for first-class post-sale care.
To find out more about Premier Software please visit www.premiersalon.co.uk (by clicking on this link you will be leaving BABTAC.com and will be diverted to another website.)

Ellisons is the UK's leading supplier to hair and beauty professionals, providing a selection of trusted brands to salons, spas and businesses all over the world. Established in 1930, we use our wealth of experience and knowledge to provide our customers with the latest innovations, exclusive brands and exceptional service. As 2019 winners for Best Web Services, Guild Awards Of Excellence, we offer an excellent online shopping experience. Customers can shop on our website, with free delivery over £50.00 on a selection of our extensive product range. We have over 10,000 professional hair and beauty products from the world's leading brands. Customers can also shop in our Professional Retail Store with an extensive product offering.
Shop with Ellisons today to make the most of the many benefits the wholesaler has to offer. As a BABTAC Member, you can enjoy 20% off your first order, log in and visit https://www.babtac.com/219-babtac-partners for your discount code. To shop online with Ellisons, visit www.ellisons.co.uk or for more information please contact our dedicated customer service team on 0345 222 8080 (by clicking on these links you will be leaving BABTAC.com and will be diverted to a partner website.)


Launched in 2008 High Definition, formally known as HD Brows, became the authority in creating perfect arches for men and women across the UK. Since then, they've become more than just eyebrow experts. Their celebrated make up collection, which launched in 2014, has become one of the most sought after salon ranges within the UK beauty sector. The pioneering beauty brand is committed to delivering luxury, world class treatments, award winning make-up and not just offering training courses, but careers in beauty too.
Contact High Definition: 0844 801 68 10 or info@highdefinitionbeauty.com or visit our website HERE (by clicking on this link you will be leaving BABTAC.com and will be diverted to another website.)

International lash brand, Lash Perfect offers accredited training in Classic, Russian and Express eyelash extensions as well as in the eyelash enhancement treatment Lash Lift.
Lash Perfect is the UK's number one choice for professional lash services. Lash Perfect has a full range of high-quality professional products to support treatments, including AAA grade lashes and surgical grade adhesives, so you can be assured that you offer your clients the best possible treatment.
Lash Perfect also offer a luxe retail range, featuring eyelash extension friendly products such as mascaras and cleansers and Lash Perfect 'In a Strip' Lashes. Visit www.lashperfect.co.uk for more! (by clicking on this link you will be leaving BABTAC.com and will be diverted to another website.)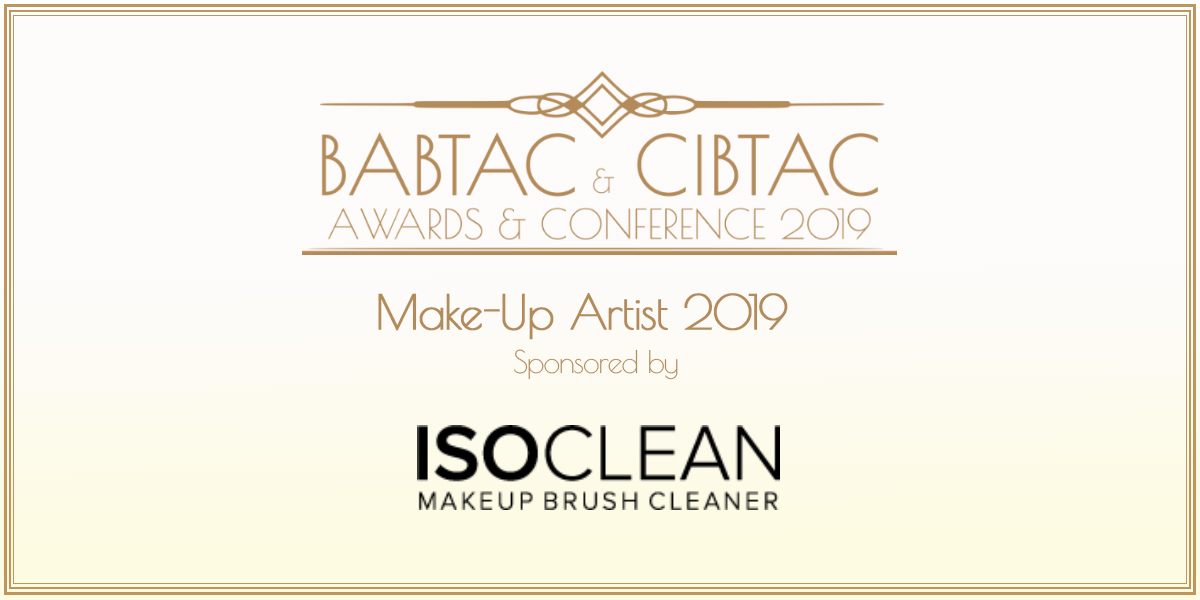 Make up Brushes do not only accumulate pigment liquids, powders and oils from products, they become laden with dust, dirt and dead skin cells. They are also a breeding ground for bacteria which is then transferred onto the skin to wreak havoc and compromise skin health.
IsoClean promotes importance of thorough, effective cleansing and disinfection of makeup utensils. At IsoClean we pride ourselves on building partner relationships to drive innovation within the cosmetic sector. We are pleased to offer BABTAC members significant Discounts on our whole product range and also sponsorship opportunities for academys, salons and colleges. To take advantage of our BABTAC member discount, log into BABTAC's membership lounge HERE for your discount code!
Website https://iso-clean.co.uk (by clicking on this link you will be leaving BABTAC.com and will be diverted to a partner website.)
Email: contact@iso-clean.co.uk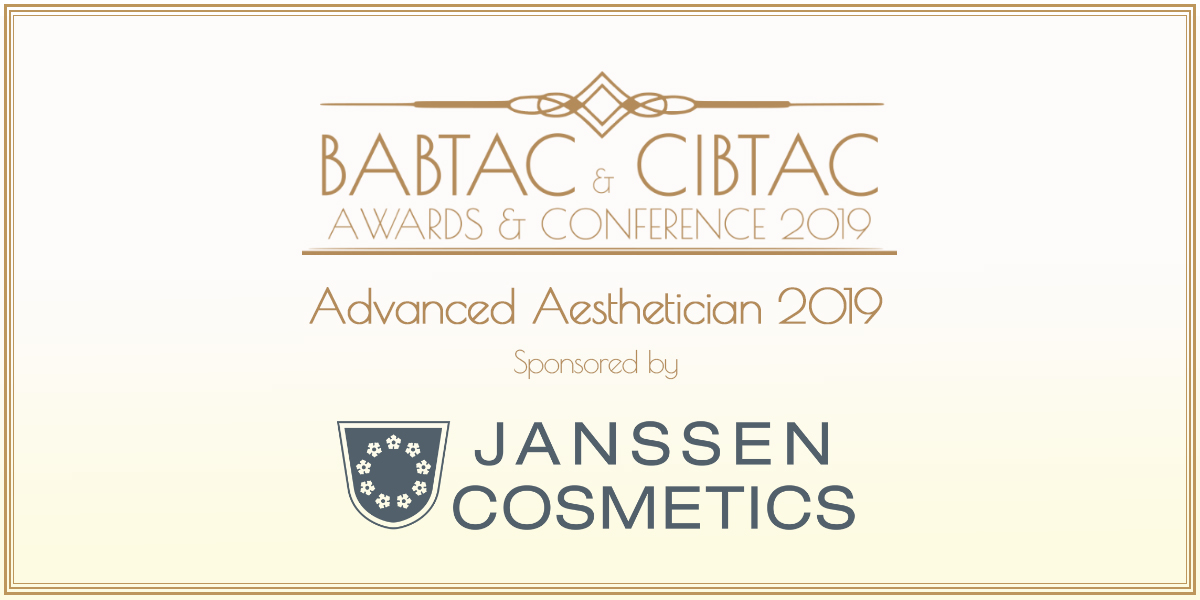 Welcome to Janssen Cosmetics, we proudly support aestheticians in more than 85 countries around the world, providing the broadest selection of cosmeceutical FDA approved skin and body care products to treat all skin types and skin conditions.
What is the Janssen Cosmetics difference? Using pharmacy grade ingredients that are stronger and more effective than standard cosmetics. Our clients are delighted with the outstanding results, repeat bookings and business growth they have achieved using our products and services. This has resulted in Janssen Cosmetics being the fastest growing skincare brand in the UK today winning the title Professional Cosmetics Skin Care Provider of the year 2019.
It's imperative we deliver first class training for all our aestheticians, as a result we have developed a full range of CIBTAC Endorsed Training Programs specifically to ensure we deliver excellence in training in the beauty industry.
Email to receive a complimentary information and sample pack info.uk@janssen-cosmetics.com or visit www.janssen-cosmetics.com or direct dial +44 1942 2528 73 (by clicking on this link you will be leaving BABTAC.com and will be diverted to a partner website.)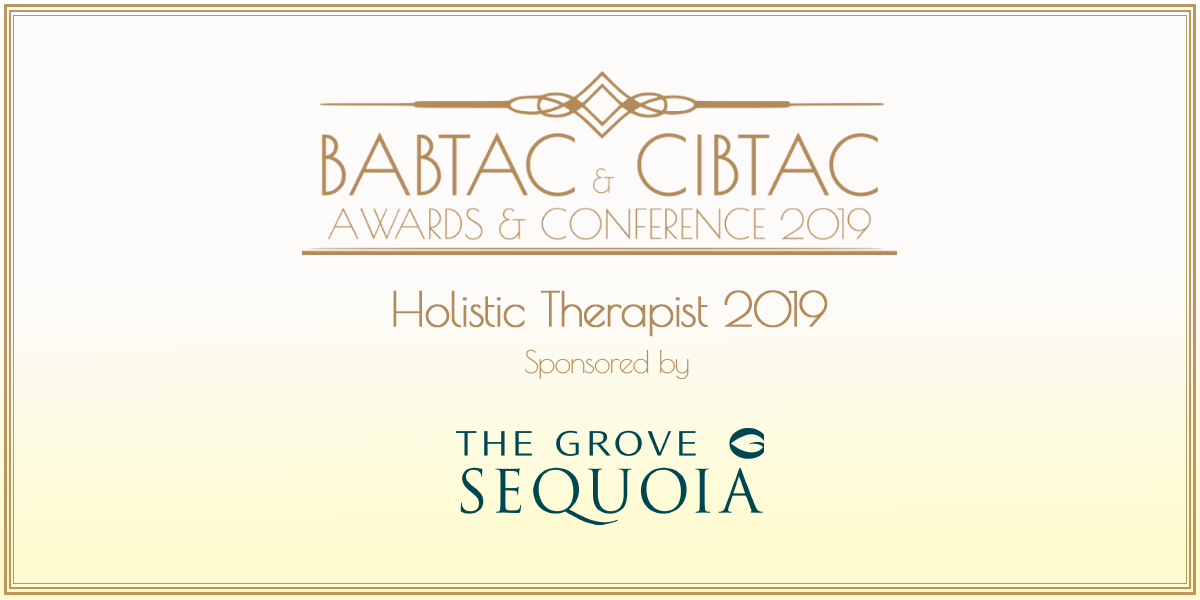 Located at The Grove in Hertfordshire, Sequoia spa allows you retreat from the world to enjoy a tranquil and blissful spa experience. With its black mosaic-tiled pool, heat experience rooms and a wide selection of treatments, our award-winning spa is like no other. Change into luxury robes, leave your stresses behind and sink into a world of relaxation and recuperation. Relax, unwind and revitalise your body with a treatment tailored just for you by one of our highly trained specialists. Luxury skincare products from Natura Bissé, ESPA and OSKIA are carefully selected to maximise healthy glow and leave you feeling refreshed. Choose from soothing body and facial rituals or indulge in a detoxifying body wrap. Tire yourself out in the 22m indoor swimming pool or hop in the vitality pool for a luxury soak, then enjoy one of the heat experience rooms. For those who want to burn calories, the fitness studio is equipped with Technogym machines, while the exercise studio offers a range of classes from yoga to cardio. Finally, head to the Juice Bar for a healthy smoothie or a Bento box lunch to revitalise. Sequoia also offers a membership which allows you to develop your health and fitness goals with the help of our trained professionals.
For more information,take a look at their website HERE