2019 Conference Speakers
BABTAC brought together some of the most respected professionals in the industry for our Innovative Beauty Conference 2019.
Meet our expert line up here..

Alison Young






Alison is quite simply a beauty powerhouse, called 'the most powerful woman in the British beauty industry' by the Daily Mail. Alison is hugely respected and trusted by brand owners, CEO's, PR's marketeers and the customer at home. Alison's unparalleled, in-depth knowledge and skill means that during her 25 year career she has helped to sell more than £500 million in product. She recently won the 'Amazing Woman' Award for Business from Woman & Home Magazine for her role in championing the British Beauty Industry.
Candice Gardner




A self-confessed skin science geek, Candice has been sharing her love of all things skin for over 25 years.
A professional skin therapist by trade and Education Manager - Content for Dermalogica, Candice also acts as an industry expert for BABTAC and is an active member of the City and Guilds Industry Advisory Board.

Caroline Hirons




A globally qualified advanced aesthetician, there is no one who knows the industry or skincare better than Caroline. Caroline is trained in over 100 brands, spanning from the professional arena to the high street and had developed training programmes, customer service etiquette and bespoke facials for major brands and retailers within the sector. Starting her career on the shop floor at 15, Caroline has nearly 35 years' experience in retail.
Elizabeth Raymond Brown

Elizabeth Raymond Brown, PhD.. in conjunction with the Medical Aesthetic Training Academy (MATA), has recently written new customised qualifications in laser and light based therapies. Elizabeth is a qualified teacher and RPA 2000 Accredited Laser Protection Adviser (LPA) providing safety support services for a range of clinics. She developed the first national Level 4 qualifications in cosmetic laser therapies and laser safety management. Elizabeth now acts as educational consultant for private training providers and has developed new level 4-7 qualifications in non-surgical cosmetic interventions to meet the JCCP recommendations for this sector.
Hazel Menon

Hazel Menon, founder of Waxxxx Academy, has more than 20 years of experience in the beauty industry. In 2011, Waxxxx Academy was founded, further refining hair removal techniques and researching the right ingredients to improve wax formulations and professional aftercare systems. Today Hazel travels to more than 15 countries annually to train and equip salon and spa owners, and their staff and to upgrade their waxing knowledge: both in subject matter and practical skills.
Karen Betts






Karen Betts is considered one of the UK's most esteemed permanent cosmetic artists and a true pioneer in her field. Today Karen runs a beauty empire that includes HD Brows, the UK's number one in salon brow treatment, and Queens Award winning lash brand Nouveau Lashes. She has also developed her own range of permanent make-up pigments, K.B Pro and owns the UK's largest permanent make-up training academy.
Liz McKeon





Liz McKeon, International Beauty Business expert, Author, Key Note Speaker, Coach, Trainer and Mentor has an extraordinary track record in transforming businesses in distribution, Hair and Beauty Salons, Health Clubs, Make-Up and Nails in Ireland, UK and Overseas. During Liz's business seminar, she will share her business building tips, processes and strategies with you, helping you to boost your business skills and create brilliant salon results.
Marc Innes






With a background of 22 years in the NHS and extensive experience as principle of massage training school in London. Marc is the Lead Tutor for the Cancer Touch Therapy training course provided by the Made For Life Foundation (charity number 1138846). Often an area of confusion and concern for therapists, Marc will be looking at how to safely treat clients that are either undergoing treatment for or recovering from cancer.
Sam Pearce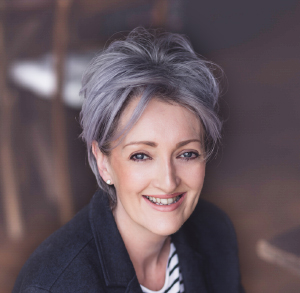 Sam Pearce owner and creator of the Potting Shed Spa, winner of 30 awards for the industry and women in business. An ambassador and trailblazer for the beauty industry, Sam has dedicated 20 years to setting the standards of treatment delivery and creating outstanding customer experiences. Frustrated that many salon and spa environments were clinical and elitist - Sam's award-winning business has proved that incredible style and a large dose of humour is just what the doctor ordered.
Watch this space for details on our 2020 conference......