Our Annual Awards would not be possible without the support of our wonderful sponsors and this year we again have an incredible line-up of fabulous industry leading experts and suppliers supporting this truly inspiring and glamorous event once more.
---
AWARDS HEADLINE SPONSORS

About Dermalogica: the number 1 choice of skin care professionals worldwide.
Dermalogica revolutionised the skin care industry when it emerged into the marketplace in 1986 with innovative formulations, which excluded common irritants, including SD alcohol, lanolin, mineral oil and artificial colours and fragrances. Jane Wurwand developed the products to better support the advanced curriculum she had developed a few years earlier for The International Dermal Institute, which she also founded. Wurwand led the company's growth from an idea to the world's most-requested professional skin care brand. Dermalogica is an expertise brand for products and skin treatments rooted in education.
Dermalogica today is sold in more than 100 countries worldwide and trains over 100,000 professionals per year around the globe. Dermalogica offers professional-grade skin care education, products, and services to skin therapists and customers alike. Whether you need a quick pick-me-up or a more in-depth treatment, Dermalogica's professional skin services are completely tailored to your skin's needs.
Dermalogica products are made in the USA, with its global operations based in Carson, just south of Los Angeles. To learn more about Dermalogica, please visit dermalogica.co.uk

In 2017 WaxXXX Academy was officially endorsed by CIBTAC to award Definitive Waxing by WaxXXX Academy

Our training programmes and products go hand-in-hand as we believe great products paired with good techniques bring out the best in learners and also experienced technicians. Whatever your career goals, there is a course to suit at WaxXXX Academy, from foundation courses for beginners, specialist courses under the CIBTAC Endorsed Training Programme, to full CIBTAC Diploma's. We also have a trainer programme for learners aspiring to progress onto upper level management. It is a whole ecosystem - not just a brand of wax or a beauty academy.
At WaxXXX we pride ourselves as being one of the leading waxing systems in the world. We innovate and educate the industry and support our partners. We are pleased to offer BABTAC members two great discounts, 10% off CIBTAC endorsed training and 10% off your first time purchase of the Home Pro Kit. For more information on the whole product range and training courses, visit waxxxx.co.uk or call today on 020 8333 6553 (by clicking on this link you will be leaving BABTAC.com and will be diverted to a partner website.)
AWARDS CATEGORY SPONSORS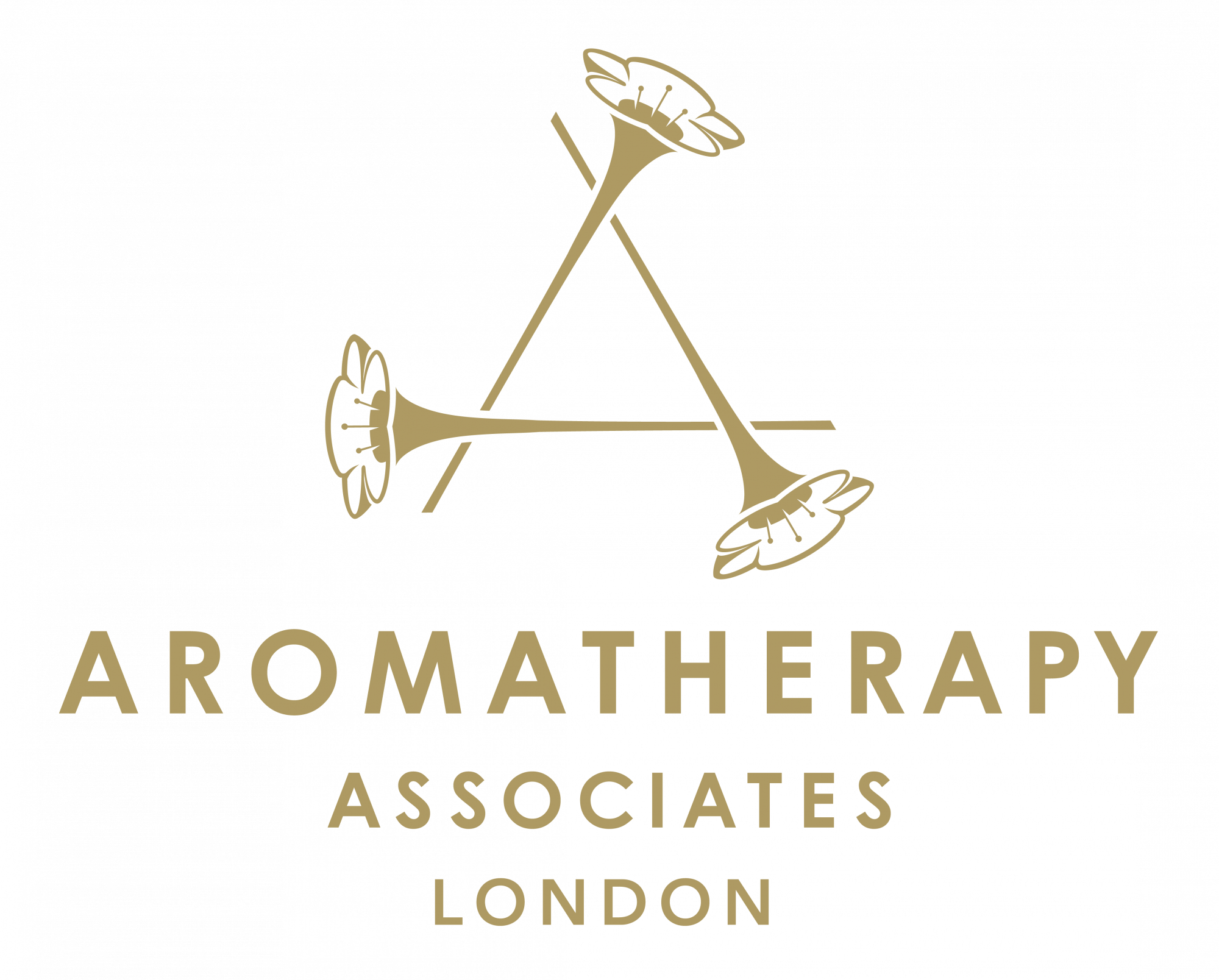 The experts in wellbeing, Aromatherapy Associates believe in the transformative powers of aromatherapy to create moments of positive wellbeing.
For 37 years, Aromatherapy Associates has talked the language of wellness like no-one else; skilfully hand blending essential oils to create a range of body and skincare with incredible therapeutic effects on the mind, body and soul. Founded in 1985, by Geraldine Howard and Sue Beechey, Aromatherapy Associates have always believed that a quality aromatherapy experience holds the key to a better overall wellbeing.
Artisan hand blended Aromatherapy oils are created by our in-house experts who use only the finest grade ingredients to develop powerful blends to address your specific concerns. By using the world's most powerful ingredients we know that in every drop of an Aromatherapy Associates blend there's wellness.
Aromatherapy Associates will help you find a balance in your life and take you on a sensory journey that will enhance your wellbeing. You could say that we wrote the book on wellness Now, we want to share our wellness wisdom and help you write yours.
In 2020 Aromatherapy Associates joined the family of B Corps. This was an important moment in our company's history and confirms our pledge to put people and the planet on the same footing as profit.
For more information please visit our website www.aromatherapyassociates.com

Aston & Fincher are no ordinary beauty wholesaler!

From a single trade counter in 1959 to now 31 stores nationwide, and a huge online store, we stock over 20,000 of the leading professional beauty and hair products. Our best-sellers are available at great value multi-buy prices and all can be delivered to your door.
Our best-selling beauty brand is our own brand, HARA Professional. HARA wax, gel polish and lash & brow tints have been trusted in the hands of therapists for nearly 50 years. HARA represents affordable luxury, exceptional quality, value and performance. It's a brand you can trust.
Our store teams are experienced in the industry and can work with you to choose the best beauty lines for your business. All freelance beauty therapists, beauty salons, salon chains and spas are welcome!

"Every member of the Aston & Fincher team that I've had the pleasure to meet have been super helpful and extremely friendly. The store manager I work with always goes the extra mile to help with our needs. Prices are competitive and deliveries are always prompt and delivered with a friendly smile!"
To shop online with Aston & Fincher, visit astonandfincher.co.uk and take advantage of our free delivery on orders over £45, click + collect at a store of your choice or to place an order over the phone, please contact our dedicated Business Services team on 0345 201 0825.

We are proud of the quality of our ranges, the value they offer, and the training we provide to allow you to get the very best from them.

Balens are delighted to continue our long association with the BABTAC and CIBTAC Awards, this year sponsoring Employer of the Year.
Established in 1950, Balens are an ethical 4th generation family Insurance Brokerage with over 70 staff, providing insurance services for over 80,000 clients. We have pioneered specialist wordings for Health and Well-Being Professionals and have been working with BABTAC for many years to offer our specialist policies to BABTAC Members which include some of the widest wording and lowest premiums available in the UK today.
We pride ourselves on the variety of Insurance Services we can offer, providing a wide range of cover for individuals and businesses including; Health Products, Spas, Salons and Gyms, Therapy/Treatment Room cover, Household Insurance (including seeing clients from home), Schools, Clinics & many more.
Please see our website, www.balens.co.uk, for further information including articles and lecture recordings from our CPD Training events.

Your Skin in Expert Hands
Over 50 years of excellence in professional skincare. Established in 1964, Germaine de Capuccini is responsible for some of the most important breakthroughs in skincare technology and remains, to this day, one of the world's most important skincare brands, holding true to its original values of professionalism, quality, innovation, and integrity. Many of our products are designed to treat not just a specific skin concern but also a specific skin type ensuring you get the right results from your skincare. Selecting from a vast range of face and body treatments we bespoke your treatment menu and retail offering to suit the specific needs of your business.
Results Matter
We design, develop and manufacture our own products based on proven results. Our market-leading laboratories have developed some of the world's most highly acclaimed formulations and we are always pushing the boundaries of skincare technology.
An Unforgettable Experience
We ensure that every one of our treatments includes relaxing protocols beautiful rituals and unexpected touches to provide a deep sense of relaxation and luxury. We believe it's important that clients receive an unrivalled experience to match the visible results.
It is the combination of our forward-thinking, scientific approach and unparalleled luxury that make our treatments stand out above the rest.
Our natural ingredients are ethically sourced, with a move to becoming carbon neutral. Certified as the first professional skincare company committed to compensating and reducing CO2 emissions. Nothing is ever tested on animals.
Discover more: https://germaine-de-capuccini.co.uk/babtac

The alternative to aesthetic medicine...
The Brand
Established for over 50 years, Guinot remains at the forefront of the industry, pioneering in machine-based and manual treatment technologies. You will find our treatments and products in over 10,000 salons in 70 countries worldwide.
It is only available through appointed salons, and most recently, through our growing network of franchise salons. The success of the franchise model in France led Guinot to bring the exciting salon franchise opportunity to the UK and
Ireland.
The Science behind the Brand
Research and development play an integral role in our philosophy, that's why treatments and products are formulated and manufactured at optimum concentration and in compliance with pharmaceutical standards in our company owned
laboratories. The Guinot laboratory is ISO 22716 certified and complies with European regulations on product safety and traceability from manufacture to retail prescription in salon. ISO 14001 certification attests to Guinot's
environmental commitment.
The Beauty Therapist the "Beauty Doctor"
We believe a beauty treatment can only be carried out by a fully trained therapist in a professional salon environment. Therefore therapists are provided comprehensive training and support along with an exclusive consultation
method to ensure a personalised and prescriptive approach meeting customer's needs.
Find out more at uk.guinot.com (by clicking on these links you will be leaving BABTAC.com and will be diverted to a partner website.)


Navy Professional is dedicated to setting NEW standards within the beauty industry.​
Renowned for its range of professional beauty tools and its investment for creating revolutionary hygiene products, Navy Professional is at the forefront of the industry waving the flag for classic British techniques and better hygiene standards.

Established in 2018, the family run business has grown from strength to strength, supplying its products across the globe. With more tools and goals on their horizon Navy is a business that has big ideas! Fuelled by Yorkshire Tea, biscuits and a passion for the industry, Navy Professional has built it's business on genuine passion and determination for driving new standards and encouraging a return to traditional classic beauty therapy.
Salon Rated - The Home of Salons with Exceptional Standards & Service. A platform dedicated to setting a new standard of professional beauty. Insured Certifed Professional!

Have your discovered Navy Professional yet?
Find out more at www.navyprofessional.com (by clicking on these links you will be leaving BABTAC.com and will be diverted to a partner website.)

No7 Beauty Company is a dynamic consumer-led beauty business launched in April 2021.
Part of Walgreens Boots Alliance, our portfolio boasts six iconic international beauty brands dedicated to creating the best in beauty for everyone.
From our big three brands - No7, Liz Earle Beauty and Soap & Glory - to our energetic supporting cast, Botanics, Sleek MakeUP and YourGoodSkin, our brands offer the perfect beauty solution for consumers whatever their age, ethnicity, skin type or budget.
Beauty has been at the heart of our story for over 85 years, since the launch of No7 in 1935. Inspired by our deep understanding of customers, we have used our expertise to develop sustainable ranges with global appeal. We listen to our consumers and use both our incredible expertise in science and our beauty heritage to develop products that work, wow and respect our world, making world-class beauty affordable and accessible for all.
As part of our commitment to science and accessible beauty, in June 2021 we launched our CIBTAC-endorsed beauty advisor training programme, Skin School, developed by our Global Beauty Academy in partnership with the University of Manchester.
The year-long training programme is designed to equip all 1,600 No7 and Liz Earle beauty advisors with science based, personalised advice for all customers, regardless of age, ethnicity and differing skin concerns. Training modules include the needs of different skin tones, menopausal skin and how to support the beauty needs of those living with cancer, in partnership with Macmillan.
For more information please visit our website at https://www.no7company.com/ or email us on GlobalBeautyAcademy@boots.co.uk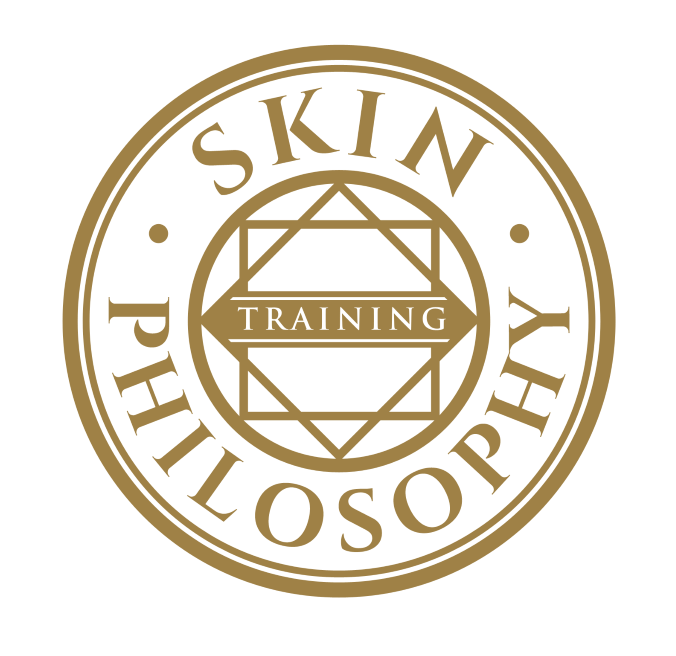 Skin Philosophy Training prides itself on imbuing students with an in-depth knowledge of the science of the skin and creating a high standard in the next generation of therapists – whilst creating a welcoming and supportive environment to learn in.
Skin Philosophy Training is dedicated to providing high quality, product-neutral education including the latest and most advanced skin treatment techniques. This has spread nationwide and consists of training centres across UK & Ireland, delivering the highest levels of qualification in education of skin available. Graduates praise the small group sizes and the thorough training that gives them confidence to launch into the world of aesthetics.
Skin Philosophy Training was founded by Annalouise Kenny in 2011. The industry of aesthetics was expanding rapidly and there were, at the time, no schools focused on educating therapist in advanced treatments like laser, peels and needling.
Annalouise by the age of 25,had been working in the industry 7 years, worked around the world and had already set up 3 successful clinics, concentrating on just advanced skin & laser treatments. During this set up all staff were provided with supplier training, 3 hours in length, to then treat clients with laser and peels. Annalouise regularly trained her staff and recognised that there was not enough training provided independently. Leaving her career in 2011, she set up the first ever school focused only on training therapists in advanced laser & skin treatments.
For more information please visit www.skinphilosophy.training or contact us on 02088 763999 or info@skinphilosophy.training

MEET THE BRAND
Founded by Skincare Expert and Qualified Aesthetician Caroline Hirons, Skin Rocks is the destination for skincare knowledge that's vast, guidance that's clear and products that work. Built on transparency, honesty and education, Skin Rocks bring you expert-led content, targeted routines and efficacious products; everything you need to help you achieve your best skin.

THE BOXES
Carefully selected by Caroline, the Skin Rocks Boxes feature a curated routine of products that work in synergy to target a specific concern, skin type or ingredient at a competitive price point.

THE SKIN ROCKS APP
Described by one user as "the Google of skincare", the Skin Rocks App is here to revolutionise the way you discover and learn about skincare. Home to a growing library of products, the Skin Rocks App will tell you which products you do - and most importantly, don't - need, identify 'It's A Match' products based on your profile and explain how and when to use them in your routine. It also features 'The Column', an encyclopaedia of educational articles, easy-to-digest guides, ingredient glossaries and top tips, all written by qualified experts.

THE SKINCARE LINE
The Skin Rocks product range is the culmination of Caroline's 25 years in the industry. The line focuses on creating the best products without constraints. Working with the world's best chemists and formulators with no budget or target price to meet, Skin Rocks products are entirely inclusive and suitable for all skin tones and types, with every claim backed up by clinical data.
For more information visit www.skinrocks.com