Meet the BABTAC team
At BABTAC we pride ourselves on our high level of teamwork. As we've had quite a few new staff join the company, we decided to have a staff development day. The main task was to work on improving our core values as a company, as well as learning how to make bread..a little different to the beauty industry.
We had a very productive team day and it was great to get to know some of the new staff members. See some of the photos below, who do you recognise?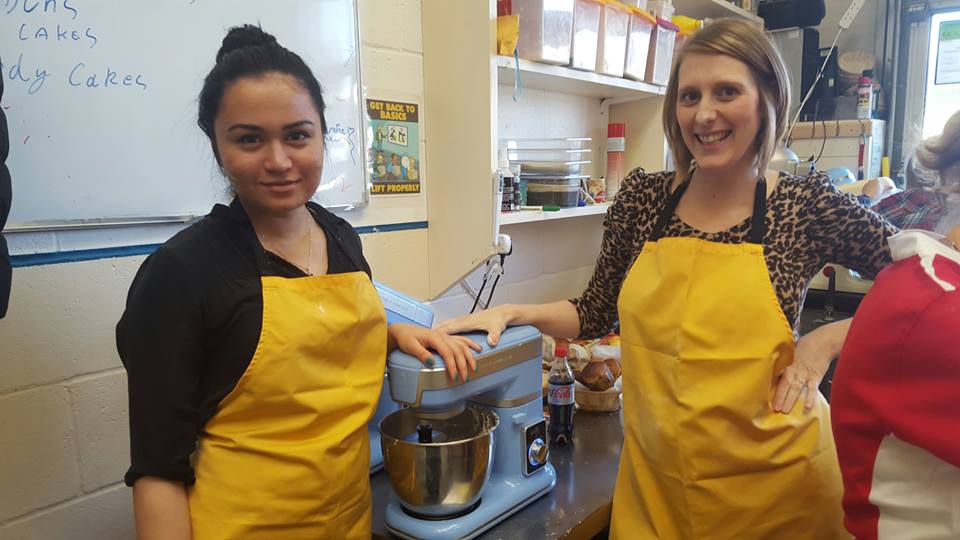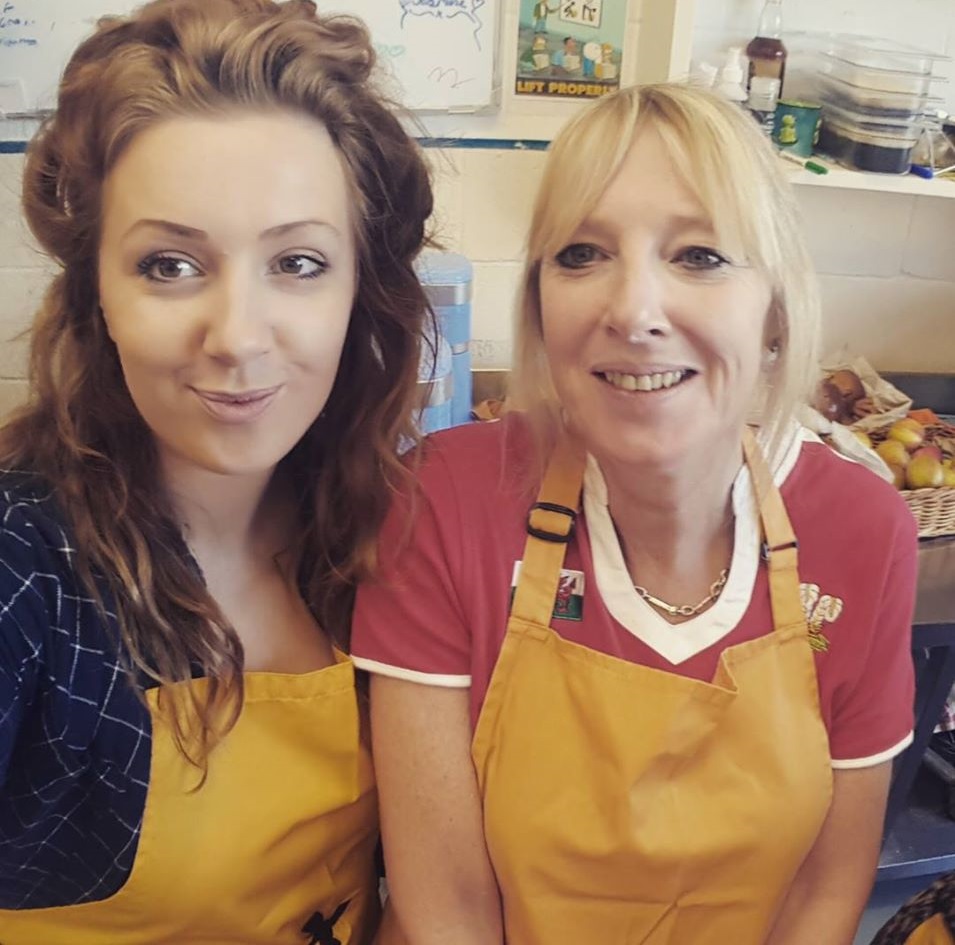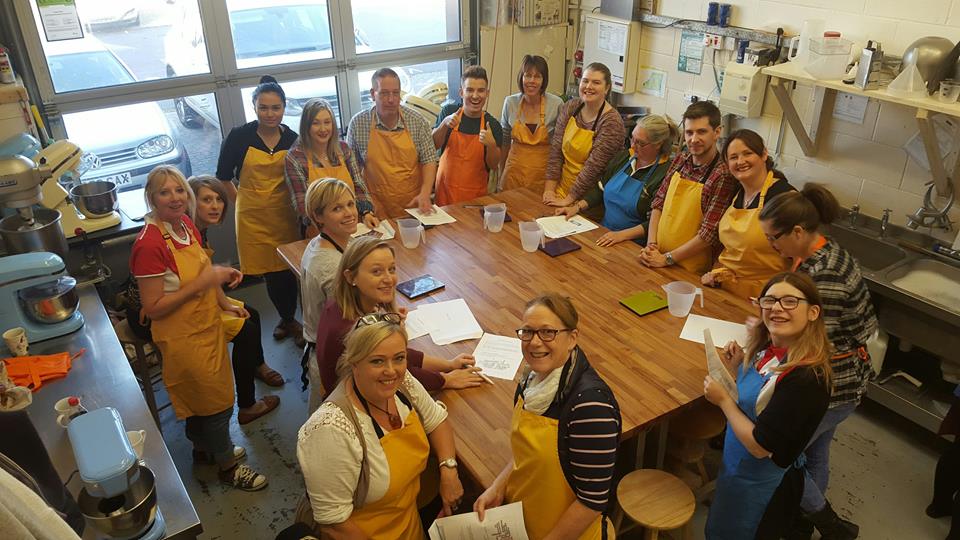 Management
Samantha Trickey, General Manager
Sam has 25 year's experience in the further education sector. Most recently this has been as Head of Student Experience and Head of Tutorials at Gloucestershire College. Her industry experience is in hair and freelance beauty therapy over a 10 year period and she brings with her vision and passion with strong leadership and relationship building skills.
Outside of work Sam loves Art Deco ceramics, antique markets, arts and crafts. She has a 9 year old dog, a cat and 6 tortoises and loves travelling to India.
Finance department
Nicola Hume, Financial Manager
Nicola joined the company in 2016 and is a finance professional with more than 15 years of experience in a wide range of business sectors. Her priorities are to ensure that the financial health of the company is good, maintaining the efficient and effective management of money to accomplish the goals of the organisation. She is responsible for preparing the financial reports and is keen to consider ways to reduce costs.
In 2000, Nicola achieved a BA Honours degree in Business Studies before completing various Accountancy qualifications including certification with ACCA.
Outside of business life, Nicola enjoys travelling, horse-riding, running, films and the occasional trip to the spa.
Lindsay Hunt, Financial Assistant
After leaving school with 12 GCSEs, Lindsey joined the company as an apprentice in 2014. Prior to working in Finance, Lindsey gained an understanding of all departments within the organisation and now has a broad spectrum of skills to enhance her position as a full time Finance Assistant. Lindsey supports Nicola with all the day-to-day tasks involved in keeping the finance department running smoothly.
In her spare time, Lindsey is an excellent golfer (Par 10!), loves to read and enjoys spending time with her family. She is also a keen blogger and a massive Taylor Swift fan!
Membership department
Karen Ziegelmeier, Membership & Insurance Manager
Karen has been in the Insurance Industry for over 13 years and brings a wealth of knowledge and experience to the membership team.
She is our fitness guru and also a qualified nurse and hobbies include travelling, fashion and patchwork
Joy Noble, Membership Advisor
Joy spent 30 years in financial services, rising to management level and being responsible for 70 staff members when she took the opportunity to escape the rat race and change track. She is now qualified in Reflexology, Massage, Hot Stone Therapy, Thermal Auricular and Facials. She thoroughly enjoys treating clients and she gets as much back from them as she puts in.
Kate Pullin, Membership Advisor
Kate works part time as a membership advisor for us as well as a retained fire fighter for Gloucestershire Fire & Rescue Services. In her spare time she also develops websites for clients.
A truly multi-talented individual who never seems to run out of energy!
Helen Szwejkowski
Helen works part time at BABTAC as a membership advisor and part time as a make up artist and enjoys both.
She is also a mum to an adorable 1 year old daughter
Georgie Bond, Membership Advisor
Georgie has recently joined us and has a background in customer service in retail. She loves interacting with our members and being part of a team.
In her spare time she loves practising her make-up techniques on family and friends and hopes to eventually qualify as a make-up artist.
Layla Wallace, Membership Advisor
Layla is new to the beauty industry, after coming from a background of volunteering and counselling, but has always been interested in hair and beauty.
She is very excited to be developing further skills and learning more about the beauty indistry.
Vicki Thomas, Membership Advisor
Vicki is our newest member of the advisor team and has been a beauty therapist for the past 5 years, attaining senior therapist status. Her favorite treatments included facials, waxing and nails. Her experience in the field is a great asset to the team.
Marketing department
Andrea Schubach, Head of Marketing.
Having moved from South Africa two years ago, Andrea is coming back into the workplace and brings with her immense experience of marketing of membership associations. Her last role was as Marketing Director of an Association of Residential Communities which she joined when it was a start-up and now has a 75% market share of the high end residential estate industry in the country. Andrea lives in Toddington and has two children at school in Cheltenham. She also loves sport, photography, reading and cooking.
Rachel Jones - Digital Media and Marketing Executive
Rachel joins us with a background in marketing & PR gained in the leisure, events and hospitality sector. She has a First Class BA (Hons) in Communication from the University of Leeds and enjoys continually developing her skills and experience to stay at the forefront of marketing & PR industry trends.
When she's not at work, Rachel enjoys spending time with friends and family and is almost always found with her dog in tow (a black pug called Bella)!
Alice Brown, BABTAC Apprentice
Alice joined our company back in August and presently assists accross marketing, membership and SCA. She is a bubbly outgoing individual who loves helping both staff and our members.
She also makes the best coffee in the office!
Short course Accreditation & Training Department
Laura Davis, Short Course Accreditation Officer and Training Manager
Laura has been with BABTAC for over 4 years and maintains a number of high quality accredited centres. With over 17 year's experience within the industry as a qualified Beauty Therapist. Qualified in teaching and previously lectured within the south west college for 7 years.
She enjoys spending time with her family outside of work and travelling to new countries when she can.
Kate Glynn, Short Course Administrator
Kate joins us with years of experience in business administration and external communications. Her aim in the company is to assist Laura, to ensure our Short Course Administration department runs smoothly.
Outside of work Kate enjoys spending time with her family and is a big fan of James Bond.