WEDDING SEASON KICKS OFF IN MAY AND GOES THROUGH TO SEPTEMBER SO START ADVERTISING YOUR PACKAGES FOR THE FOLLOWING YEAR'S BRIDES THEN TO ENSURE YOU HAVE A SUITABLE TIME FRAME TO WORK WITH....
Weddings are big business. From pre-'I do' prep to hen parties and stags through to the day itself, it's a given that anyone hosting or attending romantic rendezvous wants to look their absolute best. And that's where hair and beauty professionals come in. According to Brides magazine* the average Brit bride spends £301 on beauty but this research only covers on the day hair and make-up. It doesn't consider the facials, massages, haircuts, hair colours, hair removals, lash lengthening, nails and tans all booked in on the run up. So, when it comes to weddings is there more you can be doing? Where can you upsell? Are there extra add-ons? Here's our Vitality Wedding Planner Guide so when a client reveals her big engagement news to you, you can say 'I do, I do, I do…' to all her beauty needs…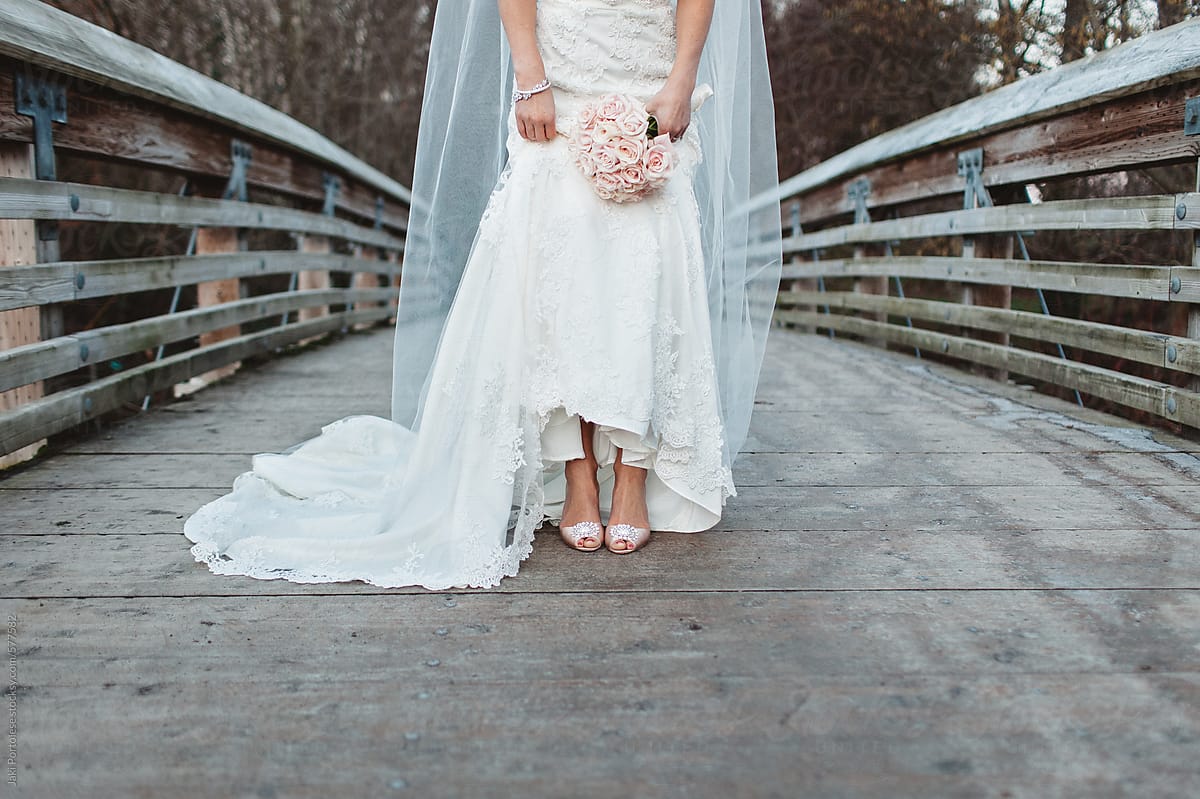 THE COUNTDOWN: A YEAR TO GO…
Preparation is everything for beauty pros and brides alike, this is your 365-day FYI…

Skincare
Possibly the biggest and best business opportunity pre-wedding is getting a brides' quest for complexion perfection in order. Regular facials, prescribed products and bespoke advice will all allow her to glow. Take inspiration from Laura Stead of The Beauty Hobo, Norfolk (thebeautyhobo.co.uk/), who has just launched her Monthly Skin Health Subscription service. "I was looking for ways to make regular advanced skincare treatments accessible and easy for clients to schedule," explains Laura. "With one payment a month, I felt it was a great way for clients to manage their budget and still achieve great results. The main wedding season kicks off in May and goes through to September so once this drops, I'd advise you start advertising your packages for the following year's brides and use
incentives to attract brides-to-be like before and after images. Book a stall at a local wedding fair and go along with your leaflets and knowledge, pitching your offers to new clients to ensure you have a suitable time frame to work with them." Of course, you could also extend this service to body treatments – wraps, scrubs, even massages to ease the stress of all that wedding prep suddenly becomes alluring.

Hair
Not all brides want long hair and some are happy with extensions if they do want some extra bulk on the big day but for those who want the genuine article; clients should start growing their hair now. Make sure that they understand that for it to look its best, regular maintenance appointments are essential so go through the diary and book in all cut and colour appointments early to avoid disappointment and so it's one less thing they have to think about.

Brows
Brow hairs need time to be nourished, then tamed. If you already offer waxing, threading, tinting or shaping services in whatever form you know the drill. Want to train? There are plenty of short brow courses accessible for all beauty pros on any level from brands including HD Brows, Lash Perfect and Sienna X.
THE COUNTDOWN: SIX MONTHS TO GO…
This halfway point is focused on time frames and trials. Setting up appointment booking reminders for clients will pay dividends nearer the time when stress and diary chaos ensue.
Push how important it is for brides (and bridesmaids/mothers-of-the-bride/mothers-of-the-groom) to start thinking about trials now. Playing around with hair and make-up looks is key to ensuring a client
is 100% happy on the day so encourage them not to leave it to the last minute. And, if you offer make-up, why not think about enrolling on a wedding hair course and vice versa, that way you can offer a
complete package to brides and her maids.
Five trial tips
The idea of a trial is an odd concept outside the wedding environment so make sure each party agrees on what will happen to avoid awkward silences and unhappy faces...
1.
Insist on, and stick to, a time allocation for a properly priced session; trials have the tendency to go on and on as the bride endlessly tweaks. Offer three changes max.
2.
As well as celebrity and bridal images ask the client to send you photos of themselves when they feel they looked their best. This will help you create a realistic and bespoke look just for them.
3.
Ahead of the trial create a physical mood board using their inspiration images, plus your own ideas based on their theme and include product suggestions – this looks professional and will help you meet their bridal brief.
4.
Limit any extra attendees. A team of bridesmaids and their opinions is not helpful!
5.
Get the bride to feed back immediately, but also go away to live in it, take pictures etc. This takes off the pressure and allows her to get used to the experience of having her hair and/or make-up done.
THE COUNTDOWN: 12 WEEKS TO GO…
Around three months is when hen parties are most likely to be diarised so why not book your bride and any other tan fans in for a faux glow? Tan 'fittings' are another new and innovative way to boost business as it helps clients ensure they find a shade to suit their skintone and the dress and colour scheme on the day. If it's an icy white winter wedding, something more natural might appeal over a tan that screams a month in Miami.
Think about the groom and his clan too. More and more men are opting for a tan to help them feel good about themselves on the big day so don't let the male party pass you by. If you have a couple that are regular clients you could even think about offering His and Hers packages.
It's also worth noting that beauty treatments are now planned into hen and stag do's. For example Duck and Dry (duckanddry.com) offer a Duck Do where hens can take over the blow dry bar and choose from 16 different up dos, braids and styles or a classic blow dry for £30 each. Photo opportunities, Processco and fancy surroundings are all included. The same party vibes can also be extended to nails and make-up too if you have the space and the manpower.
THE COUNTDOWN: A MONTH TO GO…
Stress levels are on the rise for anyone close to the heart of wedding planning so now is the dream time to offer up massages. Why not suggest a Wedding-Free Zone Session to clients? Create a special package to help them to switch off – just as important as any other service.
If they've been having facials, now will be the time to wind down, just in case of any adverse reactions, or if they've been having extractions, make this the last slot. The same goes for peels and more abrasive treatments. Stick to oxygen boosting and hydrating facials from here on in so ensure their skin looks happy and healthy even if wedding jitters are starting to impact their sleep schedule.
With around four weeks to go, it's also ideal to get that final haircut and colour in so both can settle and not look too 'done' on the day.
THE COUNTDOWN: ONE WEEK TO GO…
In the final seven days ahead of your client's special day, the following should all be booked in this order to enable optimum look good points. Are you a salon that offers everything? If so, why not think about an all-encompassing seven-day bridal package so the bride can tick everything off in one place.
1.
Final (gentle) facial to give an extra radiance blast.
2.
Full body exfoliation for super soft skin and to ensure an even tan (should they want one).
3.
Waxing – again so that treatments like tanning aren't affected. Try upskilling with The Elite Wax Group for extra intimate services; theelitewaxgroup.co.uk
4.
Brows – as long as there is enough time for any redness to go down, a day or two is enough time.
5.
Tans are best done two days pre-wedding.
6.
Lashes are best done after tanning so it doesn't settle on them and they remain fluffy and fluttery.
7.
Nails - gels, silks or acrylics can be done any time the week before but if it's a standard mani and pedi advise clients to have it the day before.
BIG DAY EXPECTATION MANAGEMENT...
Working with brides and wedding VIPs is amazing, but can also be incredibly stressful, both in the run up, and on the day. The emotion and enormity of the occasion can be overwhelming and often Team
Beauty are expected to somehow perform miracles on demand. Of course you will always do your best, but if in doubt follow these stay sane guidelines:
Insist on a trial – the morning of the wedding leaves no time for freestyling or major changes.
Ask for images of anyone on your schedule so you can allocate the right running order for every hair and skin type.
Set a strict schedule, one slot per person and no jumping in for 'extras' – leave ten minutes at the end to do finishing touches on anyone you feel needs them.
Ask for all money up front and state in your terms and conditions that any last minute 'add-ons' will be charged in cash ahead of them sitting in your chair.
While it's not your job to fix everything, keeping a stash of things like plasters, painkillers and nipple covers in your kit will give you bridal brownie points – it's the little things that brides remember when recommending services.
* https://bridesmagazine.co.uk/article/average-cost-of-wedding