With the world's sunscreen use hitting the headlines, getting clued up on different types of protection is a burning issue.
The planet-friendly pack and the science-driven squad. It used to be that clients belonged to either tribe and their purchasing decisions were powered primarily by eco credentials or high-tech ingredients backed up by clinical trials. Until now. Call it the 'David Attenborough effect' but clients are, rightly so, demanding products that don't just deliver results, but that care for the world we live in.
Sun cream is the latest beauty buy hitting the headlines, that's because we've spent far too long plunging into seas without a second thought about what those ingredients in our sun creams have been doing to the ocean. In fact the Environmental Working Group (EWG) estimates up to 60 million bottles worth of sunscreen chemicals, both from swimmers and via our water systems, wash into the sea each year, impacting coral reefs in particular.
"In laboratory experiments, certain ingredients in chemical sunscreens - especially 'oxybenzone' - were found to have harmful effects on coral and other marine life," comments Marine Conservation Consultant, Dr Elizabeth Wood. Worryingly, one fifth of the world's reefs have died in the last three years alone and while some scientists blame climate change, there is evidence to show a connection between the two, with coral less able to resist the effects of chemical sunscreens when it's in warmer water. It's research like this that's prompted Hawaii, Florida's Key West, Palau in the Pacific and the Caribbean island of Bonaire to prohibit the sale and distribution of oxybenzone and octinoxate sunscreens.
TWO OF A KIND
Before you throw out every sun cream you own (or advise your clients to), it's important to know a bit about what's available. That's because there are two different kinds of protection that we have access to. Categorised as chemical sun filters (also known as 'synthetic') and mineral sun filters (also known as 'physical'), the latter are widely considered to be completely reef-safe but chemical sunscreens can still tick the eco box, too - as long as they're free from the key culprits and use a different reef-friendly chemical filter such as avobenzone and ethylhexyl triazone that are deemed as having zero or a negligible effect on coral.
"Both types of sunscreen have a place in the clinic since they offer different skin benefits. Chemical sunscreens behave like a sponge, absorbing UV rays then converting them into heat. However while chemical formulas are usually beautifully lightweight, fluid and easily absorbed, they can present issues in sensitive complexions causing inflammation and irritation,' explains Dija Ayodele, aesthetician and founder of Black Skin Directory. "Mineral filters protect skin with a physical barrier using titanium dioxide or zinc oxide so by bouncing UV rays - and heat - away from the skin they're a smart choice for those suffering from sensitivity and rosacea."
Their downside? "They can feel greasy, look very white (causing flashback in photos) and be difficult to rub in although we have specially formulated ours to avoid these issues," comments Abi Cleeve MD at Ultrasun. And they're not the only brand working hard at providing ocean-friendly and skin-flattering formulations. Now well aware that their products need to tick both boxes, read on to discover the latest products hitting the shelves and how to answer any burning questions your clients might have because it's crucial everyone embraces SPF, not just in summer, but all year round.
YOUR CLIENTS' QUESTIONS… ANSWERED
WITH SPF SUCH A TALKING POINT RIGHT NOW, MAKE SURE YOU'RE ARMED WITH THE INFO THEY WANT TO KNOW…
How can I reapply SPF every two hours if I'm wearing make-up?
"Sunscreen actives break down with direct exposure to daylight, not just from time. If you apply it liberally in the morning and spend most of your day inside and wear sunglasses and a hat when you are outside, it should still be effective by the end of the day," explains Paula's Choice founder, Paula Begoun. For times still requiring a top-up, chose products like Jane Iredale's Powder-Me SPF30 Dry Sunscreen, £36, that's recommended by The Skin Cancer Foundation as an effective broad-spectrum sunscreen.
What formulas work best if you're prone to spots?
"Sun protection is designed to adhere to our skin so I advise double cleansing before you apply
to banish any residue. Then choose a gel-based sunscreen or try skipping moisturiser first," advises Ayodele. For acne sufferers, consultant dermatologist, Dr Anjali Mahto rates Heliocare 360 Gel Oil-Free Dry Touch, £31.50.
Are tinted formulas just as effective?
"The issue with ordinary foundations promising to contain SPF is that we don't apply enough (a good teaspoon full) to provide adequate protection. These also don't tend to shield against UVA rays," says Mahto. Instead, point clients towards products like broad-spectrum tinted sunscreens, like Avene B-Protect SPF50, £13, that protect while delivering coverage.
When and how often should I apply if I've had a facial, peel or laser?
"My clients never leave my clinic without broad-spectrum sunscreen on but it's even more important after peels or lasers since these can increase UV sensitivity. Sunscreen should be used diligently in the following weeks. With deeper peels, it's even advisable to avoid direct sunlight altogether for up to a week after," recommends Ayodele.
Does black skin need sun protection?
"Darker skin tones already have some natural protection due to melanin. However this only provides, on average, a natural SPF of 13 so they should still be wearing SPF30 at least," reveals Ayodele who recommends Murad Invisiblur Perfecting Shield SPF30, £65.
SKIN (AND REEF) FRIENDLY SPF'S
1.

Clarins Sun Care Gel-to-Oil for Body SPF30, £22
Clarins new line blends chemical and mineral choices. Beautifully silky it even works on wet skin.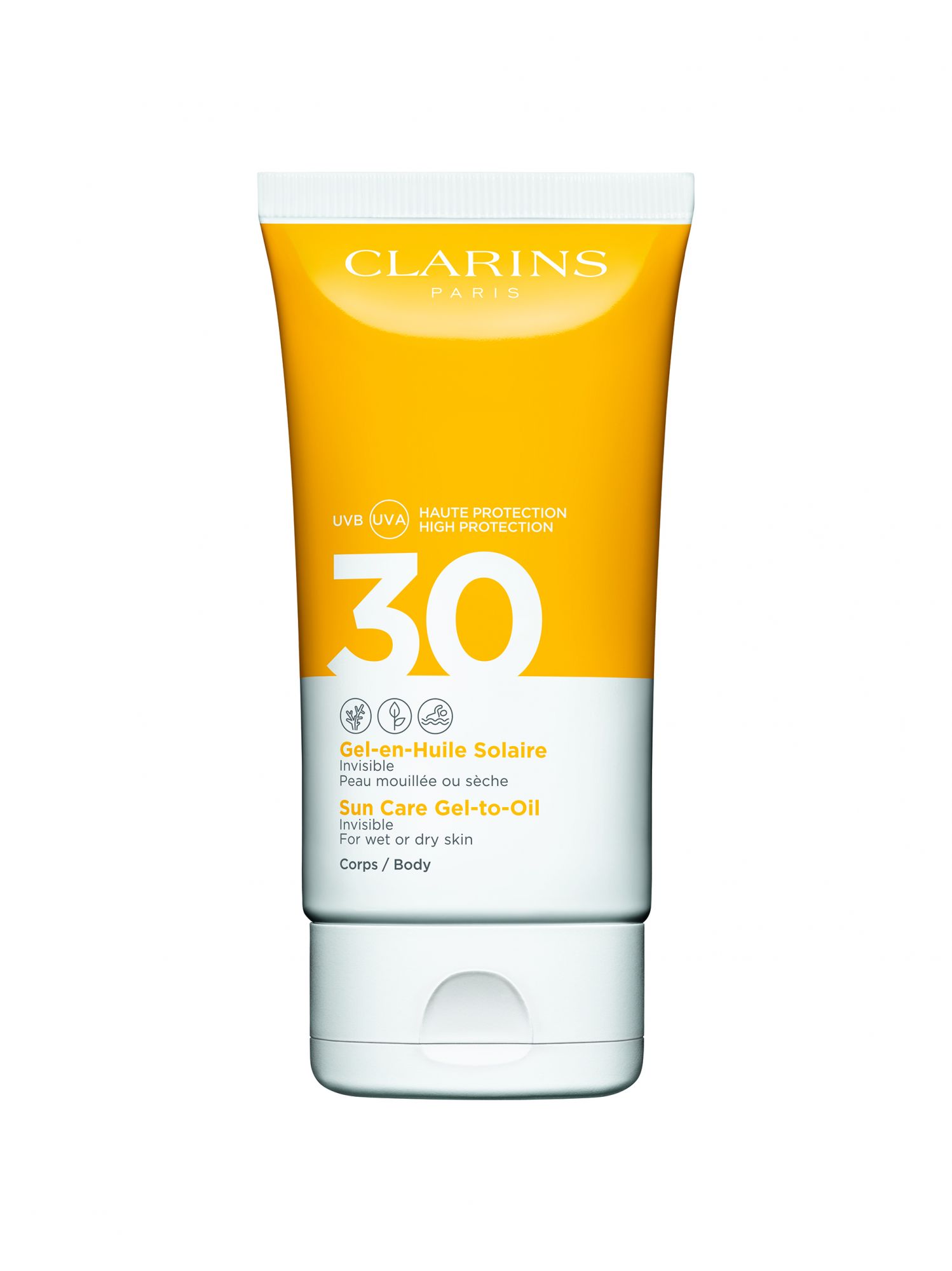 2.

Pai Hello Sunshine Sensitive Sunscreen, £32
Five years in the making, this pairs zinc oxide with Cotton Extract that helps repair damage caused be UVA, UVB, Infra-red and visible radiation.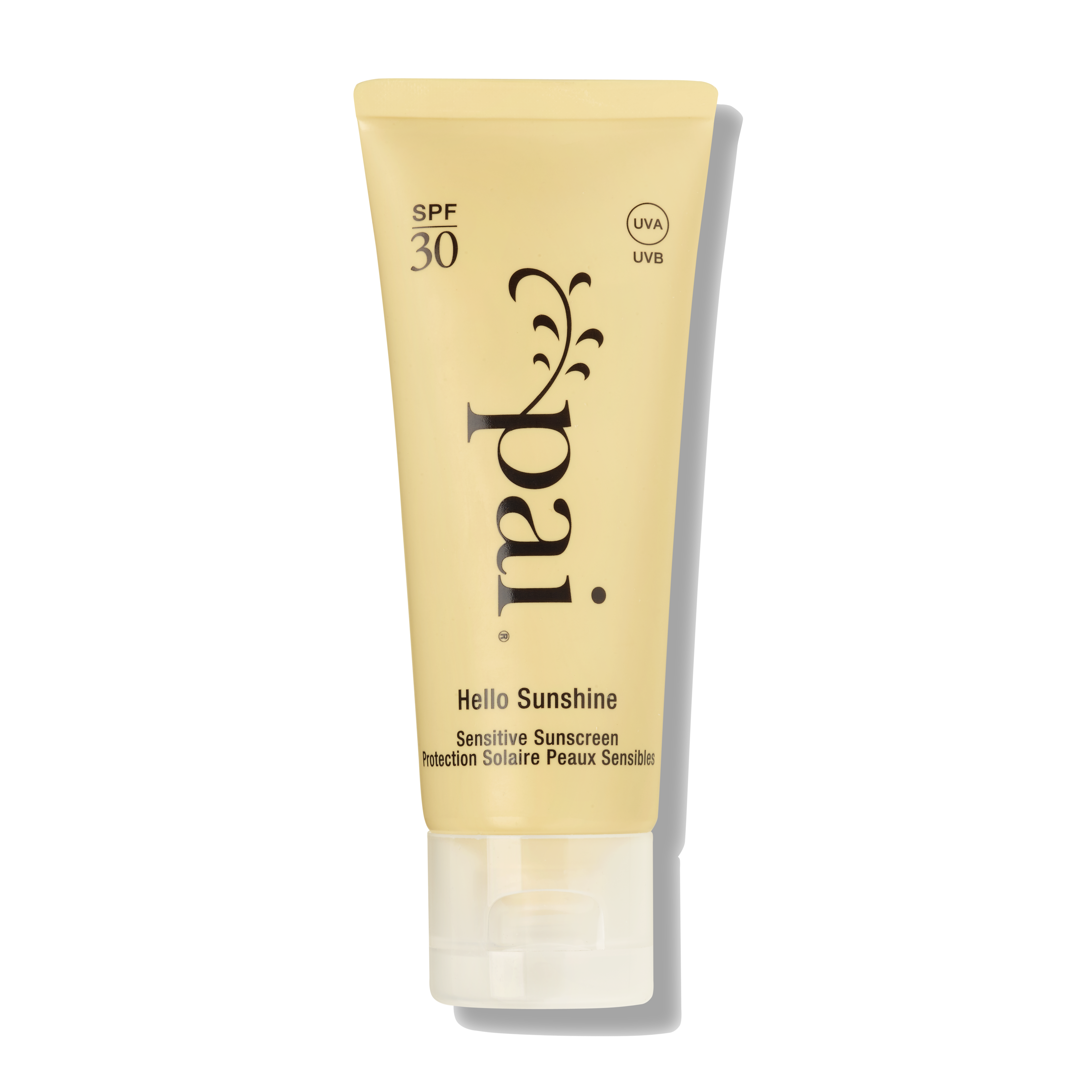 3. Caudalie Anti-Wrinkle Face Suncare SPF50, £19
Having joined forces with a coral protection programme, Caudalie's combined reef-safe chemical filters with a patented antioxidant complex to prevent premature ageing.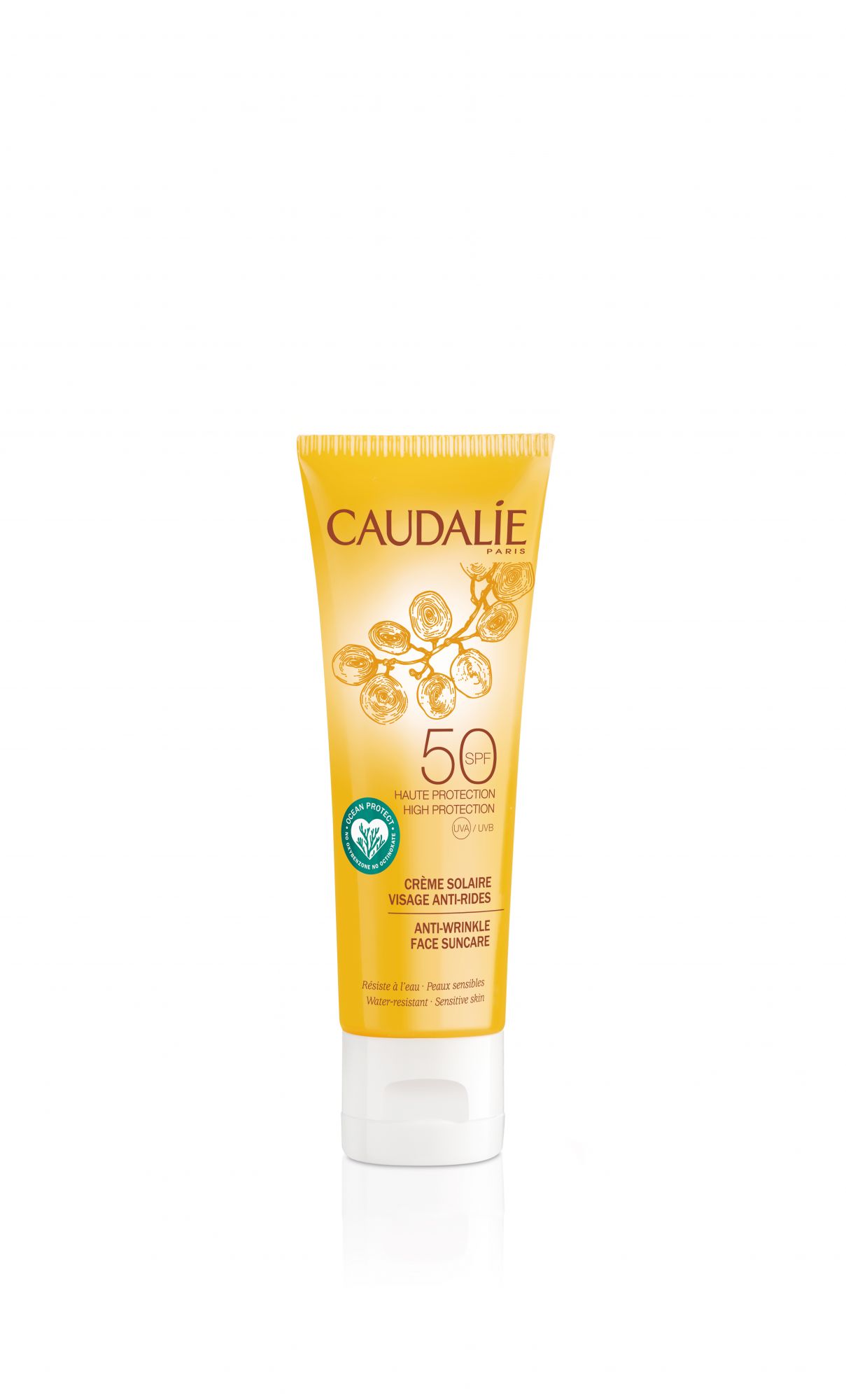 4.
REN Clean Screen Mineral SPF30, £30
Dispelling the notion that mineral shields are greasy, this zinc oxide formula uses rice starch to leave skin mattified.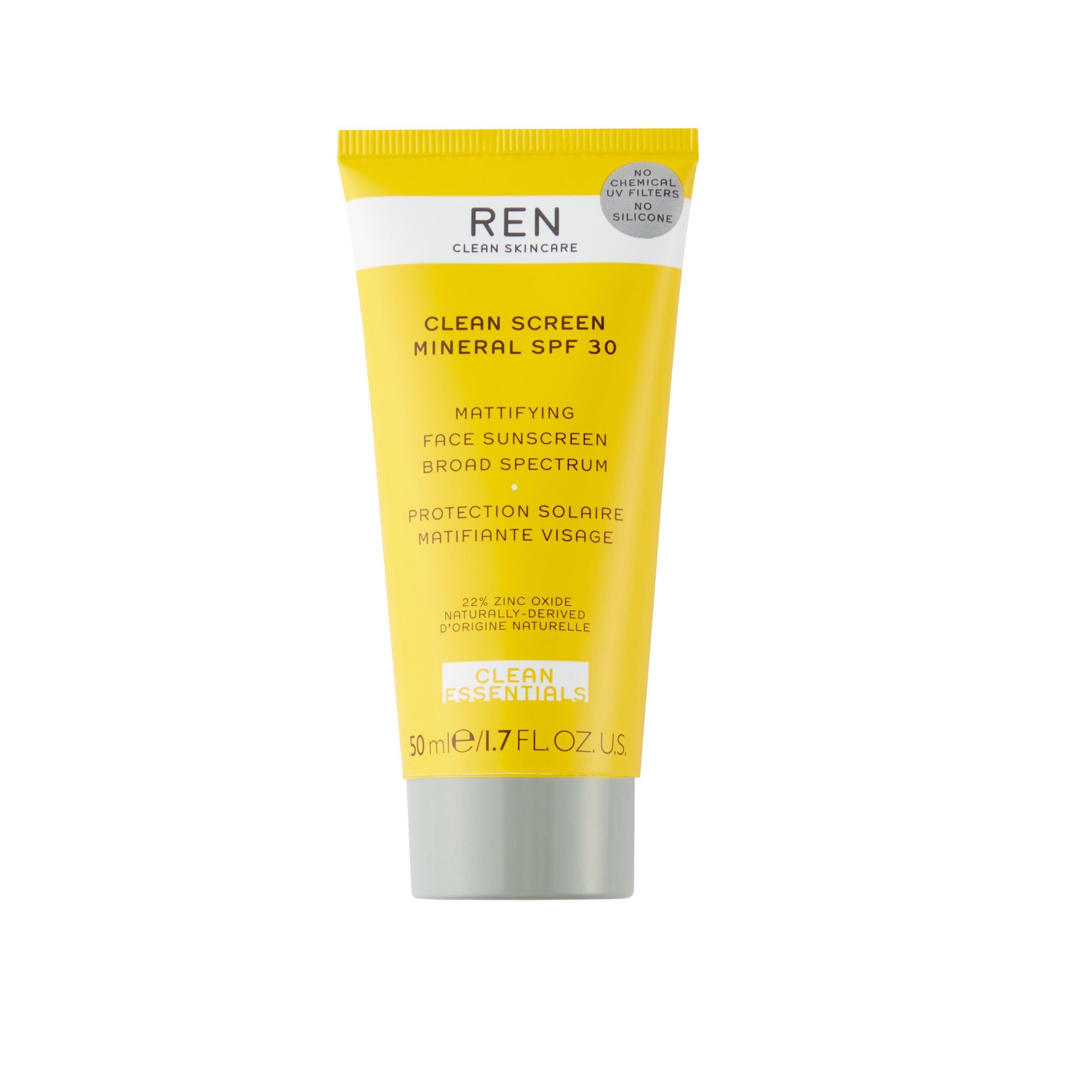 5.

Green People Scent Free Sun Lotion SPF30, £22.50
Free from silicones, emulsifiers and fragrances, this is ideal for fussy faces and has approval from The Marine Conservation Society.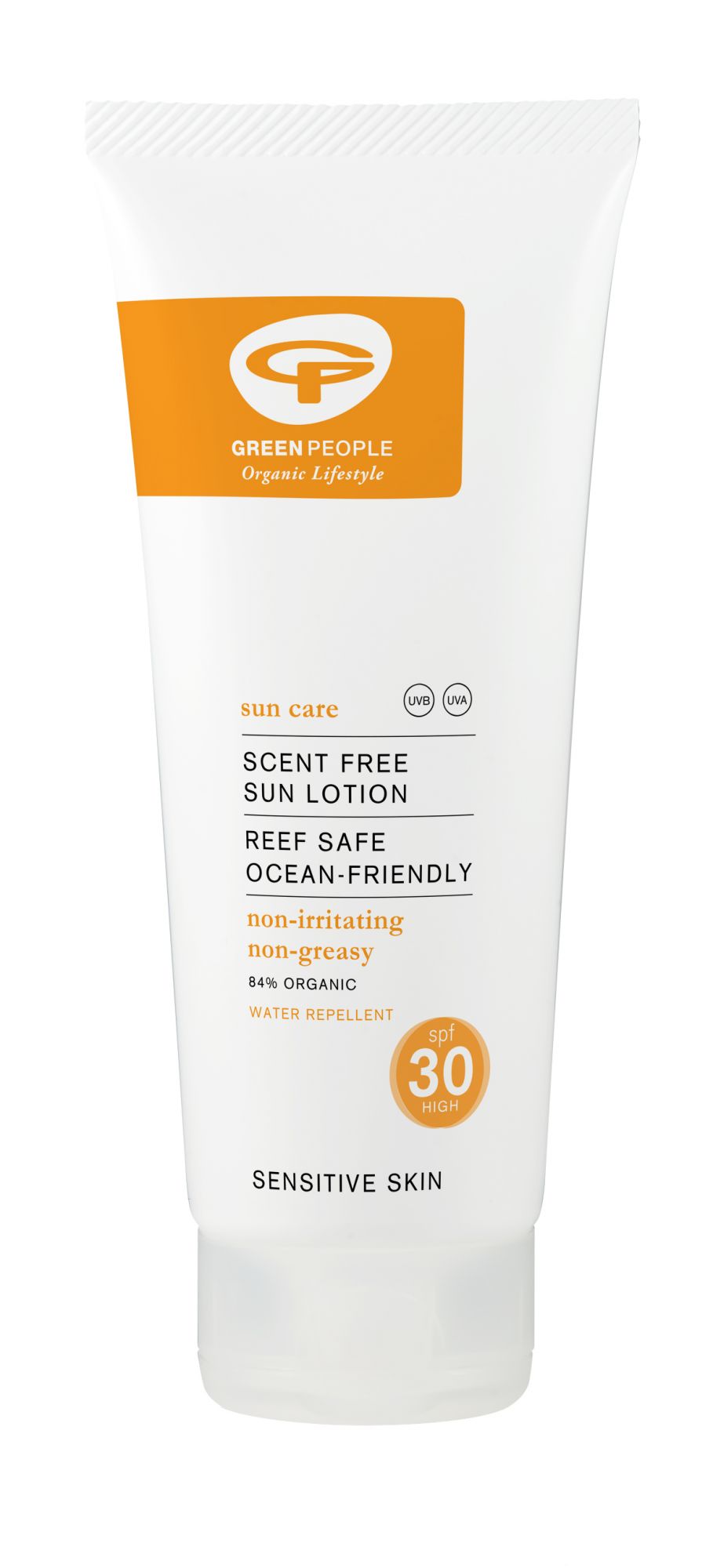 6. Ultrasun Face Tinted Anti-Pigmentation SPF50, £32
The brand has eliminated all coral-damaging culprits from its products. This lightweight fluid also helps fade the appearance of age spots.