From Transgender Talent to Skincare Success, our members have been very busy and we are thrilled to share their fabulous business ideas and success stories with you as a bit of inspiration...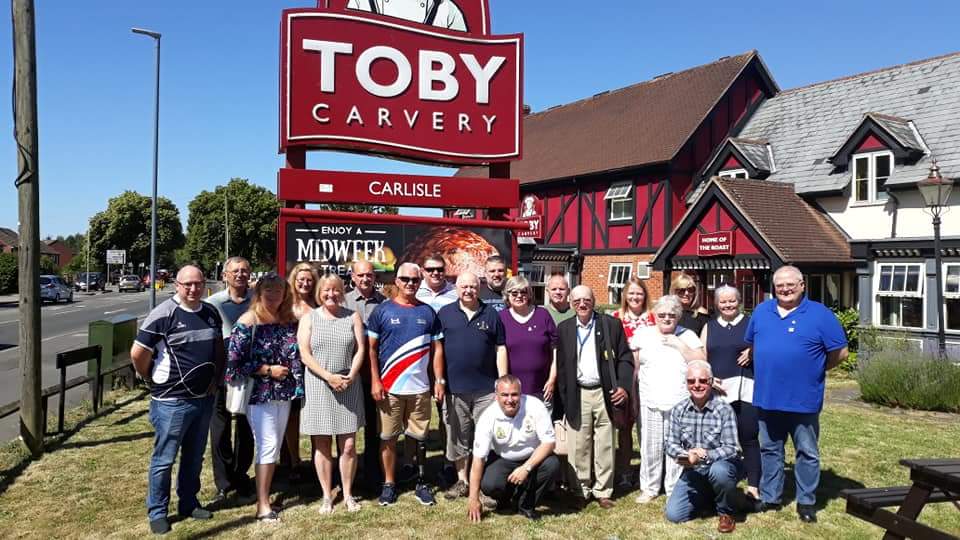 SUPER SERVICE
Al Docherty is an inspiration to his peers. Currently studying Level 2 Complementary Therapy at Carlisle College in Cumbria, he offers his services to Armed Forces Veterans in the Carlisle area with any medical problems completely free of charge. And even those without any issues get the benefit of a 50% price reduction along with staff of the emergency services. As an Armed Forces Veteran himself after serving in the army for ten years and struggling with PTSD he has found the course incredibly relaxing and beneficial and so wanted to pass the benefits on to others. Since last September he has given over 40 free treatments ranging from Swedish back massages, reflexology and full body Aromatherapy sessions. Plus for those that do pay for the treatment the money goes back into covering the cost of the free treatments. He's hoping that other salons, spas and practitioners will pick up on the initiative, we do too.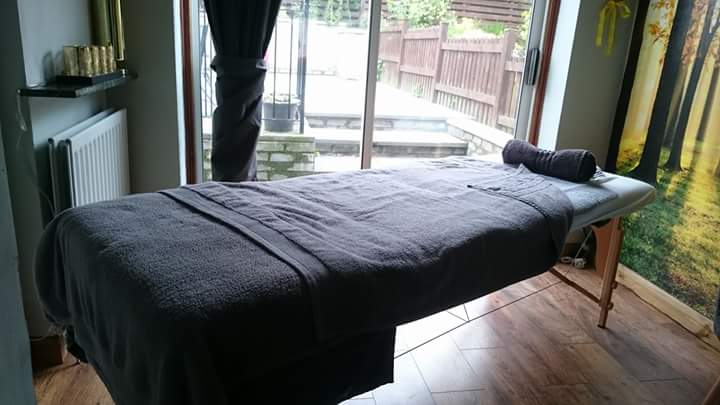 ON THE MOVE
Arja Duff used to be a customer service administrator but since founding Arja's Massage Therapy she offers customer service of a different kind. After staring at a computer screen for 16 years she decided she wanted a more fulfilling career and enrolled at the City of Glasgow college to study alternative therapies. Building her business while still working at her office job, her husband converted their sunroom into a massage space.
Since then Arja has had a baby, left the office job and after the baby had arrived secured a freelance position as a workplace massage therapist in Glasgow. She also now offers Pamper Parties and tailored pain relief treatments for sciatica, migraines, illiotibial band and S.I. joint massages both at home and as a mobile therapist.
Recently moving to Stirling, she is now restarting her business and looking forward to establishing a new client base and finding businesses who want to use massage as an incentive or wellbeing service for their staff. Citing her career change as the best thing she ever did, Arja feels super lucky to have a job that makes others feel so good.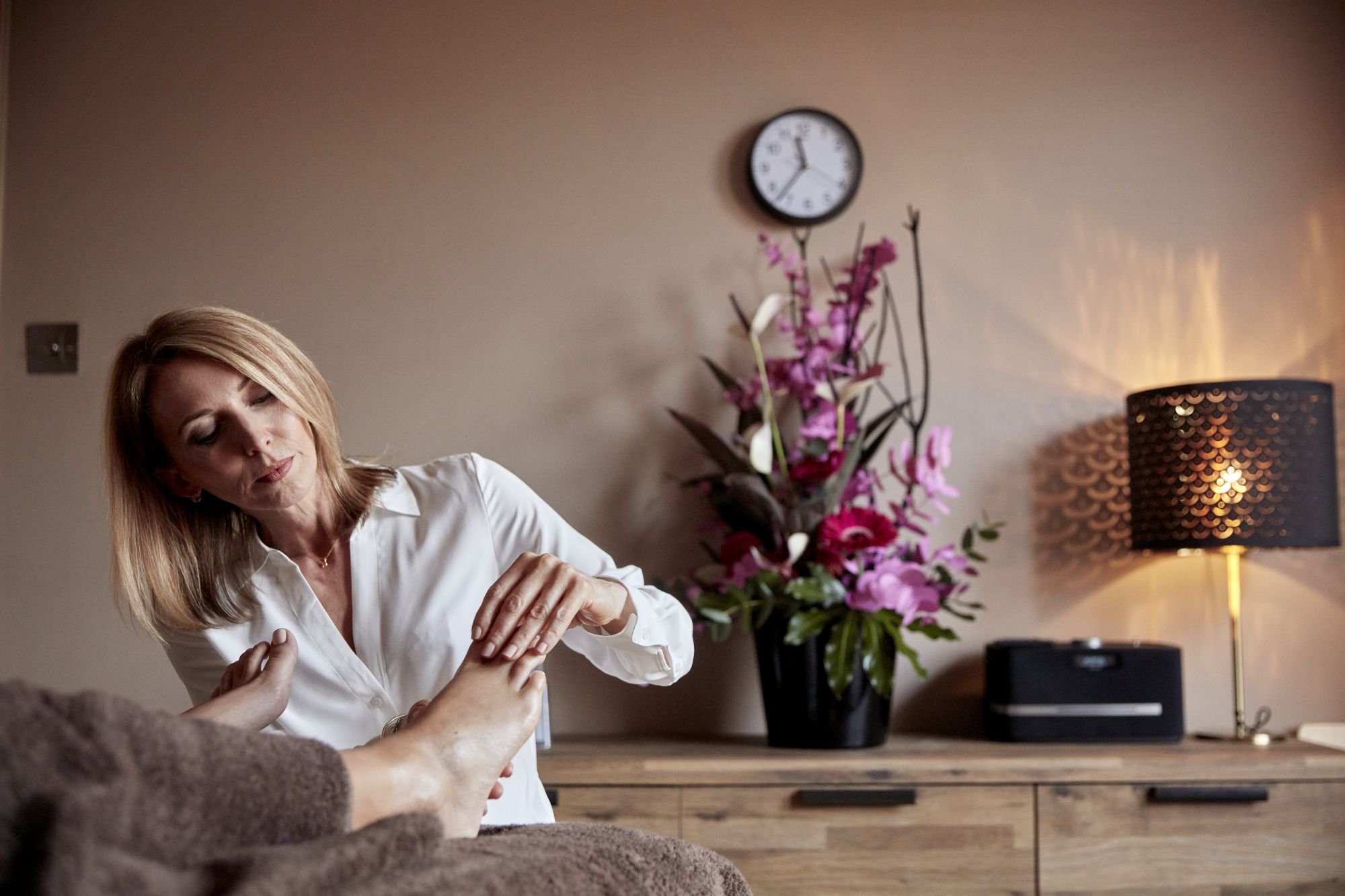 TOP TEN
This year sees Icon Beauty in Bristol turn 10 and what better and more impressive way to show off such a landmark then by adding an entire new floor to the salon. Completely renovating and redesigning the top floor, there is now a new hub of light and airy treatment rooms. Spacious and with a spa-like feel, clients can enjoy a variety of therapies such as massage, reflexology and the award-winning CACI treatments. The perfect place to escape from the busy Bristol high street!
SHEER DETERMINATION
When BABTAC Awards Advanced Aesthetician Finalist Sophia Wyatt was 16 she was struck with a rare strain of Meningitis Septicaemia that attacked her body to the extreme and to save her life she had to have both of her legs and most of her fingers on her right hand amputated. While recovering in hospital, she noticed a glamorous lady taking weekly trips to the burns unit and when she delved further she found out she was a make-up artist in TV and film who volunteered for a charity and came to show patients camouflage techniques when she had time between visits.
That was it, Sophia was inspired and enrolled onto a Beauty Therapy course before training in media make-up and then Special Effects. Ignoring comments about her missing fingers and rarely revealing to people she had artificial legs she spent 20 years working with both blockbuster stars such as Kiera Knightly and James McAvoy but also brides and 'everday' folk. However she always had an affinity to helping those suffering from illness, injury or with low self-esteem.
Two years ago, Sophia had a stillborn daughter but again, she turned the heartbreak on its head and established the Kicks Count charity. She also decided to train in microblading and focused her skills on helping those who had suffered trauma or faced disabilities to grow. She's also qualified in Permanent make-up so she can work with scars and skin conditions and is now training in medical tattooing so she can help those with Alopecia, Cleft Pallet scaring and cancer treatment recovery such as Areola reconstruction tattooing.
As well as her starting her own charity, Sophia also volunteers for Look Good Feel Better and next on her list is to train with Changing Faces so she can offer a course in Camouflage Make-up. Taking her full circle back to where she was first inspired by the woman on the burns unit, now it's Sophia's incredible journey that we think will inspire others the world over. Humbling and heroic.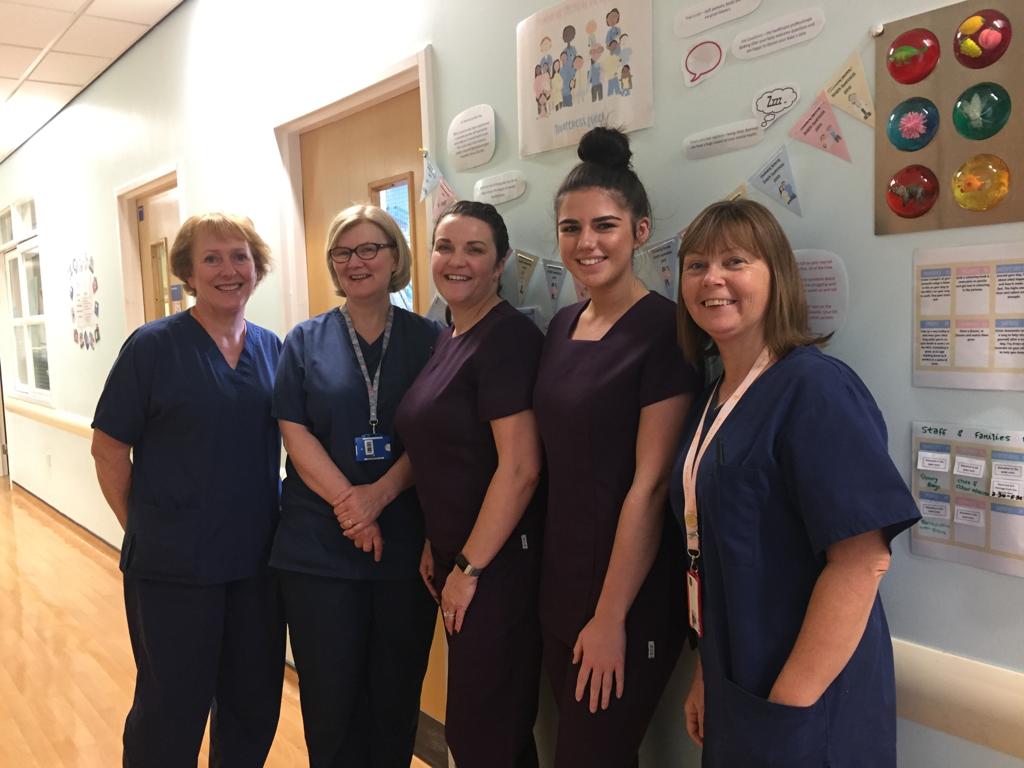 MAGIC MOMENTS
After carrying out complimentary treatments at the Neonatal Unit in Ormskirk hospital, Lancashire as part of Neonatal Mental Health Awareness Week, the team at Lavender Cover Beauty Salon are now a more permanent addition. Offering staff and devoted parents the chance to sit down and relax while they received foot, leg, hand and arm massages or mini manicures, it was such a success from both sides that the therapists will now be returning for monthly visits.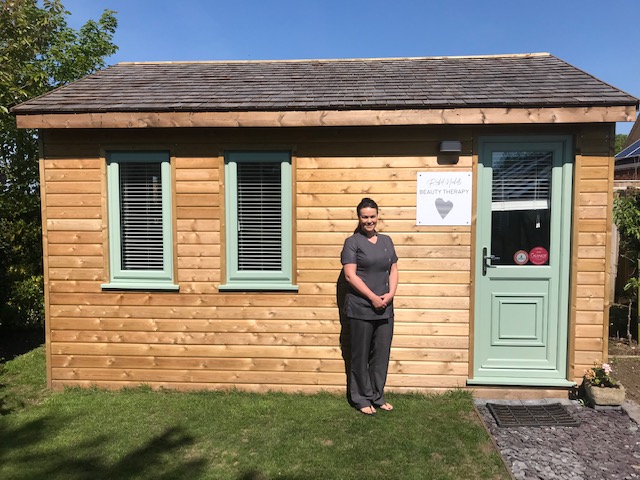 NON-STOP
Rachel Nicholls has been a member of BABTAC for over 20 years and is still as passionate about the beauty industry as when she achieved her qualifications. Over the years she's been a beauty therapy teacher, a salon owner, an in-house spa therapist and is always on the look out for learning opportunities. Whether it's attending beauty exhibitions and shows to keep up to date with the ever evolving industry or being inspired by Vitality's features (last issue's wedding scoop prompted Rachel to do a wedding feature on her social media business page), she ensures she arms herself with as much information as she can to ensure her clients get a first rate service.
Now working out of a purpose built log cabin at her house that overlooks the fields, her clients not only get to experience her treatments in a secluded space but to the soundtrack of birds singing in the distance. Recently adding Cancer Wellness to her portfolio, she is now also able to give clients treatments during their rehabilitation.
With no signs of her burning ambition wavering, she urges everyone in the industry to keep on learning and that with hard work and determination you'll get the most enjoyable and rewarding career possible. We second that Rachel and hope this issue inspires you just like the last!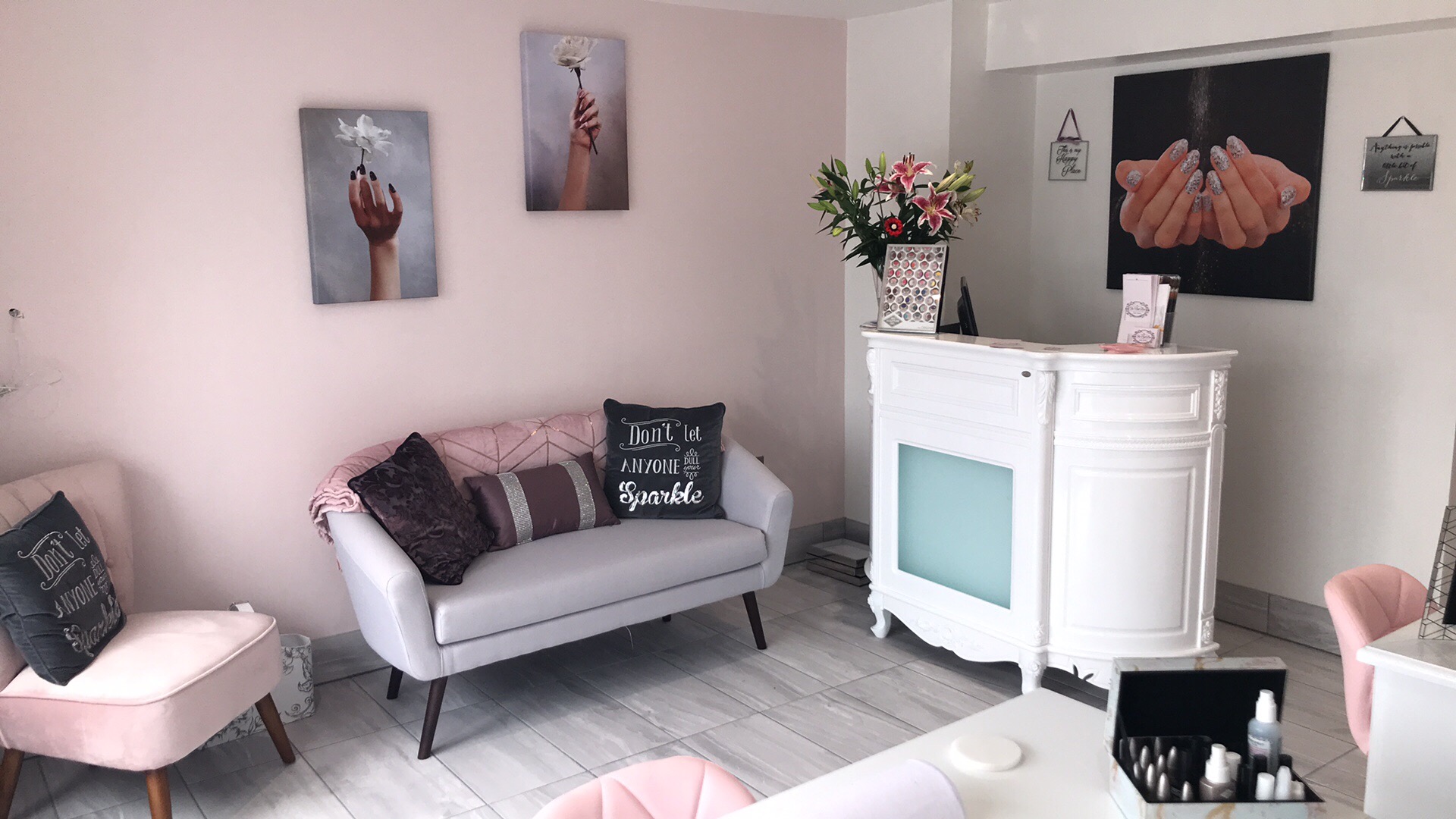 FROM SECOND TO FIRST
The past six months has seen Lisa Miller and her husband squirrel away on converting a run down second hand shop into Kessington in Suffolk's first ever beauty salon – The Nail Bar and Beauty Room.
Offering a full menu of beauty treatments, while Lisa has a huge passion for nails and specialises in Bio Sculpture, CJP acrylics and Ink London gels, she has also employed five other therapists (including her daughter who is training to be an MUA) to ensure every client's need is met. From having no salon in their village, locals can now book in for treatments from top to toe. Lashes, henna brows, microdermabrasion, Bemer therapy, raindrop therapy, massages, tinting and waxing – they'll be the most well-groomed women (and men) in the neighbourhood!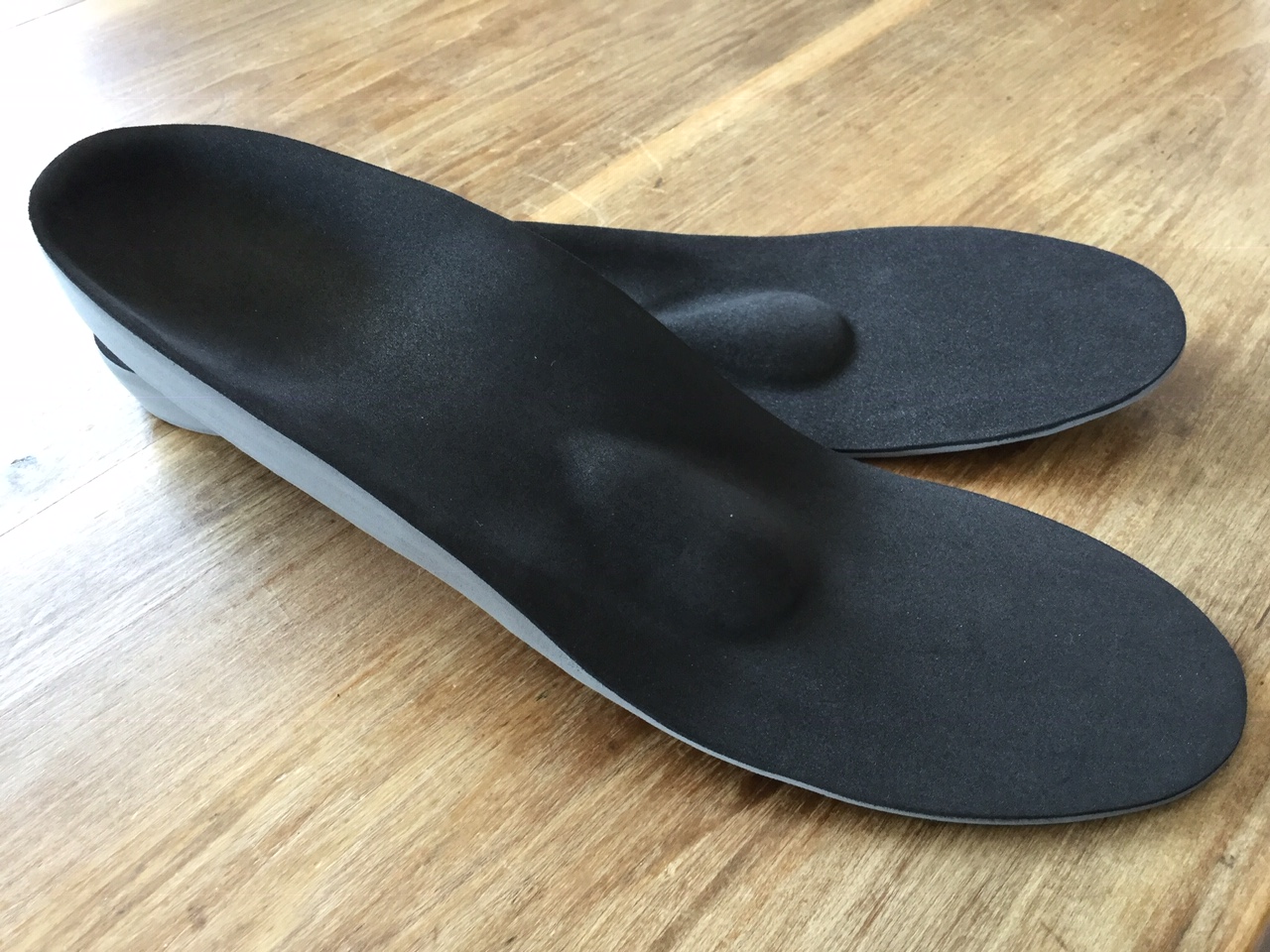 BEST FOOT FORWARD
Twenty years after working as massage therapist in London and Tunbridge Wells and running her own practice, Jacqui Brasher had a Eureka moment when she discovered biochanics and orthotics. Assessing the feet and gait in relation to the rest of the body to help ascertain the full picture and therefore the best treatment, she uses special technology along with her astutely trained eye to analyse everything from posture to pressure through the feet. Prescribing light stretches, massage and professionally selected orthotics in some cases, she's successfully treated knee, hip, shoulder and back pain, Achilles and post tibia tendonitis, heel pain, ankle pain, ball of foot pain, plantar fasciitis, swelling of feet/ankles, corn and bunion discomfort and stability issues. Impressive!
Continuing her training and development with The North London College of Sports Massage and The College of Foot Health Practitioners in Birmingham studying Biomechanics, Biotensegrity and Orthotics, Jacqui has now been practicing in Cornwall since 2006 after leaving London behind. With her treatments tailored to each individual, the really bespoke bit happens when patients need specific orthotics. Created using state of the art scanners so they can be perfectly contoured to each foot, patients can guarantee no-one else will have a pair like them. Beat that adidas!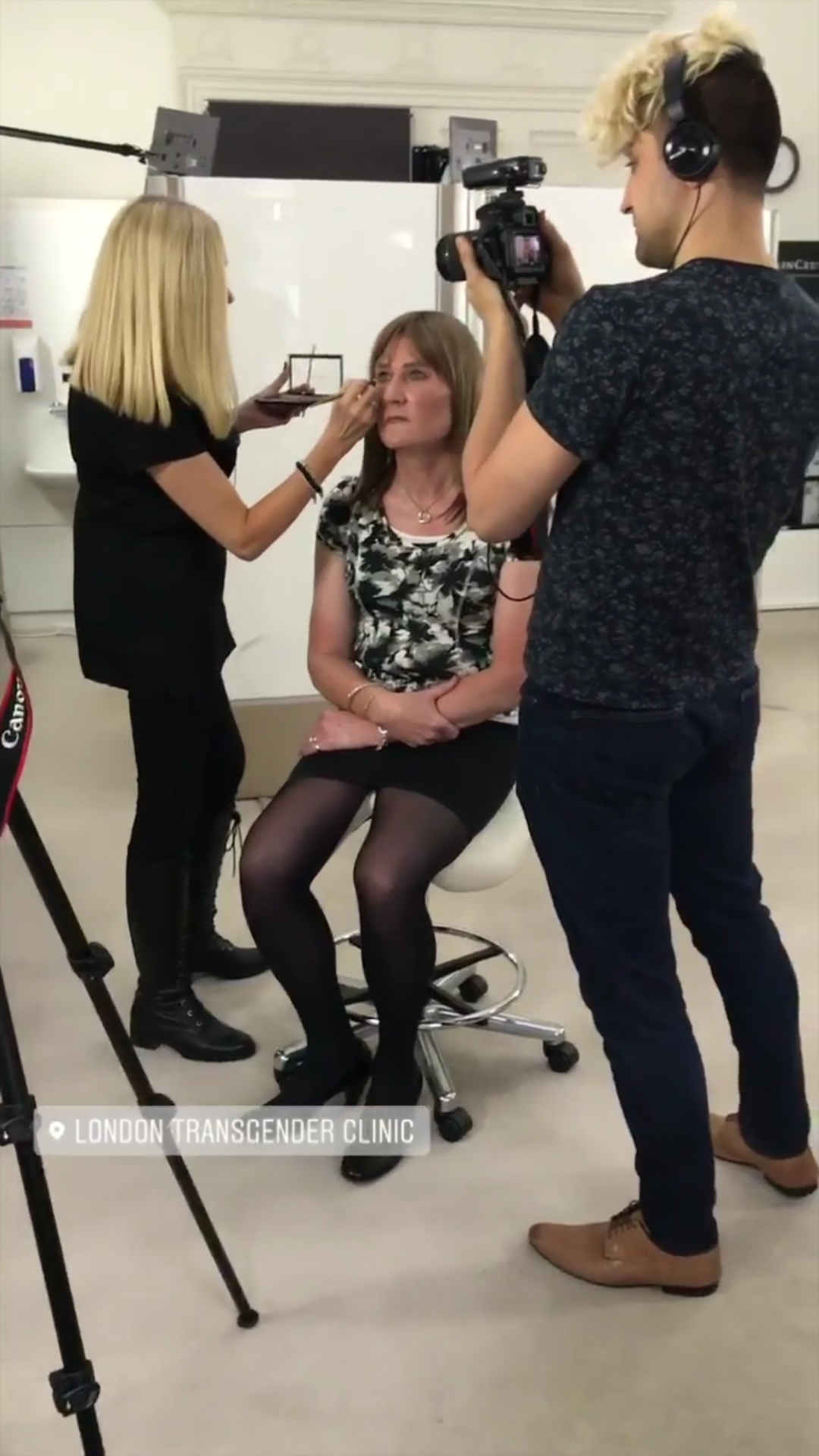 TRANSGENDER TALENT
Another new business that only launched last year but that has seen huge success already, so much so they're gaining national press is Make Me A Woman - a make-up and styling service for transgender women. Started by Louise Jarvis and Megan Brennan, it was a change of career for the both of them – Louise had worked for the NHS for the last 19 years and Megan had been a bond trader. However Megan came up with the idea as it was a service she needed but couldn't find when she came out as transgender in her 50s.
Getting to work Louise retrained as a make-up artist and did a further course in male to female make-up. They then approached the London Transgender Clinic and pitched the idea of providing make-up and styling in house. A "one stop shop", it was the perfect partnership as while Make Me A Woman provide the make-up for transgender services (including lessons), the clinic offers help via an etiquette consultant and a voice coach.
The duo's hard work didn't go unnoticed and were recently approached by Jessica Blackler of Jecca Blac Make-up who asked them to collaborate with her on new gender neutral make-up range which features their hero product – beard cover-up.
Recently interviewed and filmed by Gay Star News and Pink News, as well as being featured on the BBC, Make Me A Woman has a clear aim to assist transgender women with the final piece of their jigsaw to becoming a fully-fledged female. They also provide ongoing support and advice so their clients get that burst of joy every time they look in the mirror.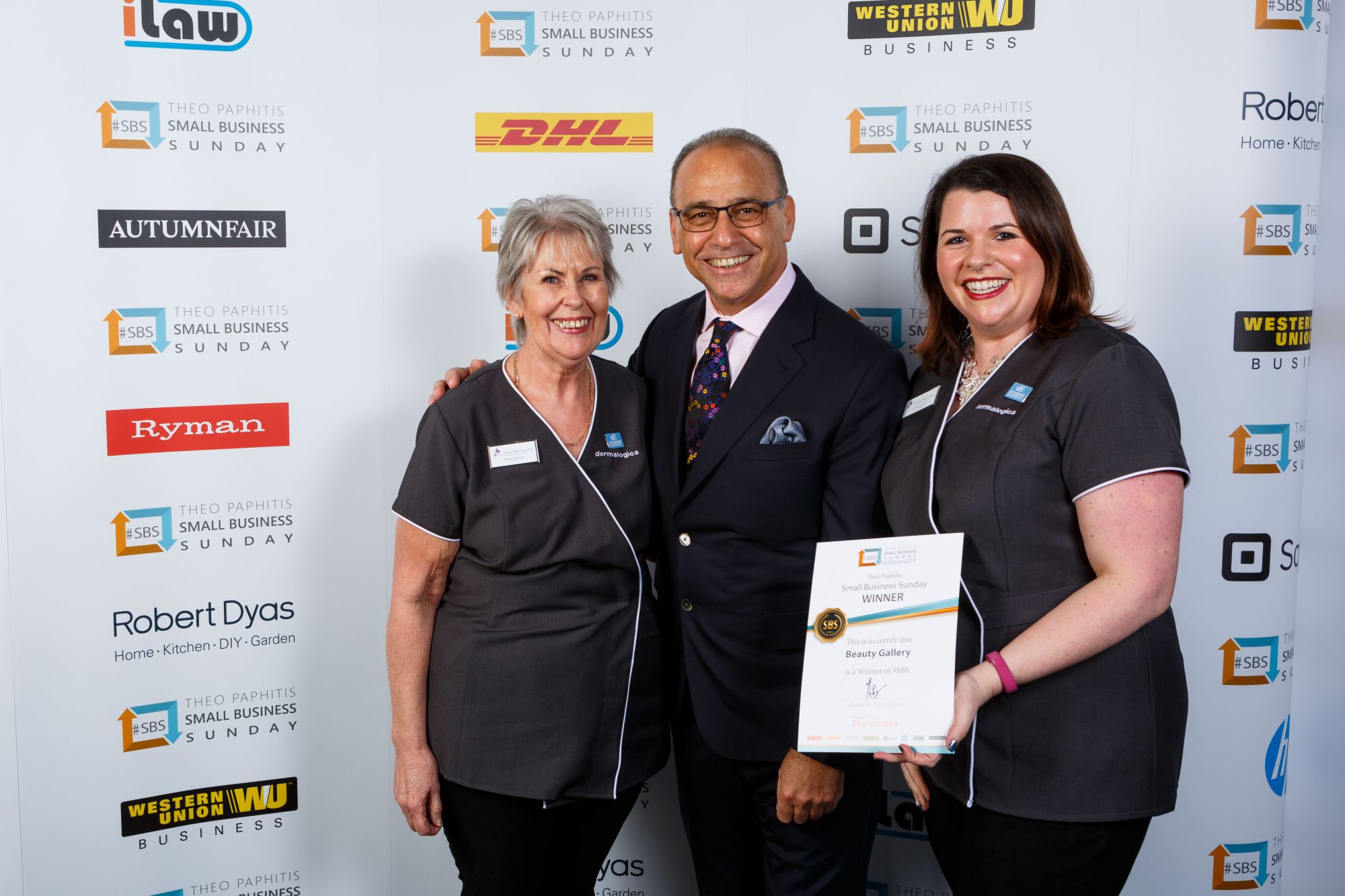 SKINCARE SUCCESS
It was celebrations all round this spring for the Beauty Gallery in Suffolk after receiving recognition from Dermalogica as a Derm Circle salon. A status that salon manager, Victoria Strudwick had wanted to reach for some time, it was even more special because this is the 25th year that her mum, Mandy Painting has been stocking Dermalogica. Growing from a home-based business to a buzzing beauty salon, Mandy chose the brand as her go-to professional skincare range and she's loved the results ever since.
With the salon well established for 18 years and Victoria joining as manager in October when they moved to a larger premises, as well as being recognised as a Derm Circle salon, they also scooped local and national business awards and caught the eye of Dragon's Den investor, Theo Paphitis. Retweeting the salon as part of his #SBS weekly small business Sunday Twitter competition, they even met up in person in February when he was giving a talk to the new #SBS winners. Proof that you don't have to be in the big smoke to get heard or your achievements seen, we hope to see more rural headlines hitting the headlines.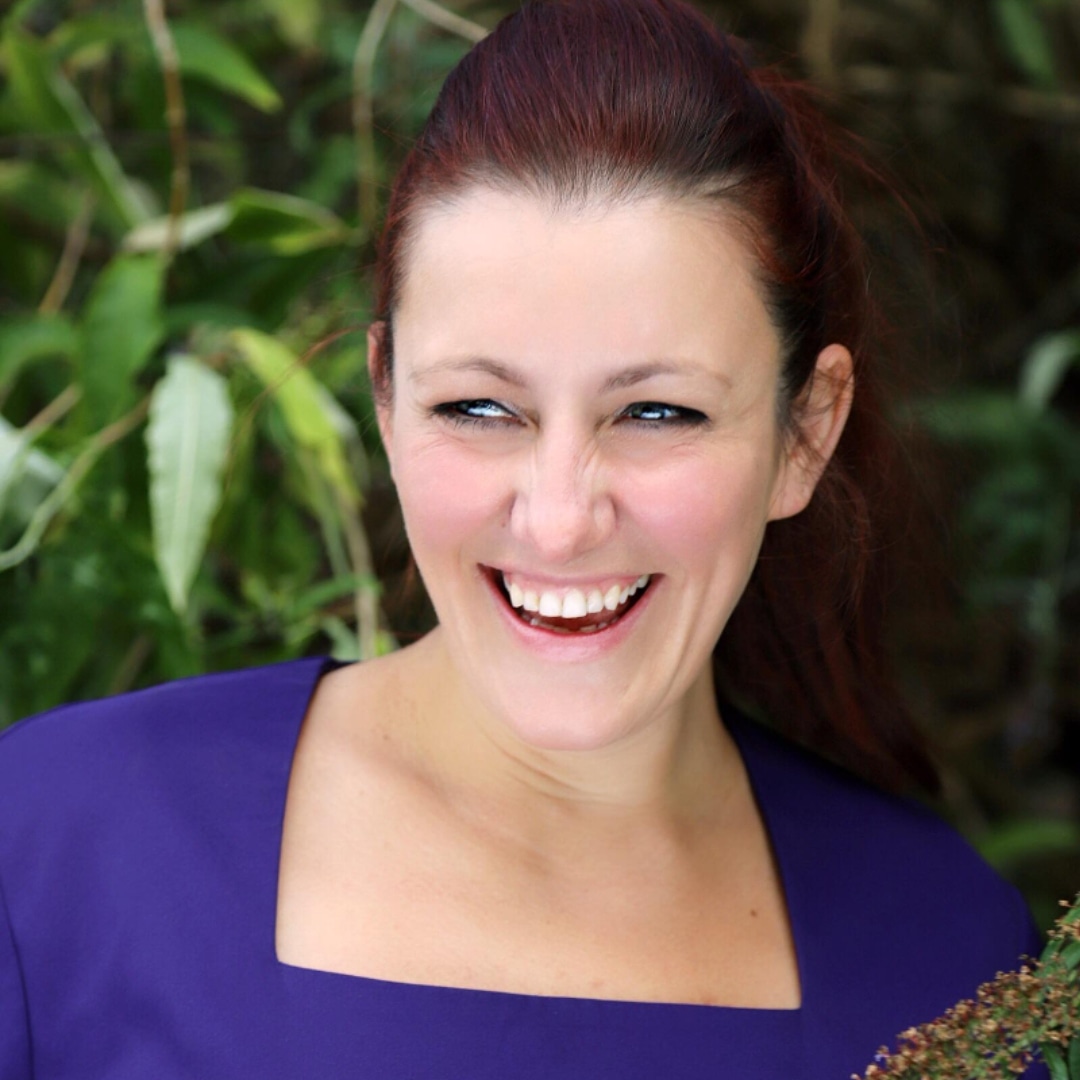 LIGHT SHOW
Priding themselves on being ahead of the time, Emma Simpson opened Laser Couture in January 2018 after spending time in Australia and seeing that the lasers they used were far more advanced than the UK's offerings. Suffering with hirsuitism and scars from chicken pox she was excited to find something that really worked and could also treat blonde hair and burns victims. Working with all sorts of lasers for the last six years, it's not just the machines that have got Emma excited recently. 18 months since Laser Couture opened in Winchester and she has a lot to write home about.
Recently adding to the team, the latest member, Ria, is also an Australian edition with an extensive knowledge of managing systematic diseases, diabetes, auto-immunity, musculoskeletal conditions and podiatry. There's also been a refresh - using the brand's signature purple there are now two private laser treatment rooms, a reception and an office.
On the menu there are new treatments such as non-ablative fraxel lasers and as well as us shouting about all their latest news, they are too thanks to their regularly updated and buzzing new Instagram feed. Putting more content out on the benefits, science and origins of the laser and showcasing their work alongside the NHS, it's no wonder they're storming the laser scene in Winchester!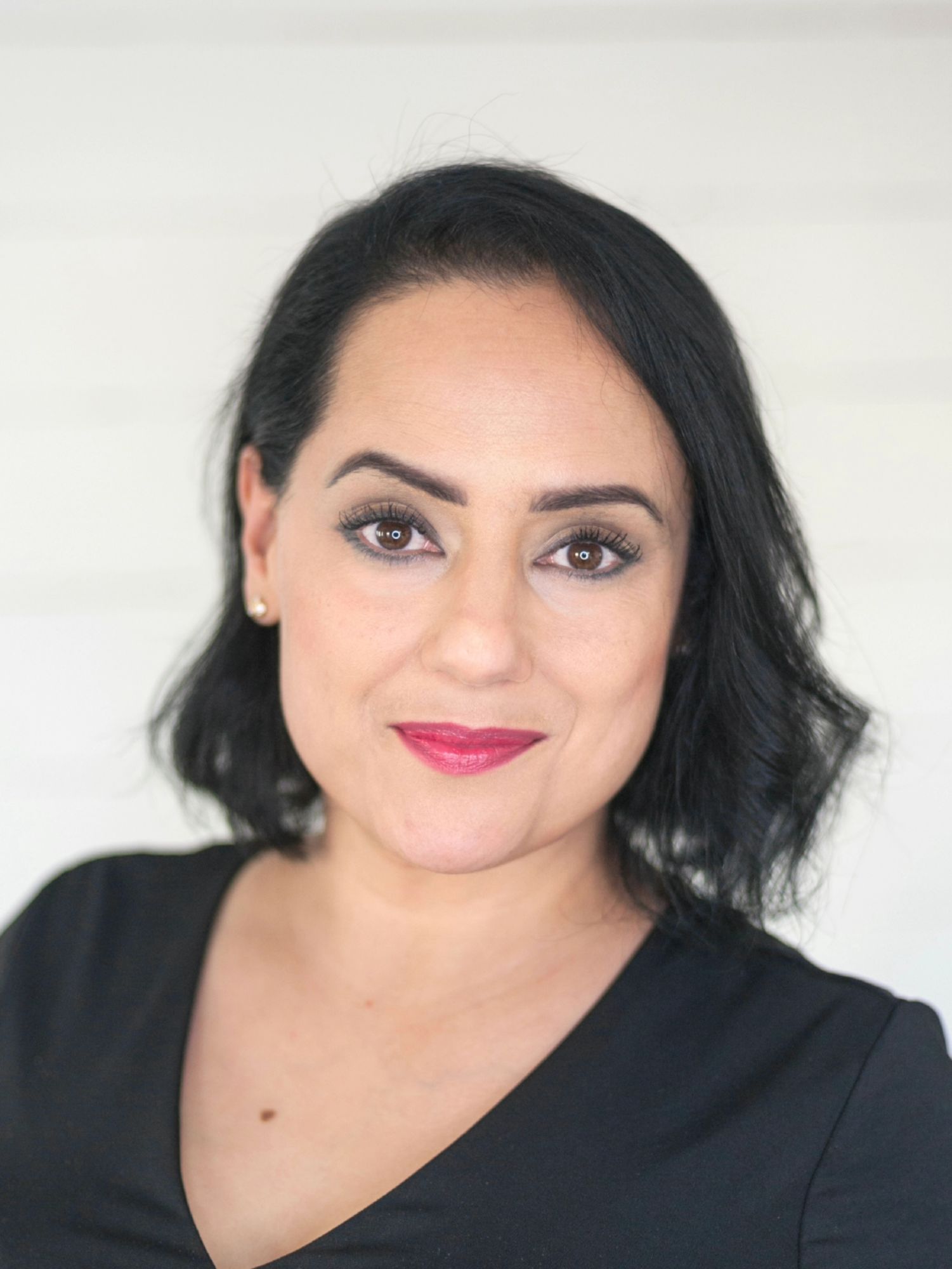 DOUBLE WHAMMY
A big congratulations to Pamela Moss who has recently scooped not one, but two prestigious industry awards. Winning Facialist and Skincare Expert of the Year at the 2019 Health, Beauty & Wellness Awards followed by a Highly Commended prize in the Aesthetic Clinic of the Year category at the English Hair and Beauty Awards, both accolades are only given out to those who can prove they meet the needs of their clientele via treatments, products and services. And the best way to find out if you're hitting those targets? To win an award after being nominated by your clients!
With over 15 years experience in skincare and aesthetics, Pam's number one aim has always been to set a new standard of excellence. "My vision was to create luxurious yet results-driven skin treatments that combine tried and tested beauty methods with the latest in non-surgical technology. I am just so delighted to have my success recognised on a national level via these awards," says Pam. We hope to have as many happy winners from the BABTAC awards in September.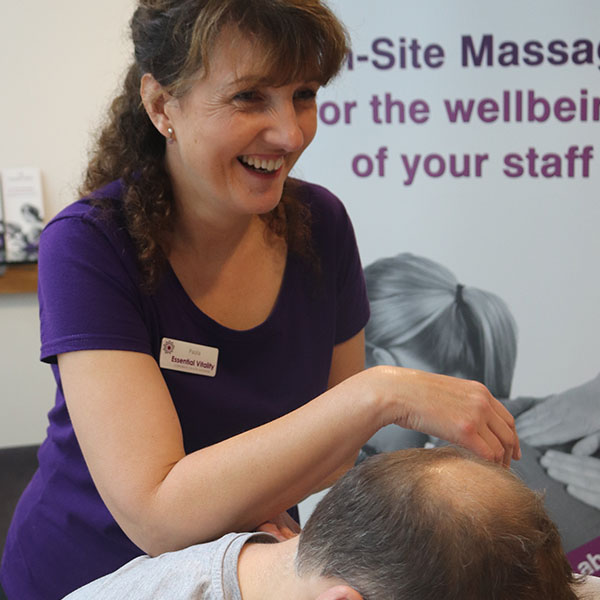 PASS IT ON
Wellness in the workplace might be a hot topic in 2019 but Paola Saunders has been tapping into it since 2007 when she qualified in Seated Acupressure Massage and set up her Corporate On-Site Massage Service as an extension of her beauty therapy business, Essential Vitality. Completely different from simply adapting Swedish or couch massage to a chair, Paola trained at The Academy of On-Site Massage and took Touch Pro courses to learn the series of acupressure techniques that are performed in sequence. Working on specific acupressure points and meridians on the back, arms, neck and shoulders to promote general wellbeing, the treatment finishes with stretches and percussion to re-energise.
As part of the customer care, each client leaves armed with individual wellbeing advice. Plus, Paola is now a qualified Display Screen Equipment (DSE) Assessor so she can advise those who spend hours hunched over their desks and hovering over a keyboard. It also gives her an edge on the competition – which, with the growing focus on health and wellbeing at work is on the rise. Luckily with her extra training, qualifications and personal touch, no-one else stands a chance at getting their hands on her business' dedicated clientele. Especially now employees have convinced bosses to have regular 'massage' days. Happy faces all round.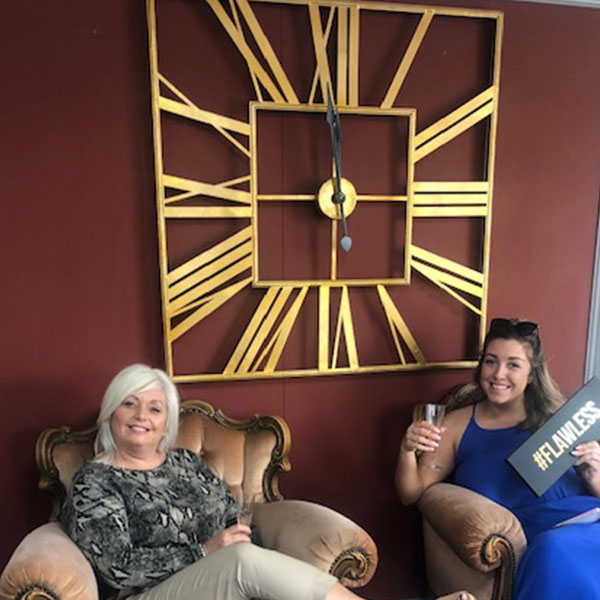 IN A SAFE PLACE
What do you do with the vault when you take over a former bank to transform it into your beauty salon? Turn it into the tanning area of course. That's what Jo Wrightson has done with her new salon in Featherstone Pontefract. With four treatment rooms plus a mani and pedi treatment area and a dedicated reception space, there's also a new name above the door – Bella Beauty Treatment Rooms. Bringing fresh new life to her beauty offerings, it's a far cry from her previous job as a full time lecturer at Bradford College. Qualifying in 1999, she continued to work to an advanced level achieving her foundation degree in advanced beauty practices whilst she was still teaching full time. Developing her skills with additional training and courses so she can offer up to date treatments at affordable prices, while her first salon was a one-room set-up, the new site will be able to accommodate new and existing clients simultaneously. A stellar investment for an old bank!