Daily at-home options, new formulations and zero downtime - we 'unpeel' what possibilities adding these acids onto your menu could have for you and your clients…
Face peels have the potential to scare clients away with visions of Samantha from Sex and the City's red raw skin enough to put anyone off. Luckily these days it's extremely rare for such a snake-like shedding to occur (unless that's the desired outcome). In fact, peels are becoming so user-friendly that most skin types and tones can indulge in some sort of stripping, especially from superficial peels that work on the top levels of the dermis.
"Providing the practitioner understands the difference between the Fitzpatrick skin types and is competent treating skin of colour there is no reason why ethnicities should be contra-indicated for peels," explains Andy Millward, advanced skin facialist. Of course this does vary on the type of peel - AHAs, BHAs and PHAs are far less aggressive than deep peels with phenol or TCAs. But before we delve into the alphabet of peels, it's important to understand why these facial treatments are back in favour.
Dr Sophie Shotter, award-winning aesthetic doctor believes it's because that "with little to no downtime you can achieve healthier, more even-toned skin with a real glow." In terms of cell rejuvenation, they can also be a better option than scrubs or microdermabrasion that have the potential to create tiny tears on the skin. "Scrubs are good for a double cleanse but not exfoliation because they upset the skin," explains Paula Begoun, skincare authority and founder of Paula's Choice. "New research on BHAs shows they're multi-functional and act as an exfoliant; are anti-inflammatory because they're related to aspirin and are hydrating because of the way they restructure the skin. It means that when the layers come off you get a more unified, even barrier and a healthier surface of skin."
But the biggest win of all…versatility. From acne to photo ageing, pigmentation to scarring, fine lines to dullness, peels can help improve and heal a multitude of complexion concerns. No wonder everyone wants in.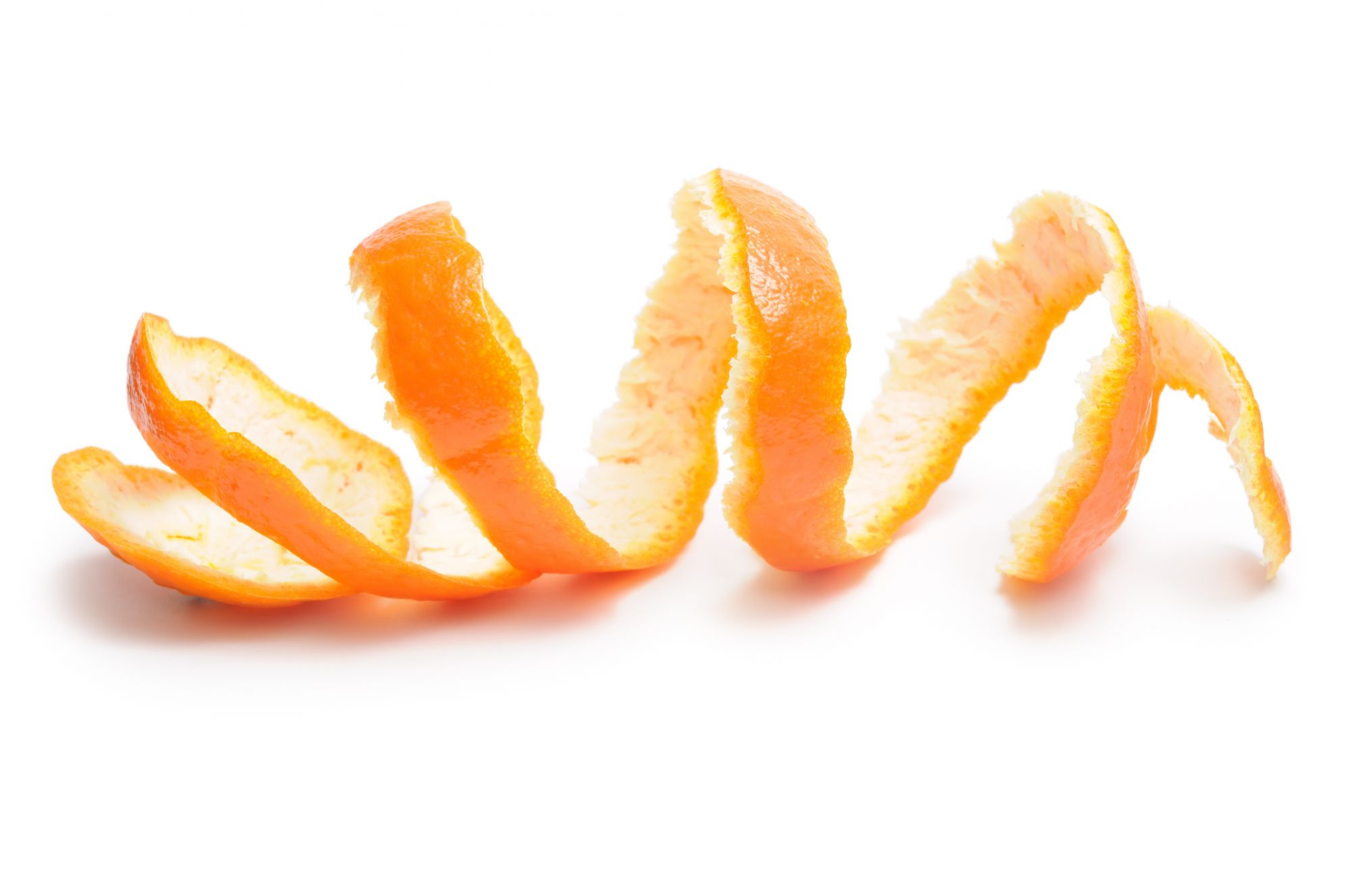 HOW DO PEELS WORK?
Like many aesthetic procedures, peels temporarily wound the skin to spur on the healing process and prompt the cells to regenerate. This can be done at various levels and intensities and is why it's important to be trained correctly. "Beauty therapists will be able to administer superficial peels which work above the basement membrane but nurses and doctors can work within the papillary dermis using TCA and blended phenol formulations," continues Dr Shotter. "Only doctors with specific training can work within the reticular dermis with TCA because at this level there are significant risks if the peel is not performed correctly."
Hyperpigmentation and chronic inflammation in the first instance, although phenol itself can have life-threatening complications if incorrectly administered as it can cause cardiac toxicity. It's also why it's reserved for certain clients such as those with severely photodamaged skin.
Many peels also come in varying concentrations and it's the responsibility of whoever is administering it to blend or tailor the peel to suit the client's skin type. You also need to learn how to manage and counsel patients, especially if the process will have more downtime. "As a minimum you should have a facials level 3 qualification and have undergone additional chemical peel training," says Andy. "I completed my Level 4 Diploma in 2017 and strongly believe it gave me a greater insight and level of knowledge compared to brand training alone."
An extended knowledge is extremely advantageous when prescribing the right kind of peel and how long the course of peels should be. Manufacturer's guidelines are there for a reason so don't ignore them, especially as some in-clinic peels are designed to be used once a week, others once a month. And stick to your guns. Clients might push for more regular appointments, especially when they're used to seeing 'daily peeling' products on the shelves but with these high intensity treatments, it's when those adverse side effects could occur. "You can overpeel," warns Dr Dendy Engelman, dermatologist and consultant to Elizabeth Arden who has a clinic in New York. "I have so many clients who come in to my clinic and need help restoring their skin because they either want to be red, squeaky and peely or they're using retinols and adding in a peel and a microneedling treatment without allowing the cell turnover to occur. They're overdoing everything."
WHAT'S THE LATEST AND GREATEST?
Done right and the possibilities of peels are endless – especially with today's advances. Intelligent delivery systems and formulas that add in active ingredients such as Vitamin A and antioxidants to boost the skin benefits are becoming commonplace. Green Peel, a medically developed peeling method that uses 100% natural active ingredients has been leading the way. Unlike chemical peeling, the herbs have the same pH as the skin so no stripping occurs. Offering a menu of five strengths, while the classic peel will cause shedding, the Green Peel Freshen Up provides a gentle exfoliation and is suitable for pigmentation disorders, tired and dull complexions and anyone with sensitivities. The nutrients from herbs such as aloe vera and spirulina also mean that the skin barrier quickly becomes stronger and more resilient.
Interestingly Andy Millward's most popular peel doesn't contain any acids either. "It's a Vitamin A skin infusion of Retinol and Vitamin C with enzymes that's known as a 'metabolic peel'. It can still cause a micro-peeling on the surface but as a result of Vitamin A stimulation and increased cell regenerations." He also flags the new generation of peels that are incorporating peptides to instruct the skin to speed up cell turnover for a gentler, less aggressive approach to exfoliation.
Carlton Professional has also launched a new paired-back peel that places as much importance on the after-products as the acids themselves. Called the OLOS Glyco Program, GDL, Malic, Lactic, Glycolic and AHAs all feature but the low pH of the peel along with the intensive antioxidant gauze and nourishing sugar mask that follow means that skin is revitalised, rejuvenated and in no way vulnerable.
That's not to say hardcore peel fans won't be satisfied and Dr Sophie Shotter is currently trailing a buffered TCA peel. "It's exciting because it delivers TCA to the papillary dermis whist protecting the epidermis. The result is the efficacy of a medium depth peel but without the downtime," she explains.
There's also the new trend of tagging peels onto other treatments such as microneedling or oxygen facials to enhance the efficacy. For example at Therapie Clinic in London, their Hydrafacial treatment mixes lymphatic drainage, deep cleansing, exfoliation, acid peel, extraction and hydration.
Lastly, expect to see bespoke peels on the rise. AlumierMD practitioners vary the peels depending on each area of the face. Whether it's layering peel solutions, using lighter peels or swapping peels for moisture masks or specialised serums on certain areas of the face, this hyper-customisation guarantees the skin is never compromised and the clients always receive the best results. Medik8's new 'mono peels' launching this October follow a similar premise. Containing one type of acid (glycolic, lactic or mandelic) in varying concentrations, as well as customisation, the peels also boast Time Release Technology and Arginine – a naturally occurring amino acid that slows down the penetration of acids allowing for a more comfortable experience (ie less tingling and pin prick sensations).

Herbivore Bakuchiol Retinol Alternative Smoothing Serum, £45
Suitable for sensitive skin and even pregnant ladies, PHAs smooth skin and tackle pigmentation while Bakuchiol (a natural, non-irritating retinol) increases cell turnover.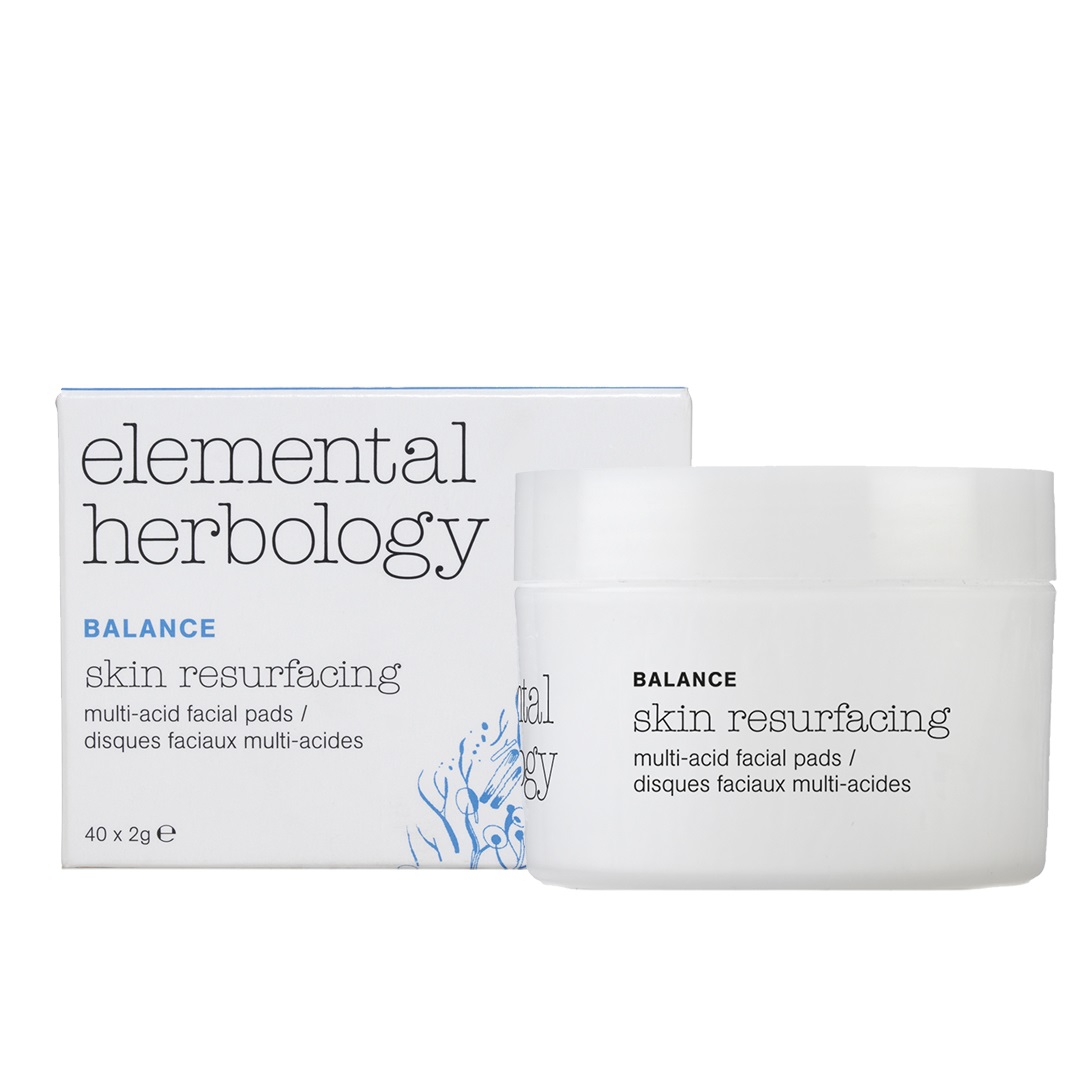 Elemental Herbology Skin Resurfacing Multi-Acid Facial Pads
, £30
To be whisked across the face after cleansing, AHAs and peptides ensure exfoliation goes hand in hand with antioxidants and anti-inflammatory ingredients.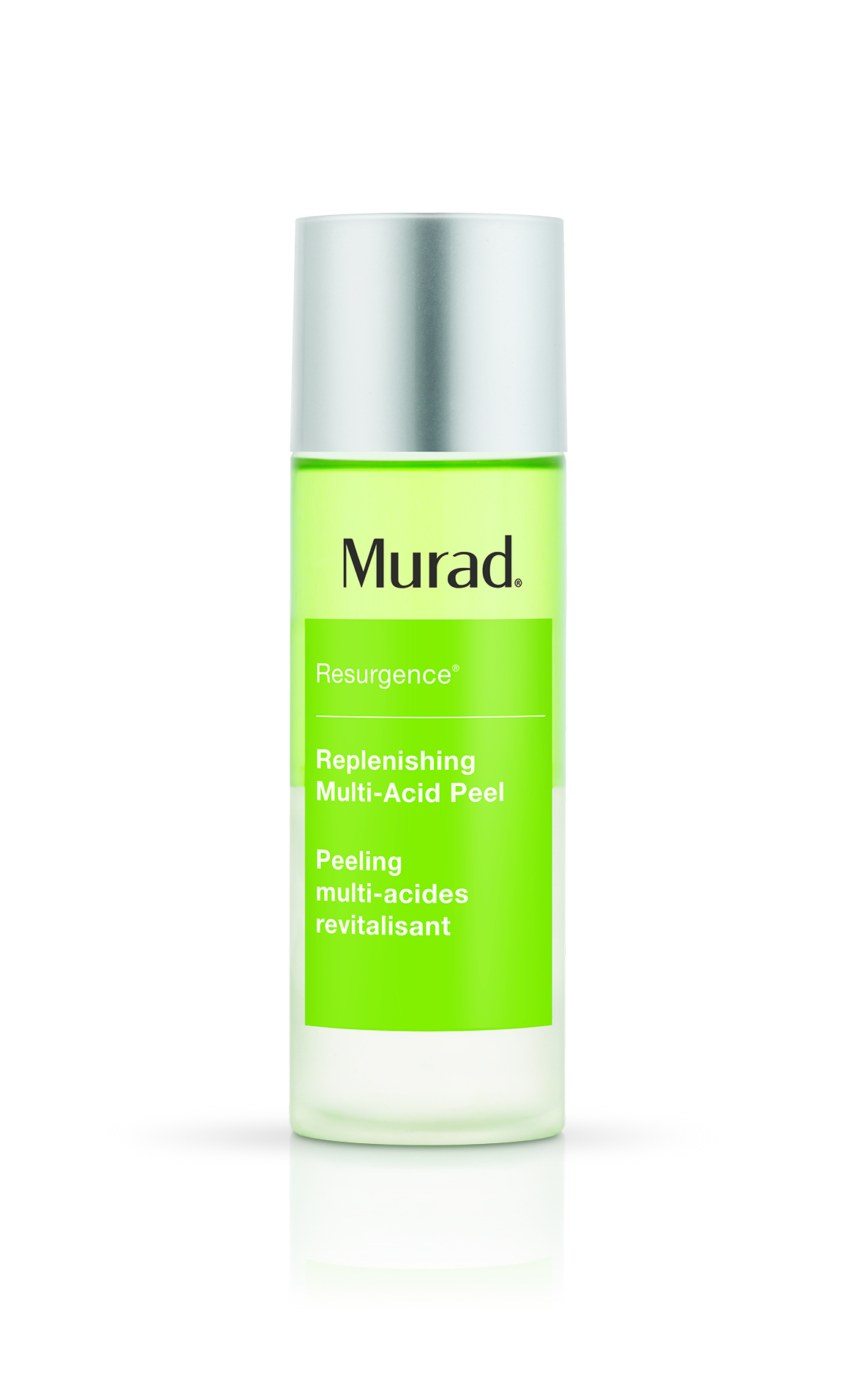 Murad Replenishing Multi-Acid Peel, £48 Launching in October alongside AHAs and BHAs this uses TXA (Tranexamic Acid) a bio-engineered amino acid to reboot and revive, dull and lacklustre skin.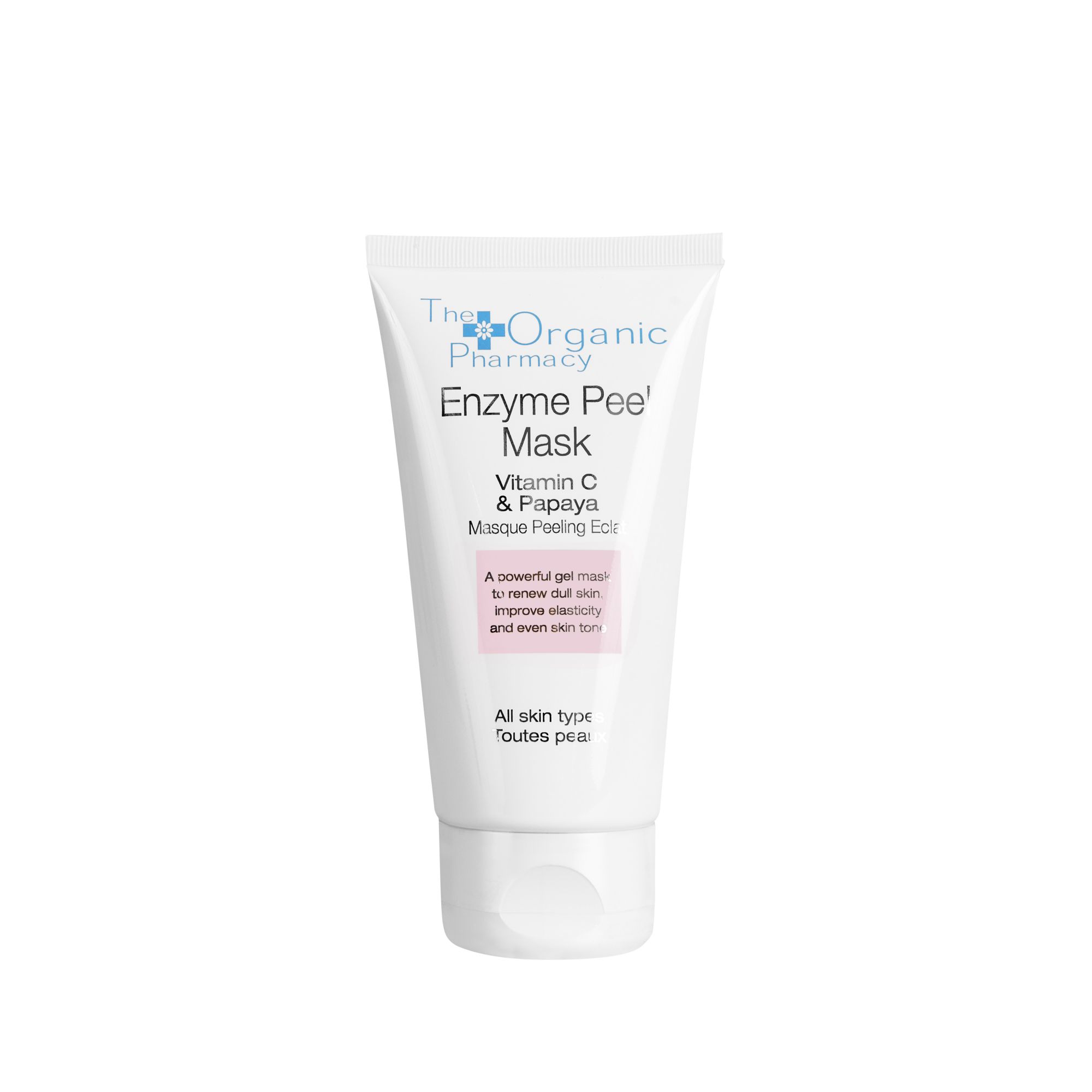 The Organic Pharmacy Enzyme Peel Mask with Vitamin C and Papaya
, £49.95 Minimising blackheads, fading dark spots, reducing fine lines and dissolving dead skin cells, this enzymatic and peeling mask is a gentle but effective weekly win.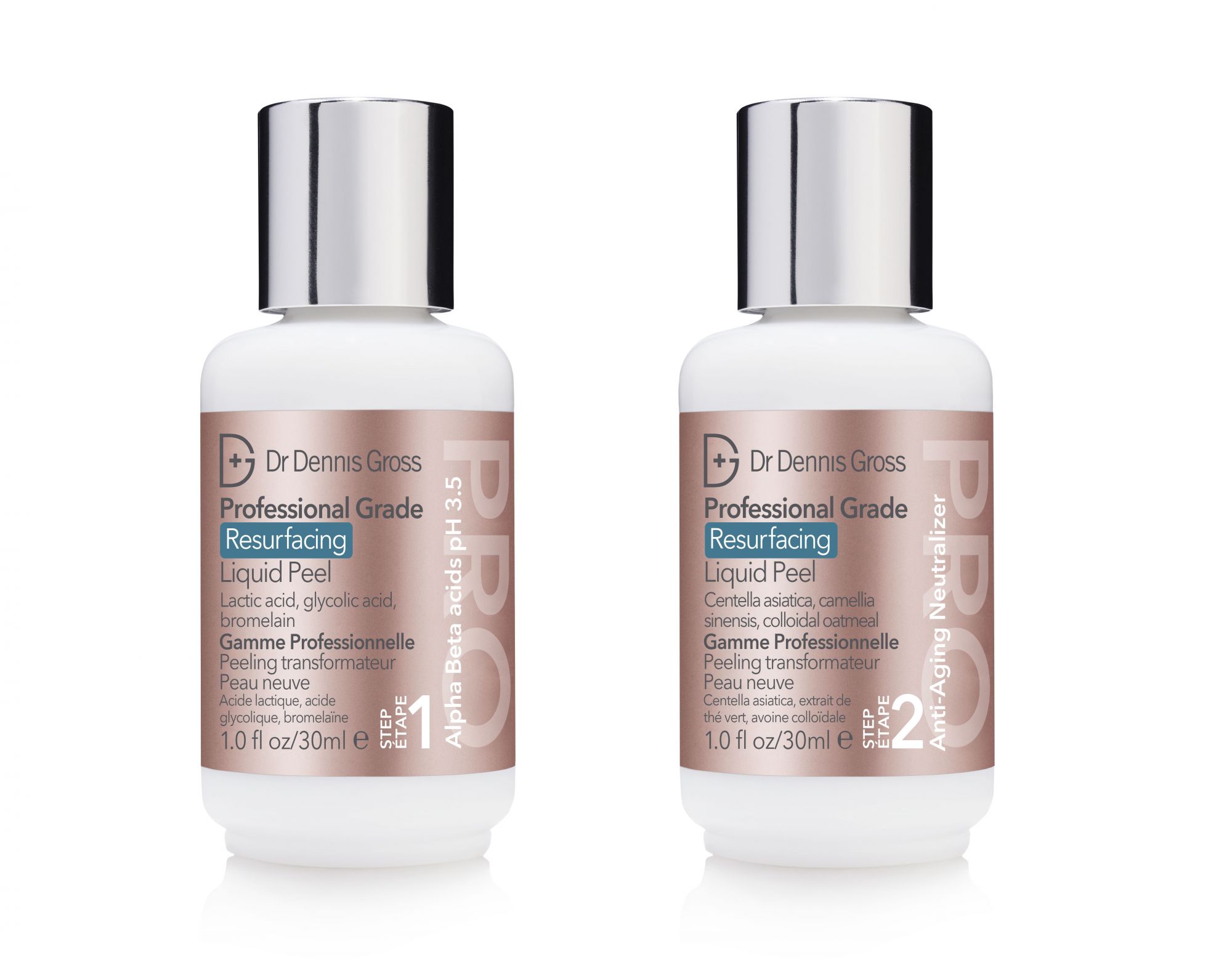 Dr Dennis Gross Pro Grade Resurfacing Liquid Peel, £102
A two-step system that contains higher concentrations of peeling agents at a pH 3.5 to replicate clinical results, six AHAs are paired with calming oatmeal and antioxidant-rich green tea.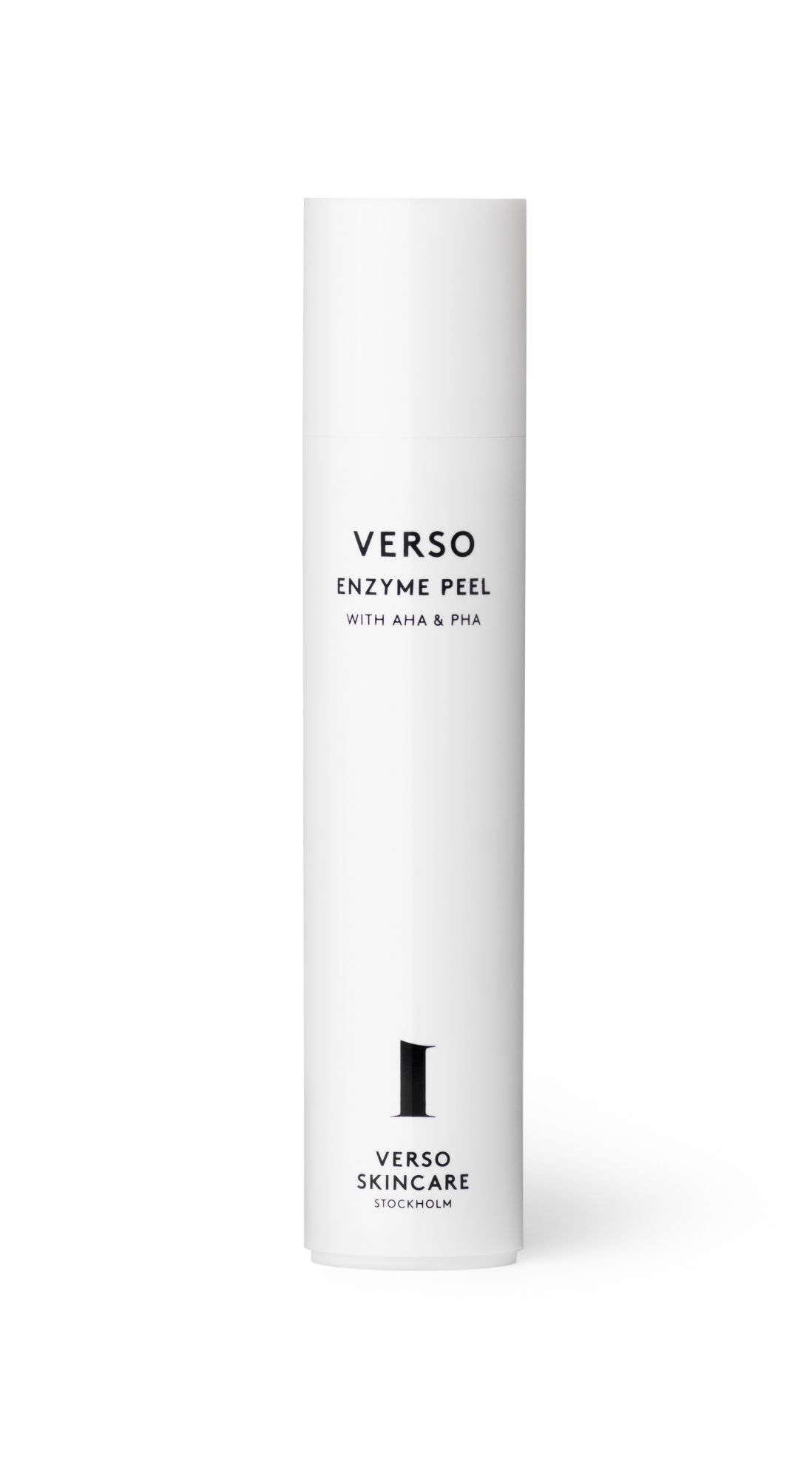 Verso Enzyme Peel, £80
AHAs and PHAs come together to dust away dead skin and increase collagen production so complexions look bright, firm and toned.

Peel2glow, £15 for one treatment Another two-step treatment, the Peel ampoule uses Glycolic and Mandelic
Acid to refine the skin texture while the Glow ampoule uses vitamin C to target pigmentation.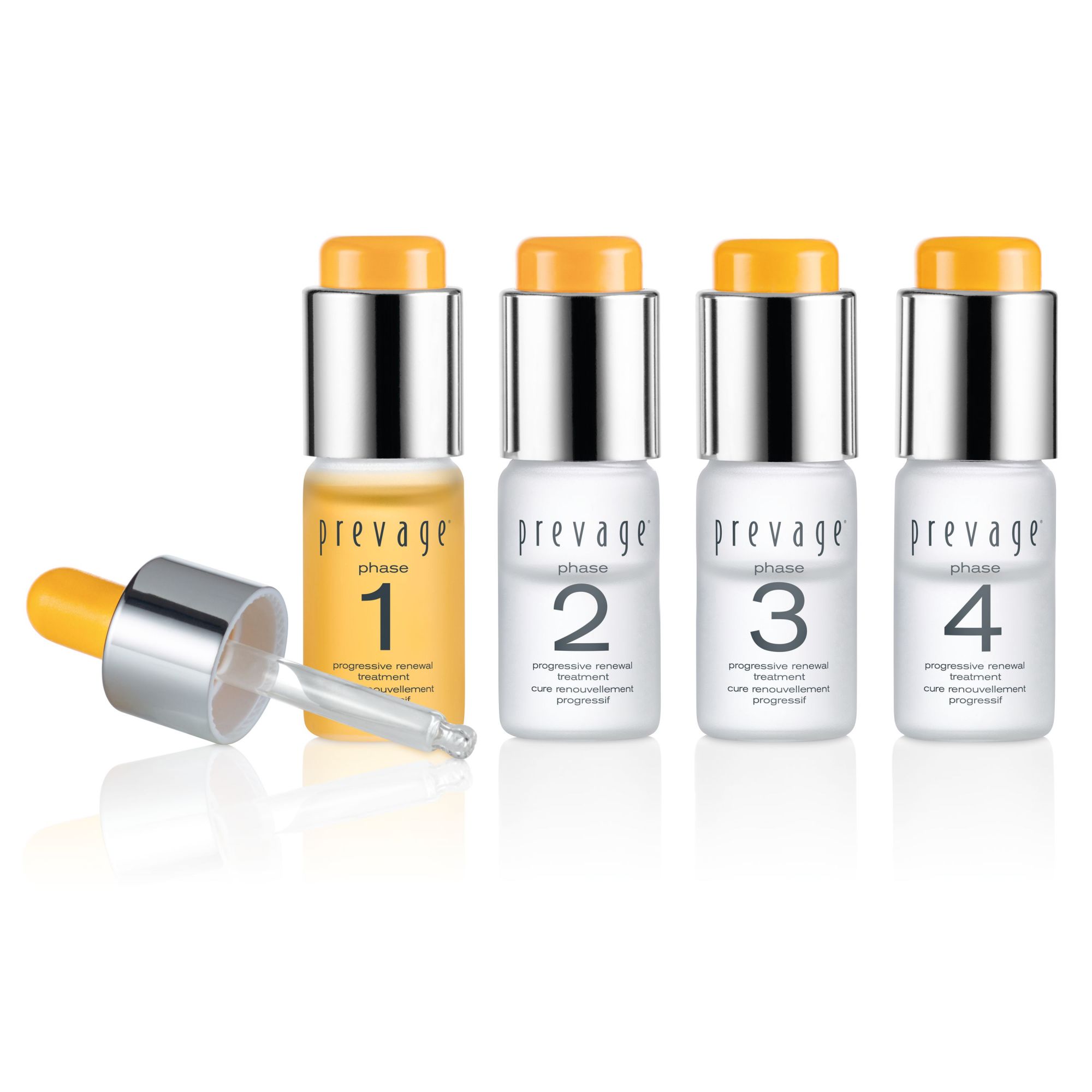 Prevage Progressive Renewal Treatment
, £180
A four week programme with seven ampoules each week that get progressively stronger, PHAs, AHAs and a pH buffer makes this a safe and simple starting point.
ACIDS AT HOME
It's not just in clinics where acids are exploding, so too are at-home peel products with consumers becoming increasingly well versed in AHAs, BHAs and the newest acids on the block – PHAs (polyhydroxy acids) like gluconolactone and lactobionic acid. With larger molecules that don't travel as deep into the skin it means exfoliation still occurs but with far less irritation – again, ideal for those with sensitive skin or for use during the summer months when more aggressive acids can cause sun sensitivity. Even products that use AHAs and BHAs have been formulated to treat only the superficial epidermal layer so they remain safe and sound. "An in clinic glycolic peel will often start at 20% with a pH of 1.2 while an at home peel may have a percentage of 10% glycolic but the pH will be around 3.5 to make it safe in a lay person's hands and stop it penetrating too deeply," explains Dr Shotter.
That said, there's always a risk when consumers play experts but with peels it's usually a case of misuse rather than the product itself. "I've had clients that have the mentality of – if a 5% glycolic worked well then surely a 15% will work even better. They may also use AHAs at multiple stages in their routine on a daily basis and the result is a compromised skin barrier, increased trans epidermal water loss and increased sensitivity," says Andy.
Nausheen Qureshi, biochemist and founder of skincare brand, Elequra echoes Andy's concerns. "Skin is a work in progress – clients may have pigmentation now they're in their 40s but it could be a result of what they were doing in their 20s," she says. "Acids have only been around for about 30 years so if people have been using them daily and at a percentage of 5-10% without letting their skin renew every few days, that's when things like hyperpigmentation could appear."
Which is where you need to intervene as an expert. Ensure your clients know the repercussions of peels and educate them on the importance of ingredients, types of acids and recommend reputable products. With The Future Laboratory recently reporting that consumers are searching for skincare that mimics the results of surgical and dermatological treatments, some sound advice and a clear programme in and out of the clinic will build up their trust as well as their skin barrier.
BABTAC MEMBER INFO
If you are a BABTAC member you are covered to carry out peels with a strength of under 10% acid strength as part of your full therapist membership. If you are undertaking peels where the acid concentration is 10% - 50 % you will need to add an extra extension to your policy. There is a pre-requisite of Level 2 Skincare, Level 3 Beauty
(Facial Electrical Unit including A&P) and relevant Peel Manufacturers Training Certificate. For more information please contact the membership team on 01452 623110 or info@babtac.com.