Did you know you can boost your beauty skills while you chill out and relax? Welcome to the world of eye opening, info-packed podcasts and books all bursting with inspiration.

Podcasts are becoming the number one way for us to consume information. Allowing us to tap into a niche topic, be it comedy, politics, crime series' or hair and beauty, it's an easy dip-in, dip-out way of relaxing and switching off or simply learning something new. Plus they make a great conversation starter with friends, family and clients. The same goes for the influx of new beauty books that have just launched. Packed to the brim with tips, advice and comment from some of the most well respected individuals in the industry, read them then pass them on. Call it selfcare or self-improvement. And if you haven't got time as we speed towards festive season make it your New Year's Resolution to subscribe to some of our favourite podcasts or invest in these beautiful books. They're all on our to-do list!

TUNE IN In the car, on your commute, in your office or when you have downtime between clients, these podcasts are full of education and entertainment…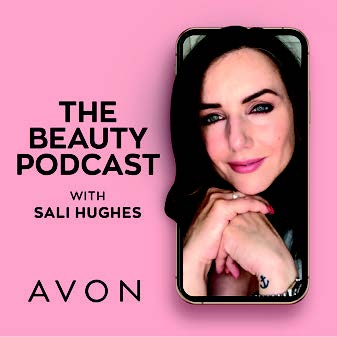 THE BEAUTY PODCAST with SALI HUGHES
You might know Sali Hughes - the straight talking, takes no prisoners journalist who thrives on an in-depth investigative piece and isn't afraid to upset brands by saying what she does and doesn't rate. Well now instead of reading her columns you can hear her thoughts from the horses mouth. Teaming up with Avon, this podcast is relatively new so you can quickly and easily catch up, especially because most episodes are only half an hour long – perfectly digestible and do-able. So far she's ticked off subjects including injectables, beauty and cancer, hormones, menopause and beauty and afro hair but it's not just her opinion on the subject. Each week she invites an expert on the subject to give their thoughts and inside knowledge. Light-hearted but informative, we were subscribers from the start.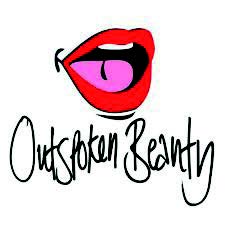 OUTSPOKEN BEAUTY by NICOLA BONN
Nicola's podcast has been running for two years now and has over 100 episodes to download. As well as beauty experts, she invites celebritiesand influencers to wax lyrical and chat everything beauty, hair and wellness. Mel B, Noomi Rapace, Jodie Kidd have all featured this year. Some of the episodes are sponsored but they never impact on the topic ticked off and they're in no way 'salesy'. Recent topics have looked at pigmentation and moon cups, the benefits of forest bathing, supplements and balancing skincare but each week is a surprise. Nicola also does regular 'new products we're loving' round-ups with make-up artist Cher Webb (great if you feel like you're falling behind or want to know what's landing now). So far we've not listened to one that goes over 50 minutes so no excuses to not squeeze it into your lunch hour.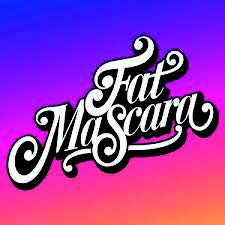 FAT MASCARA
More magazine in style, rather than focusing on one subject per podcast, this often covers off a few subjects in one so even though the shows are sometimes a bit longer (around the hour mark), they don't feel like they're dragging. An American offering, it's hosted by beauty editors and friends Jessica Matlin and Jennifer Goldstein which means you get banter alongside your beauty fix. Grilling the experts stateside, revealing secrets of a 'braider', talking to brand founders and dissecting things like 'how many foundation shades does the world need?' it has a knack of bringing topics to life that you might never have even thought about. Some of the brands and pro's might not be available on our turf yet but they're ones to keep on your radar, just in case.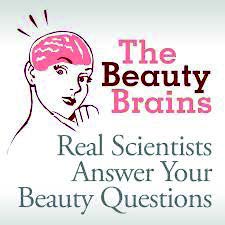 THE BEAUTY BRAINS
If you consider yourself a beauty geek and love to discover the ins and outs of what's in a product, why it works, how things are tested and the ingredients du jour, this is for you. Another American podcast, it was started by cosmetic scientists and is currently hosted by founder Perry Romanowski and Valerie George. What they've got spot on is how to make complex issues super easy to understand and you can choose whether you want to listen to more science-based episodes such as the latest developments in the skin microbiome, is Quaternium 18 a silicone and is bee venom a good anti-ager, to more everyday conundrums like do anti-ageing hair products really work, how to test beauty products yourself and why are some fragrances so long lasting? They also have a fantastic blog to accompany the Podcast but with around 200 episodes to work through you might not need the extra bedtime reading just yet.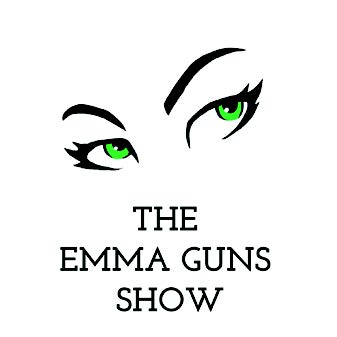 THE EMMA GUNS SHOW
One of the original beauty podcasts, this is written, produced and presented by another beauty journalist – Emma Gunavardhana (Emma Guns for short). With a whopping 300 episodes, she's been filling our ears and brains with information for years and while the lion's share is beauty, Emma has a focus on wellness and mental health too. Forming new habits, how to deal with office politics, quick and easy meals, music to work out to all feature alongside interviews with industry guru's like Dr Dennis Gross and Paula Begoun and celebs such as Claudia Winkleman, Mary Portas and Rochelle Hulmes on everything from positivity to beauty bad habits. With a quick wit and sense of humour, there's no set length to Emma's podcasts – some are 15 minutes, some are 90 - but she has such a chatty style that you really feel like you're a fly on the wall so don't be afraid to press play if you're thinking some episodes are a big commitment, you'll bglad you did.
LIVING SKIN by DERMALOGICA
More and more brands are launching their own podcasts and Dermalogica is one of them. Recorded in the US, this delving into their employees' expertise. One week it could be conversations with a skin therapist, the next it could be someone from R&D talking about insights into advanced treatments. There's also advice on how to build your business and they look at real-time developments in the industry be it ingredients, skincare conditions or formulation. While many of the podcasts will appeal to those working in the industry the idea is to empower listeners with knowledge and information that will help them make healthy skin choices. With some only 10-15 minutes long you could even have a sneaky listen between clients!
The latest influx of beauty books come from respected journalists, make-up artists and photographers. Be warned, once you start them, you won't be able to put them down!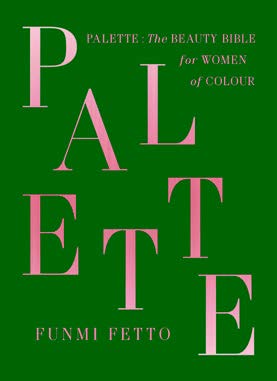 PALETTE: The Beauty Bible for Wome of Colour, £25 by Funmi Fetto
An encyclopaedia of the best products for women of colour, well-established beauty journalist, Funmi has made this book a go-to for anyone who struggles to find skincare, make-up and hair products that work for them. Whether they're
designed for different skin types, or simply address concerns that only women with Afro hair would understand, Funmi has been the IRL guinea pig and reported back on what really works. A great read with one product per page and no lengthy monologues, whatever colour skin you have, take her tips and recommendations and filter them through to your clients - they'll thank you for them and it might help make your own toolkit more inclusive too. The productillustrations are also top-notch.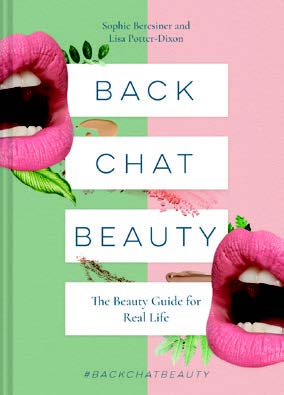 BACK CHAT BEAUTY: The Beauty Guide for Real Life, £14.99 by Sophie Beresiner and Lisa Potter-Dixon
Beauty Directors and make-up artists have a special relationship because it's their job to make the magic happen when it comes to those glossy shoots that bring magazines to life. Which is how ex Beauty Director of Elle, Sophie and make-up artist, Lisa came to meet. Joining forces to share the quirky tips and tricks they've picked up along the way expect everything from brow mapping to hair cheats, the theory of chromotherapy, things to tick off before, during and after you give birth, how to cope with allergies, the only products you need to pack for holiday and so much more – all written in a chatty, easy to digest manner. A great one for gifting or skimming through on your lunch break, while you might think you know the nitty gritty of your industry, we guarantee this will still teach you a thing or two.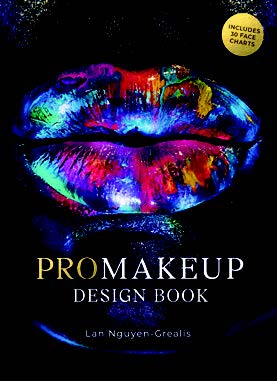 PROMAKEUP DESIGN BOOK, £14.99 by Lan Nguyen-Grealis
A regular at London Fashion Week, a favourite with all the glossies and a guest judge on the recent BBC1 show, Glow Up, if there was ever anyone worthy of dishing out make-up advice, it's Lan. Guiding and coaching readers on how to create a look from start to finish, use the 30 included face charts at the back to map out your vision but not before being inspired by the pages before. Divided into clean, shine, paint, texture, geometric and embellish, you'll want to attempt each and every technique. Revealing how she's used things like food dye and lip gloss to get a vinyl drip effect for shoots or how to adhere dried flowers to skin, all her secrets come to life. Get ready for your skills to be taken up a notch and when you're not reading it, leave it out for your clients to flick through and be wowed by the images.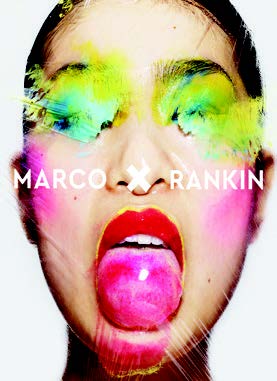 MARCO ANTONIO X RANKIN, £40
Two industry experts who revel in pushing boundaries, this book takes a trip down memory lane by showcasing legendary photographer Rankin's work with make-up artist Marco Antonio. Never afraid to shock or challenge the norm, while some images are sheer beauty, others are far from conventional – think clown make-up, metallic lips clasped around glass eyes and foam-smeared faces (you've got to see it to believe it). Like the Magic Eye pictures that could keep you captivated for hours, this book will do the same. It also includes an insight into their career together and where make-up and beauty sits in today's visual culture. Another one to keep out in the open rather than hidden away on a shelf, it will certainly become a topic of conversation with your peers or clients.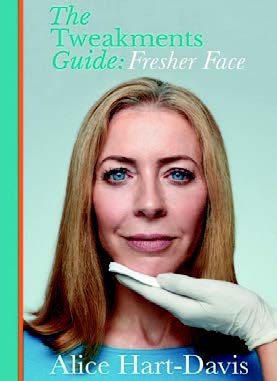 THE TWEAKMENTS GUIDE: Fresher Face, £14.95 by Alice Hart-Davis
Alice has been writing about beauty for the past 20 years but she's most recently become famous for her vast knowledge and expertise in 'tweakments'. Having seen the evolution of the aesthetics market, she wanted to provide an outlet that divulged what these 'tweakments' mean, do and who should really be considering them. With some of the industries top plastic surgeons, Doctors and practitioners on her speed dial, she's also tried enough treatments to speak with authority. In fact there's an entire section dedicated to her reviews on procedures such as Dermaplaning, hydrafacials, lasers, peels, Botox, threadlifts, under eye fillers and everything in between. This really does come from a voice of authority and regardless of whether you're interested from a professional or personal point of view; it's a real page-turner. You'll finish it armed with information and umming and ahhing over which tweakment you do or don't want to try!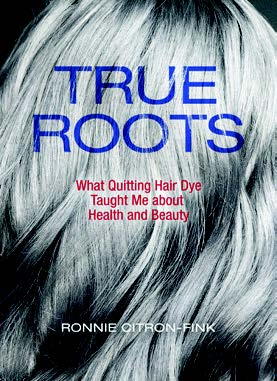 TRUE ROOTS: What Quitting Hair Dye Taught Me About Health and Beauty, £20.99
More and more people are embracing their grey hair, especially now it's one of the most popular shades on the colour wheel but not everyone feels at ease letting their grey roots shine through. This follows environmental health activist and journalist, Ronnie Citron-Fink's journey through letting go of hair dye after 25 years and embracing her natural hair colour. Looking at why she wanted to ditch the dye (money, upkeep and chemicals) she maps out the emotional and physical side effects of what going grey meant for her. An interesting read full stop but especially if you have clients who fear going grey and are looking for a positive spin on how well conditioned and cared for hair can be just as fabulous as an all over head of highlights.