There's nothing like a good book to get stuck into when the nights are drawing in and you can't go out so get into your pj's, pour yourself a glass of something special and channel your inner book worm with these recommendations from our Vitality Editor Becci Vallis
Great Skin: Secrets the Beauty Industry Doesn't Tell You, £12.99 by Ingeborg van Lotringen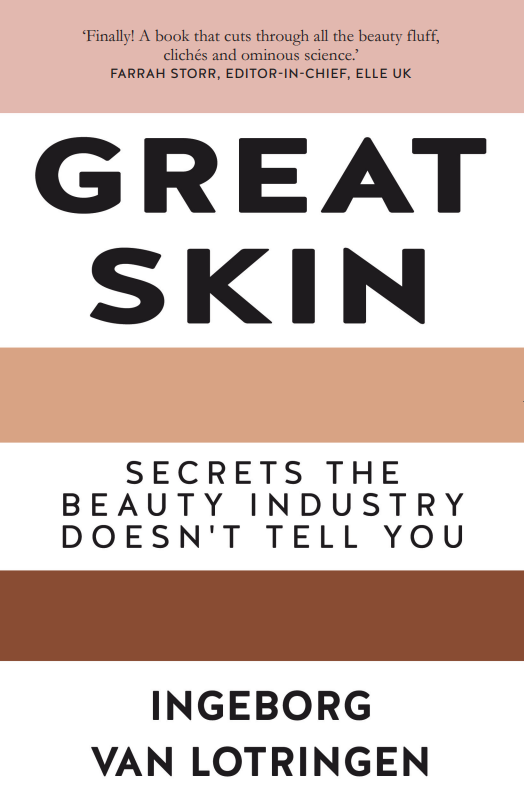 Heading up Cosmopolitan's beauty department for over a decade and now a regular columnist for the Daily Mail's Inspire section, Inge has never been afraid to unpick what's beauty gold and what's beauty baloney. Trialling top to toe treatments, both holistic and aesthetic, along with the most talked about ingredients, this easy read is divided into 50 subject matters that tick off everything from choosing a moisturiser, the ascorbic-acid conundrum, types of redness to injectables. Including a 'bottom line' summary and Inge's favourite product recommendations under each point, even if you thought you knew everything about skincare, you'll find some hidden gems among these pages.
The Tweakments Guide: Start with skincare, £9.95, by Alice Hart-Davis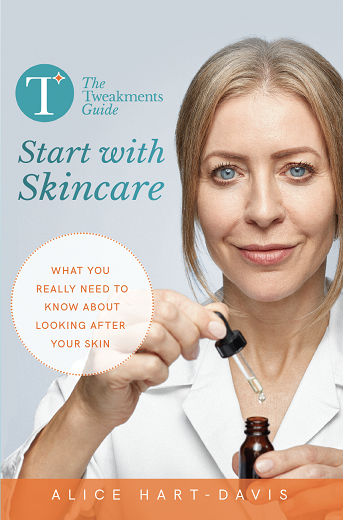 Considered an authority in the industry, especially when it comes to cosmetic procedures and aesthetics, this is a follow up to Alice's first book that focuses on treatments like lasers, injections and peels. This book however, focuses on skincare and divulges what products you can afford to scrimp on, the seven rules of skincare and answers those pressing questions like 'what can I do about adult acne?', 'can skincare help my crepey neck?' and 'how do I reduce pigmentation marks and melasma?'. Breaking it down into routines, product recommendations, treatments and including pro-tips from practitioners, Alice has left no stone unturned when it comes to investigating how to get your best skin ever.
Delay Ageing: Healthy to 100, £12.99 by Colin Rose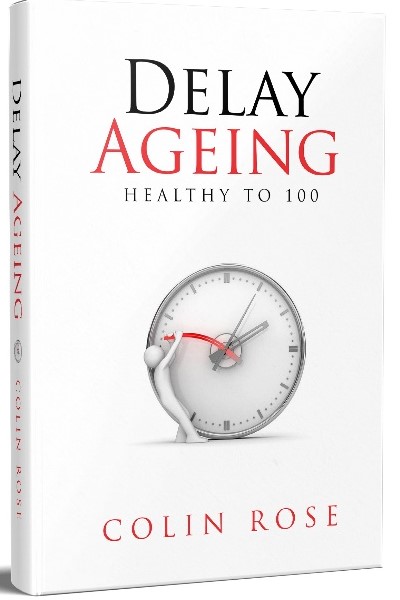 What if you could uncover the secret to turning back time? In his 10th book, Senior Associate of the Royal Society of Medicine, Colin Rose reveals how you can reverse and slow the damage to your DNA, cells and immune system and as a result, directly influence the speed in which you age. Sounds like witchcraft but it's 35 years of research amalgamated into chapters such as rebalancing the gut, how to get cells talking to each other, why food advice changes so much and the brave new world of healthcare. Perfect if you love the science behind what's going on in your body, and the environment around you, it's also written in a way that you don't have to be a genius to digest it.
Blowing My Way to the Top: How to Break the Rules, Find Your Purpose, and Create the Life and Career You Deserve, £20 by Jen Atkin (out December 10th)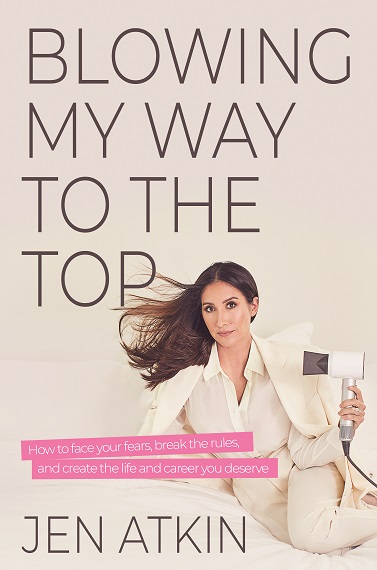 LA based hair stylist to the stars and founder of cult haircare range Ouai now has another string to her bow - author. In this part personal/part practical book she lifts the lid on how she made it to the top from humble beginnings. From breaking the rules and the endless hours she put in to building her huge following on social media (she currently has 3.5 million followers) and navigating the work and life issues that impact women the most, she isn't afraid to dish out advice without the sugar-coating. Funny, inspiring and raw, if you've ever wondered how to get clients like the Kardashians, J-Lo, Jessica Alba and Katy Perry, let this be your guide.
Good Hair: The Essential Guide to Afro, Textured and Curly Hair, £11.99 by Charlotte Mensah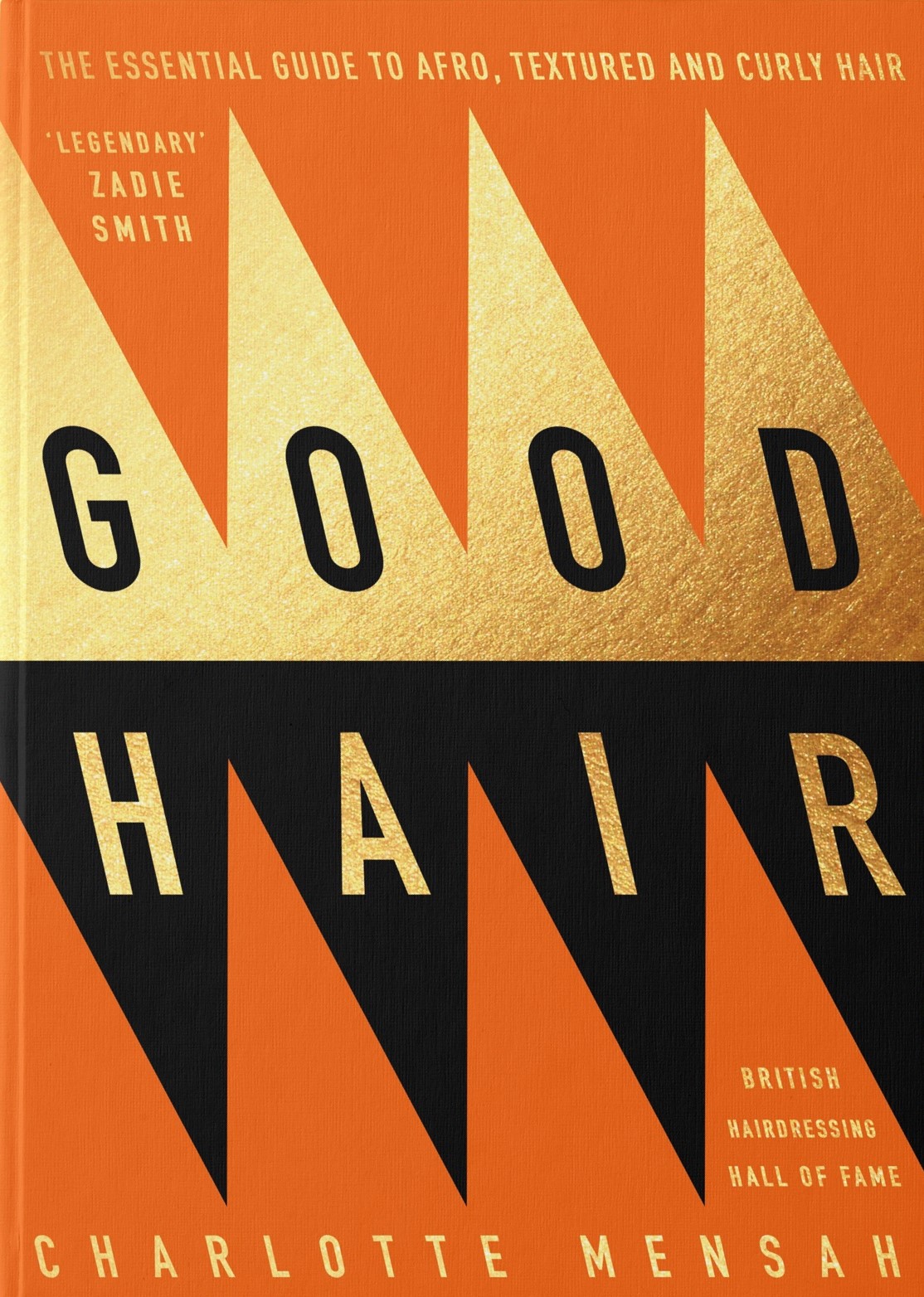 Working with curly hair for over 30 years, the famous Charlotte Mensah has put pen to paper and shared everything she knows about how to manage, protect, maintain and treat curly hair. Acknowledging that those with coils and curls often receive conflicting advice this tackles everything from the best protective styles to how to prevent hair loss to which products to avoid. Empowering those with curly hair and those who work with curly hair, this is a must for anyone in search of answers and recommendations.
How to Quit Fast Fashion: 100 Expert Tips for a Sustainable Wardrobe, £9.99 by Emma Matthews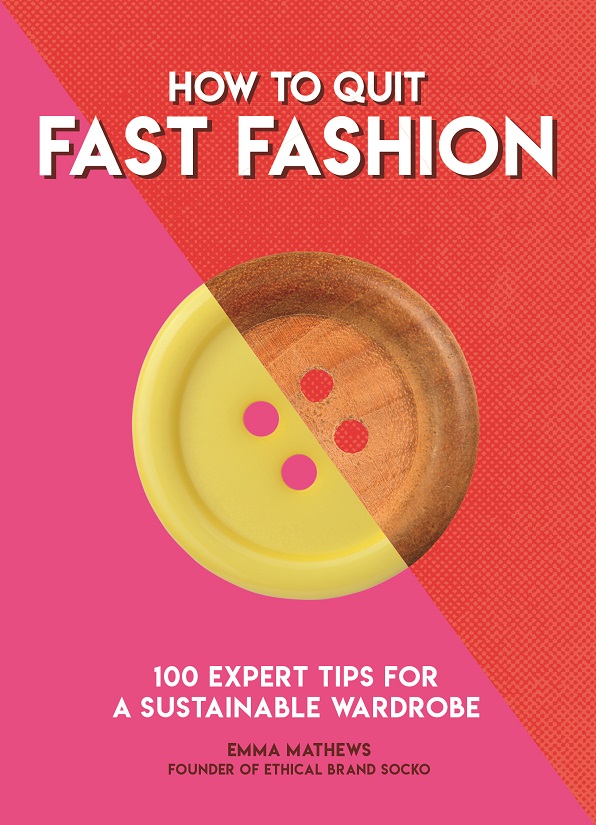 Since the pandemic we're becoming increasingly aware of how much waste we accumulate and that includes our wardrobe. Founder of sustainable sock brand Socko, Emma has written a practical guide to how you can lessen your impact on the environment and still stay looking stylish. Broken up into 100 steps, it addresses staples, how to rotate your wardrobe, what you can upcycle and how to make clothes last longer. Insightful, interesting and a great dip in and out of manual, the task of clearing out your wardrobe all of a sudden doesn't seem as daunting!
Night Vision: A Field Guide to Your Dreams, £14.99 by Theresa Cheung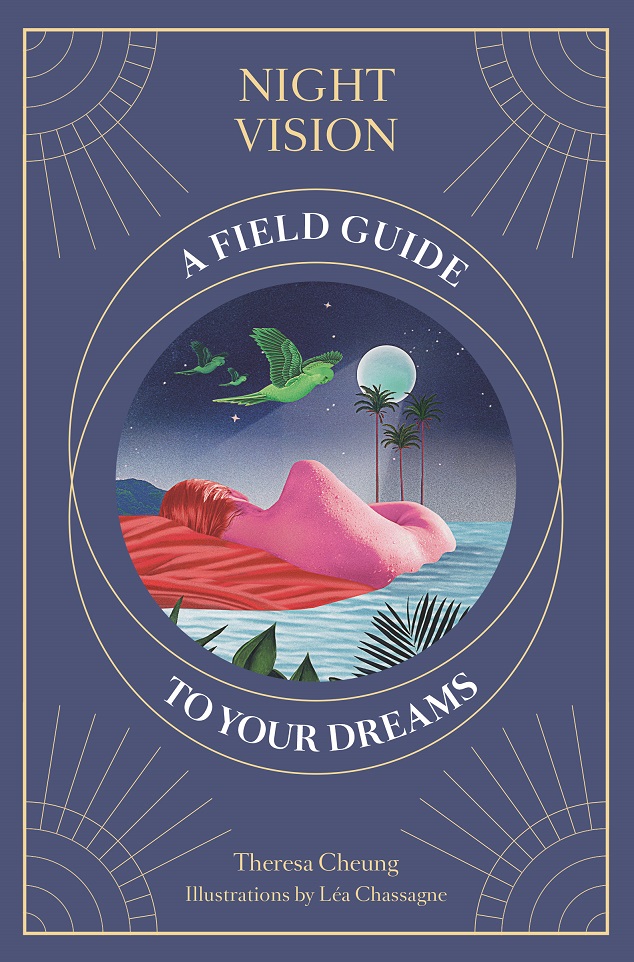 There's nothing more frustrating than forgetting what you dreamt about but wouldn't it be wonderful if, when you did remember, you could interpret it into something deep and meaningful. That's what Theresa Cheung aims to do in this visual guide that walks you through the techniques to translating what your mind is telling you while you're asleep. Detailing the 50 most common dream themes and why they might unfold at night, she also provides advice on how to take advantage of your dreams for better creativity, problem-solving and wellbeing. There are even tips on how to improve your sleep. Read this and the night shift will be covered.
Happy Gut, Happy Mind, £25, by Eve Kalinik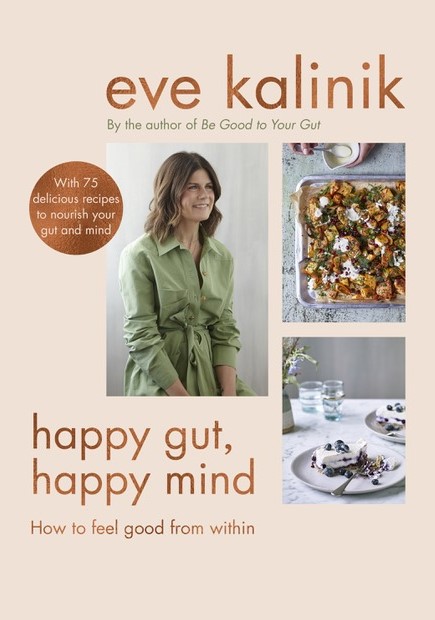 A follow on from her first book, Be Good To Your Gut, here nutritional therapist Eve delves into how what you eat has a huge impact on not just how well you feel physically, but mentally as well. Explaining the science behind the gut-brain connection alongside lifestyle tips, there are also delicious and easy to make recipes such as pecan pie granola, rainbow halloumi stacks and blueberry swirl cheesecake - all with ingredients that boost your cognitive health. A genuine page turner, you won't struggle to read it in one go but it's worth keeping in the kitchen to dip in and out of too.
Anti-Racist Ally, £6.99 by Sophie Williams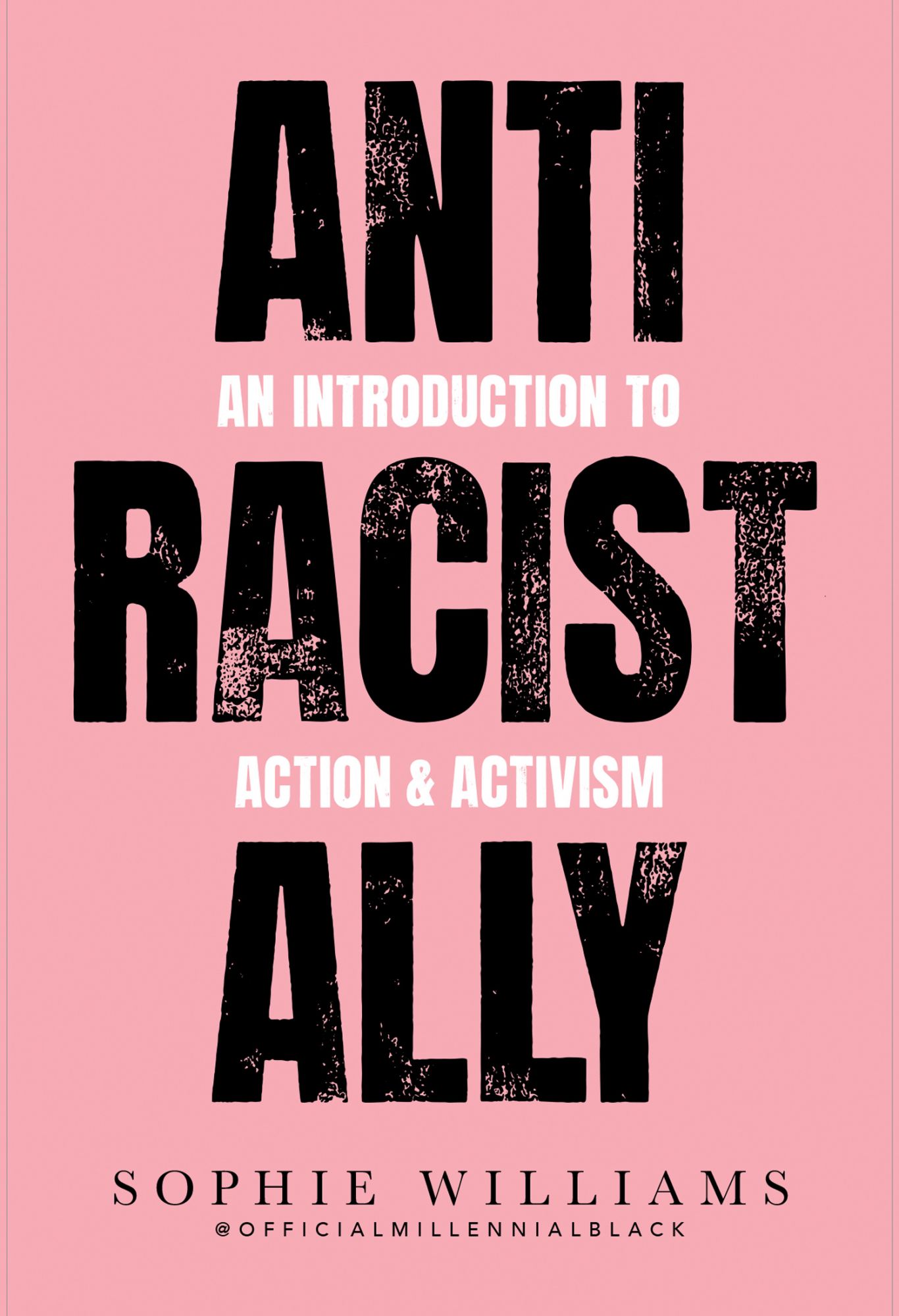 Sophie Williams' posts (or @OfficialMillennialBlack as she's better known on Instagram) went viral during the Black Lives Matter movement earlier this year with Justin Bieber even showing his support. Now she's compiled all of her anti-racism and activism advice into one pocket-sized book that lays out the stats and facts in a short and insightful manner. Getting to the heart of anti-racist principles, she shows us how to be better allies and make long lasting changes. A must-read.
Six Steps to Self-Confidence: Build confidence. Express yourself. Have fun, £7.99 by Danny Greeves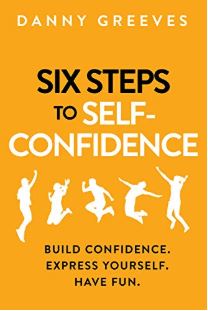 Physiotherapist and hypnotherapist Danny believes that by making six small changes to your morning routine every day you'll be able to take on whatever life throws at you. Using methods that stretch the brain and the body, Danny's goal is to give you the confidence and self-belief to meet your goals, whether that's on a personal or professional level. Written from his own experiences with handy tips along the way, if you feel like you need a push in the right direction after a tough year, this could see you on the right path.