Conference 2022
BABTAC Beauty Conference 2022 (sponsored by SGI)
This amazing event took place on the 8th May 2022 followed by our Awards Gala Dinner and Celebration at the incredible Fairmont Windsor Park Hotel
Build a Better Business with BABTAC
Just one days learning can turn your business around and update you on the key innovations in the industry. Our amazing speakers inspire and motivated those who attended, sharing their knowledge on the latest trends and developments in beauty.
The Sessions included:
Workplace Wellbeing - Suzy Reading, Chartered Psychologist, Accredited Yoga Teacher, Personal Trainer & Author
Standing out in a Competitive Marketplace - Alison Young, Beauty Expert, Presenter & Author
Effective PR & Social Media - Jasmine Wicks-Stephens, (Known PR) & Laura Daniel (We Grow Startups)
Broadening your Scope through Diversity & Inclusivity - Dija Ayodele - Skincare Expert, Aesthetician & Author & Sam Marshall - Skin Expert and Trans Awareness Educator
Product & Treatment Trends & Science Innovation - Dr Mike Bell, Head of Science Research for the No7 Beauty Company and Walgreens Boots Alliance.
The Results Revolution - Candice Gardner, Education Manager for Learning and Content at skincare brand Dermalogica
Next Practical Steps in Sustainability - Hosted by Millie Kendall OBE
Rocking Skincare - a motivational hour with straight talking industry expert and award winning author, Caroline Hirons
For more information on our Speakers click here
Proudly Sponsored by Skin Group International (SGI)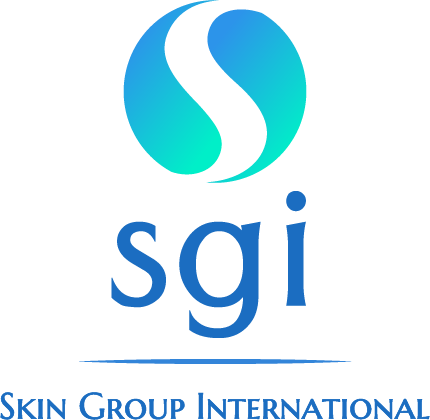 "We are so proud to be associated with BABTAC & CIBTAC which represents quality, dedication, and a truly caring ethos. We will be forever grateful to Lesley Blair, Kerry Lawlor, and all of their wonderful team for their kindness and support to us over the last few years, and, for all of the wonderful work they do for others. Supporting their 2022 conference gives us the opportunity to show our appreciation, and say a heartfelt thank you" Candice, Founder Skin Group International
Skin Group International (SGI) acquired the intellectual property of the Sally Durant brand in 2019. Sally pioneered education in aesthetics and developed the first suite of qualifications in partnership with CIBTAC. Whilst Sally's legacy will always remain intact, SGI continue to pioneer in the industry. During lockdown it was SGI who worked tirelessly with CIBTAC to develop Level 5 qualifications in Microneedling and Skin Peel Treatments. We design and develop our own technologies including a skin needling pen, range of lasers/devices, and formulate our own skincare and peels - everything is made by us in Great Britain. Dija Ayodele, Pamela Marshall, Andy Millward, some of the industries brightest lights and biggest stars were trained by Sally, and we thank them for recommending people to train with us. In addition, prestigious brands, including Dermalogica, have chosen SGI as their education partner, for both their staff and their stockist. We care passionately – those that truly know us understand, for us there is no compromise, our provenance speaks for itself.
For more information on SGI please visit their website by clicking here