Our campaigning and advocacy
Campaigning for our BABTAC members
Our mission at BABTAC is campaigning for industry regulation, to support and promote the responsible businesses within our sector.
We also continually strive to educate and protect the general public. We are working with recognisable consumer brands to raise the profile of our members and our 'qualified, verified, insured' campaign encourages the public to choose a BABTAC member to guarantee treatment by qualified and insured professionals.
If you would like to be involved, or think we should be focusing on another important topic, please email marketing@babtac.com
There are a number of campaigns that we are working on at the moment:
In 2012, a review of the regulation, practice and advertising of cosmetic interventions was launched, led by Sir Bruce Keogh; tasked with understanding the scope and existing parameters of the industry, the Review Committee called for submissions from stakeholders on the topic.

Working on behalf of our members and the industry, BABTAC submitted a 22 page response to the investigation, detailing our current industry involvement and our desired outcomes for the review.
On Thursday 11th September 2014, Health Education England released their first comprehensive report of their investigation into training & qualification requirements.
All three recommendations originally submitted by BABTAC to the Keogh Review in October 2012 have been adopted into the end report.

We welcome this review as an opportunity to establish a sustainable, self-regulatory framework for the industry, and to drive improved standards of practice to protect both the public and the providers. At present, due to the lack of recognisable qualifications, we do not insure nor have we ever insured any Dermal Filler or Botulinum Toxin providers, but we have been involved in the review to represent our Laser, IPL and Chemical Peel members. It is our belief that beauty therapists should be able to continue practising minimally-invasive cosmetic procedures, as long as they are operating within agreed remits and with proper, nationally-recognised qualifications. Not all beauty therapists should be allowed to conduct these procedures, and we maintain that agreed training paths should include pre-requisites to ensure minimum practise standards. We recognise that these procedures are not entry-level offerings, but also believe that highly-qualified therapists have the capabilities to learn these skills, and consumers have a demand to receive them.
Although the modern world is becoming increasingly aware of global warming, and is continually bettering its efforts to become "greener" and recycle to preserve the beauty of our planet, the beauty industry seems to be ignoring these attempts.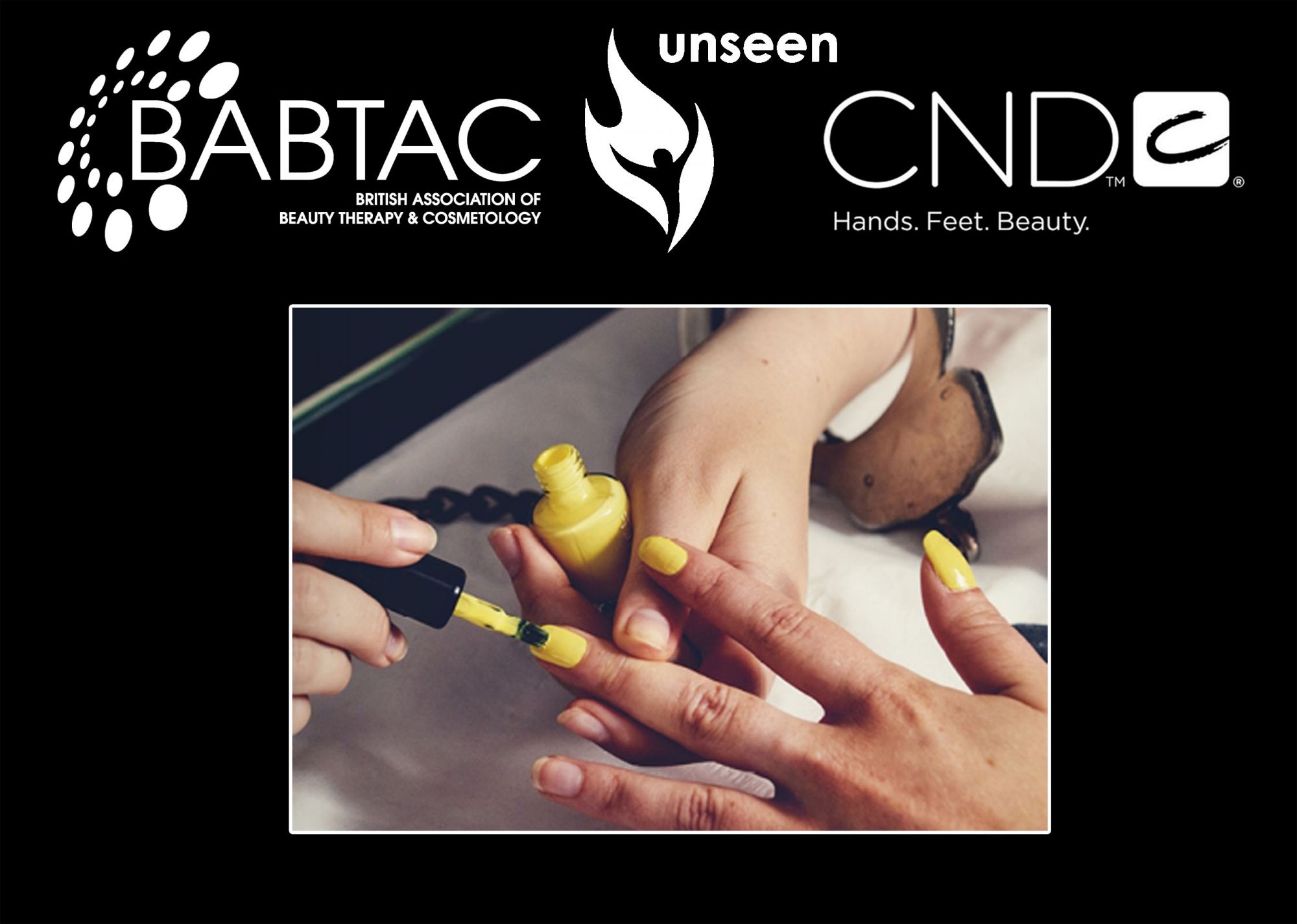 Human trafficking is a huge problem in the beauty industry, especially in seemingly legitimate nail bars and other businesses that are, in reality, being used as fronts for brothels.
As professionals in the beauty industry, we need to become more aware and willing to take action against this horrifying crime, not only for the women suffering under the hands of traffickers, but also the up-and-coming trained therapists that could find themselves falling victim to this situation.
BABTAC have set up a partnership with UNSEEN to raise awareness and funds for the victims of trafficking. Take a look and see what you can do to support this amazing charity.
BABTAC Council would like to see the introduction of Voluntary Regulation for the beauty industry for the protection of the public and to give the profession and its reputable professionals the recognition they deserve. Members of the public are often surprised to find out that the UK beauty industry is totally unregulated. At present, anyone can establish themselves as a beauty therapist or open a beauty salon with little or no training; there are beauty treatments which have the potential to cause harm and few people understand that unqualified, or poorly qualified therapists, at worst could cause injury and at best not deliver the results they expect and deserve.
While the dangers of using the chemical MMA in acrylic nail glue seem to be universally known, it is yet to be banned in the UK. BABTAC are making a stand to change this and we are seeking your views on this issue. Get in touch by emailing us at marketing@babtac.com