Monday 23 October heralded the end of the Unseen Let's Nail It Campaign for 2017.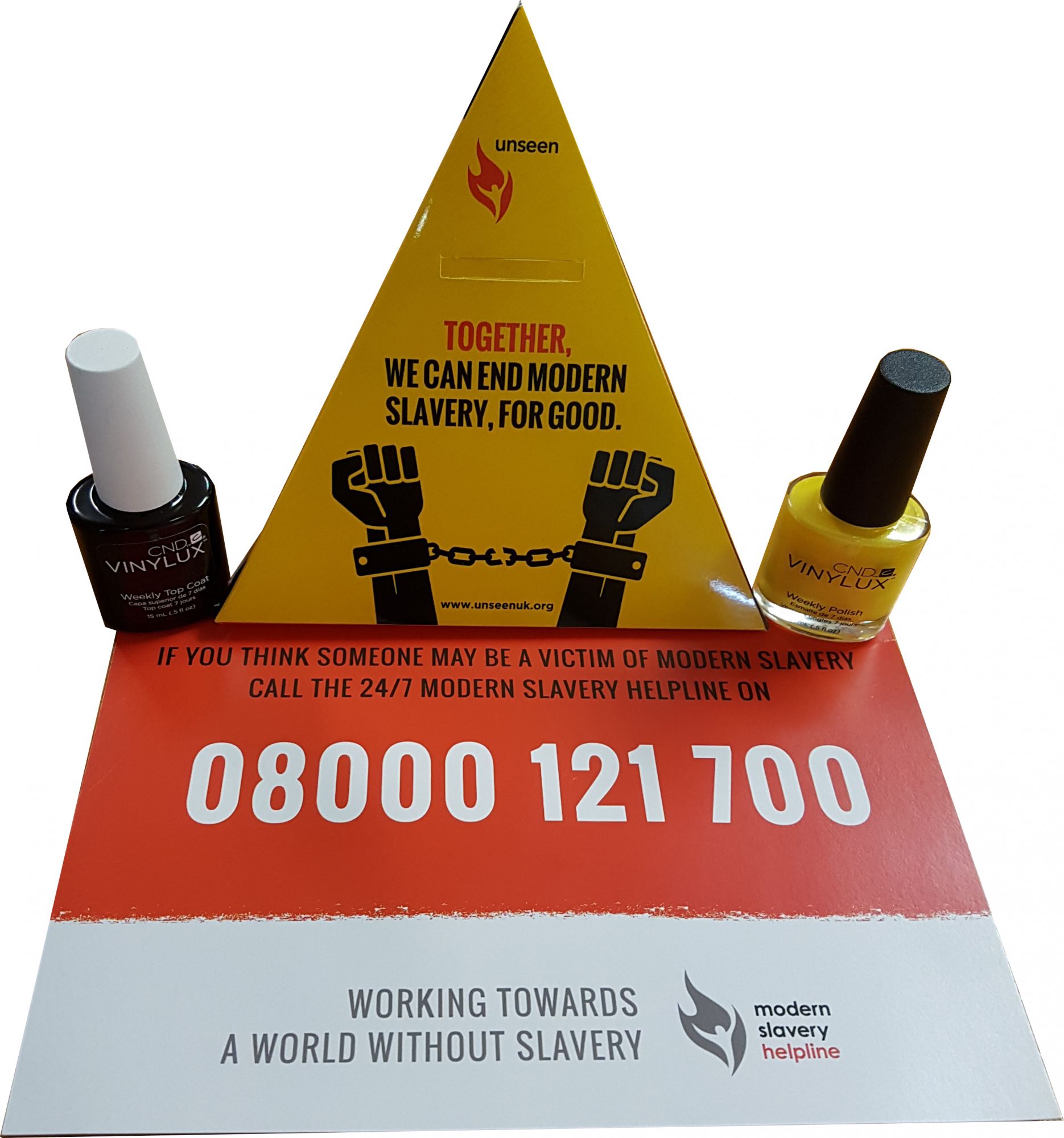 BABTAC is proud to be a key campaign partner and supporter, helping to raise awareness of modern day slavery in nail bars up and down the country.
The campaign has highlighted the issues within the industry and encouraged potential clients to consider where they go to have their nails done and the signs they should be looking for if they are concerned that someone is the victim of slavery.
We are still awaiting the final count in terms of fundraising and more importantly the consumer coverage we received; one thing is for sure though - we've made an impact!
Front page headlines on The Sun, online reports on the Daily Mail, BBC (both national & regional), Channel 4 Show The Last Leg and Reuters have all contributed to raising awareness of a sensitive issue, but one which is incredibly important for the beauty industry at large. What's more, BABTAC members who participated have reported great reactions from their clients.
Lesley Blair, Vice Chair for BABTAC says
"
BABTAC

has and will continue to work tirelessly to raise awareness of issues such as Human Trafficking alongside the call forregulation of the beauty industry, which will also go a long way towards helping the innocent victims of slavery in these establishments. The Let's Nail It campaign has engaged our members and has given them the support and encouragement to talk to their clients about the issue of modern day slavery, encouraging clients to continue to visit a reputable salon/therapist which is 'Qualified, Verified, Insured'. We will continue to work with Unseen in raising awareness of the issue of modern day slavery and human trafficking within the beauty industry."

If you haven't already, please share any of your images from the Let's Nail It campaign week with us on social media using hashtag #LetsNailIt @babtac

For more information on the Unseen campaign,read our blog post:
https://www.babtac.com/blog/2017/10/114-babtac-members-put-two-fingers-up-to-slavery

For more information on our work to combat human trafficking, read our campaign page:
https://www.babtac.com/31-campaigning-and-advocacy#trafficking