Find The Latest Training Dates
BABTAC has over 150 accredited centres in the UK. We pride ourselves that all our centres are of the highest quality. We are the only organisation to fully quality check all centre applications and to continue to support centres throughout their accreditation.
Below you can find a selection of course dates for just a few of our accredited centres.
To find more centres and courses near you, see our Find Beauty Training microsite.

For the more information contact info@kgsalon.com or call 01582 883611
Date/ Time
Course
Location
Contact
6th November
Classic Lashes
Bedfordshire
info@kgsalon.com
7th November
Russian Volume Lashes
Gloucestershire
i

nfo@kgsalon.com

13th November
Russian Volume Lashes
Bedfordshire
i

nfo@kgsalon.com

13th November
Acrylic Nails
Bedfordshire
i

nfo@kgsalon.com

21st November
Classic lashes
Gloucestershire
i

nfo@kgsalon.com

11th December
Classic Lashes
Bedfordshire
i

nfo@kgsalon.com

11th December
Acrylic Nails
Bedfordshire
i

nfo@kgsalon.com

12th December
Classic Lashes
Gloucestershire
i

nfo@kgsalon.com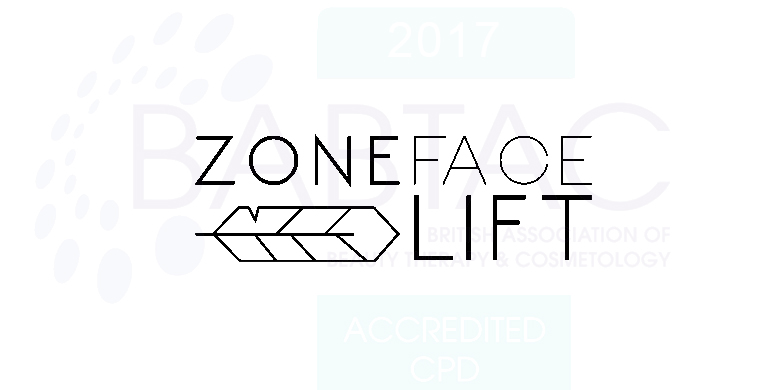 For the more information contact ziggie@zonefacelift.com
| Date/ Time | Course | Location | Contact |
| --- | --- | --- | --- |
| 2nd December | Zone Face Lift | London | ziggie@zonefacelift.com |
| 3rd December | Zone Face Lift | London | ziggie@zonefacelift.com |
| 4th December | Zone Face Lift | London | ziggie@zonefacelift.com |
| 9th December | Zone Face Lift | London | ziggie@zonefacelift.com |
| 10th December | Zone Face Lift | London | ziggie@zonefacelift.com |

For the more information call 01484 642 399
| Date | Course | Location | Contact Details |
| --- | --- | --- | --- |
| 8th November | First Degree Reiki | Huddersfield | 01484 642 399 |
| 9th November | First Degree Reiki | Huddersfield | 01484 642 399 |
Livava Training
For the more information call training@livava.com
| Date | Course | Location | Contact Details |
| --- | --- | --- | --- |
| 24th November | Intimate Waxing | Liverpool | training@livava.com |
| 28th November | Electric Filing | Liverpool | training@livava.com |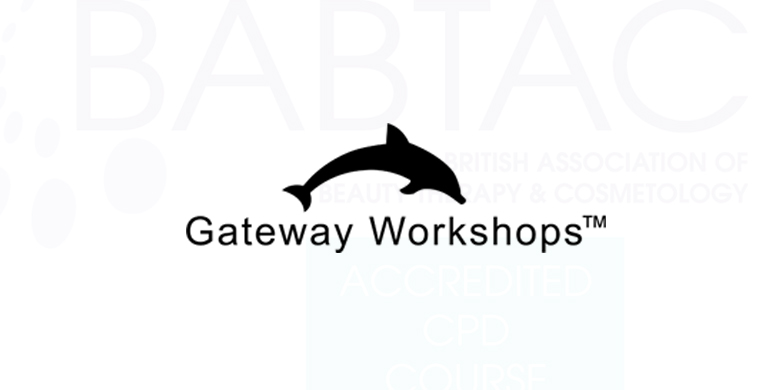 For the more information contact sue@gatewayworkshops.co.uk
Date/ Time
Course
Location
Contact
13th November
Pregnancy Massage
Request from School
sue@gatewayworkshops.co.uk
18th November
Advanced Deep Tissue Massage
Request from School
s

ue@gatewayworkshops.co.uk

19th November
Advanced Deep Tissue Massage
Request From School
s

ue@gatewayworkshops.co.uk

02nd December
Manual Lymphatic Drainage
Request From School
s

ue@gatewayworkshops.co.uk

03rd December
Advanced Deep Tissue Massage
Request From School
s

ue@gatewayworkshops.co.uk

04th December
Thai Massage
Request From School
s

ue@gatewayworkshops.co.uk

05th December
Pregnancy Massage
Request From School
s

ue@gatewayworkshops.co.uk

11th December
Advanced Deep Tissue Massage
Request From School
s

ue@gatewayworkshops.co.uk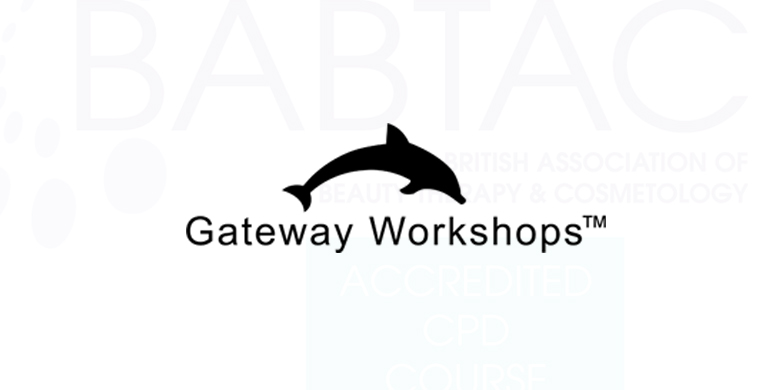 For a full list of course dates contact info@zenbu.co.uk
| Date | Course | Location | Contact Details |
| --- | --- | --- | --- |
| 1st November | Meditation | Belfast | info@zenbu.co.uk |
| 2nd November | Mysofacial Release | Belfast | info@zenbu.co.uk |
| 3rd November | Natural Face Lift | Belfast | info@zenbu.co.uk |
| 3rd November | Hopi Ear Candling | Belfast | info@zenbu.co.uk |
| 4th November | Hopi Ear Candling | Belfast | info@zenbu.co.uk |
| 5th November | Hot Stone Massage | Belfast | info@zenbu.co.uk |
| 10th November | Seated Accupressure Massage | Belfast | info@zenbu.co.uk |
| 11th November | Indian Head | Belfast | info@zenbu.co.uk |
| 16th November | Myofascial Release | Belfast | info@zenbu.co.uk |
| 18th November | Warm Bamboo Massage | Belfast | info@zenbu.co.uk |
| 19th November | Thai Foot Massage | Belfast | info@zenbu.co.uk |
| 22nd November | Advanced Deep Tissue Massage | Belfast | info@zenbu.co.uk |
| 23rd November | Pregnancy Massage | Belfast | info@zenbu.co.uk |
| 24th November | Hot Stone Massage | Belfast | info@zenbu.co.uk |
| 17th November | Advanced Deep Tissue Massage | Belfast | info@zenbu.co.uk |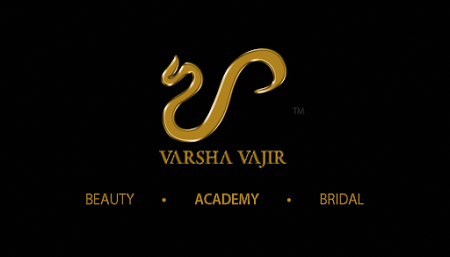 For a full list of course dates contact varshavajir@gmail.com
| Date | Course | Location | Contact Details |
| --- | --- | --- | --- |
| 19th, 20th & 21st November | Threading, Tinting, Waxing & Henna | Harrow | varshavajir@gmail.com |
| 28th, 29th & 30th November | Threading, Tinting, Waxing & Henna | Harrow | varshavajir@gmail.com |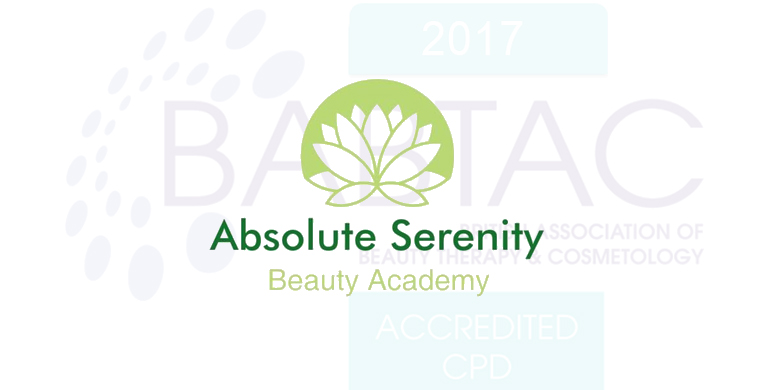 For a full list of course dates call helenewilliams12@outlook.com
| Date | Course | Location | Contact Details |
| --- | --- | --- | --- |
| 5th November | Facial Day 1 | Wales | helenewilliams12@outlook.com |
| 6th November | Facial Day 2 | Wales | helenewilliams12@outlook.com |
| 13th November | Pedicure | Wales | helenewilliams12@outlook.com |
| 20th November | Acrylic Nails | Wales | helenewilliams12@outlook.com |
| 4th December | Gel Polish | Wales | helenewilliams12@outlook.com |
| 11th December | Waxing | Wales | helenewilliams12@outlook.com |
| 18th November | Aromatherapy | Wales | helenewilliams12@outlook.com |
For a full list of course dates contact info@yourbeautytraining.co.uk
Date
Course
Location
Contact Details
5th November
LVL Lashes
Birmingham

info@yourbeautytraining.co.uk

6th November
Lash Extensions

Birmingham

19th November
Lash Extensions

Birmingham

info@yourbeautytraining.co.uk

12th November
Lash Extensions

Birmingham

info@yourbeautytraining.co.uk

14th November
Spray Tanning

Birmingham

info@yourbeautytraining.co.uk

14th & 15th November
Body Massage

Birmingham

info@yourbeautytraining.co.uk

27th November
LVL Lashes

Birmingham

info@yourbeautytraining.co.uk

28th November
Express Lashes

Birmingham

info@yourbeautytraining.co.uk

3rd December
Lash Extensions

Birmingham

info@yourbeautytraining.co.uk

4th December
LVL Lashes

Birmingham

info@yourbeautytraining.co.uk

11th December
Facials
Birmingham

info@yourbeautytraining.co.uk

For a full list of course dates contact info@conceptbeautyacademy.com
| Date | Course | Location | Contact Details |
| --- | --- | --- | --- |
| 6th & 7th November | Waxing | Warwick | info@conceptbeautyacademy.com |
| 19th - 21st November | Reflexology | Warwick | info@conceptbeautyacademy.com |
| 26th & 27th November | Introduction to Facials | Warwick | info@conceptbeautyacademy.com |
| 28th November | Intimate Female Waxing | Warwick | info@conceptbeautyacademy.com |

For a full list of course dates contact elysiumbeauty@virginmedia.com
| Date | Course | Location | Contact Details |
| --- | --- | --- | --- |
| 6th November | Threading | Hertfordshire | elysiumbeauty@virginmedia.com |
| 13th November | Lash Perming | Hertfordshire | elysiumbeauty@virginmedia.com |
| 20th November | Lash & Brow Treatments | Hertfordshire | elysiumbeauty@virginmedia.com |
For a full list of course dates contact info@sculptbeauty.com
| Date | Course | Location | Contact Details |
| --- | --- | --- | --- |
| 23rd - 27th October | L2 Total Pro Make-Up Artist | London | info@sculptbeauty.com |
| 11th November | L2 Total Pro Make-Up Artist | London | info@sculptbeauty.com |
| 12th November | L2 Total Pro Make-Up Artist | London | info@sculptbeauty.com |
| 18th November | L2 Total Pro Make-Up Artist | London | info@sculptbeauty.com |
| 19th November | L2 Total Pro Make-Up Artist | London | info@sculptbeauty.com |
| 24th November | L2 Total Pro Make-Up Artist | London | info@sculptbeauty.com |
Rachel Houlton
For a full list of course dates contact rachelhoulton21@hotmail.com
| Date | Course | Location | Contact Details |
| --- | --- | --- | --- |
| 22nd October | Hair Extensions | Lincoln | rachelhoulton21@hotmail.com |
| 5th November | Hair Extensions | Lincoln | rachelhoulton21@hotmail.com |
Godiva Training
For a full list of course dates contact Jayne at Godiva Training
Date
Course
Location
Contact Details
13th November
Introduction to Reflexology
Warwickshire

Godiva Training

20th November

Introduction to Reflexology
Warwickshire

Godiva Training



27th November
Introduction to Reflexology
Warwickshire
Maureen Bonner
For a full list of course dates contact Maureen Bonner
Date
Course
Location
Contact Details
1st November
Natural Lift Facial Massage
Falkirk, Scotland
Maureen Bonner
4th November
Hopi Ear Candling

Falkirk, Scotland

Maureen Bonner

5th November
Reiki & Seichem 1 & 2

Falkirk, Scotland

Maureen Bonner

10th November
Crystal Healing

Falkirk, Scotland

Maureen Bonner

7th November
Thai Foot Massage

Falkirk, Scotland

Maureen Bonner

13th November
Myofascial Release Massage

Falkirk, Scotland

Maureen Bonner

15th November
Indian Head Massage

Falkirk, Scotland

Maureen Bonner

18th November
Pregnancy Massage

Falkirk, Scotland

Maureen Bonner

20th November
Advanced Deep Tissue Massage

Falkirk, Scotland

Maureen Bonner

21st November
Chair Massage/Seated Accupressure

Falkirk, Scotland

Maureen Bonner

26th November
Hot and Cold Stone Massage

Falkirk, Scotland

Maureen Bonner

28th November
Meditation

Falkirk, Scotland

Maureen Bonner

29th November
Bamboo Massage

Falkirk, Scotland

Maureen Bonner

01st December
GW Detox and Cellulite Reduction Massage

Falkirk, Scotland

05th December
Manual Lymphatic Drainage Massage

Falkirk, Scotland

Maureen Bonner

06th December
Reiki and Seichem Teacher Training

Falkirk, Scotland

Maureen Bonner

16th December
Tui Na Massage

Falkirk, Scotland

Maureen Bonner

For a full list of course dates contact info@solisnailandbeautytraining.co.uk
| Date | Course | Location | Contact Details |
| --- | --- | --- | --- |
| | | | |
| 01st November | Facial | Stratton | info@solisnailandbeautytraining.co.uk |
| 02nd November | Eyelash Lifting | Stratton | info@solisnailandbeautytraining.co.uk |
| 04th November | Gel Polish | Stratton | info@solisnailandbeautytraining.co.uk |
| 6th-10th November | Complete Nail Technician | Stratton | info@solisnailandbeautytraining.co.uk |
| 13th November | Eye Enhancement | Stratton | info@solisnailandbeautytraining.co.uk |
| 15th November | Hopi Ear Candling | Stratton | info@solisnailandbeautytraining.co.uk |
| 17th November | Indian Head Massage | Stratton | info@solisnailandbeautytraining.co.uk |
| 20th November | Spray Tanning | Stratton | info@solisnailandbeautytraining.co.uk |
| 21st November | Eyelash Extensions | Stratton | info@solisnailandbeautytraining.co.uk |
| 23rd November | Make-Up | Stratton | info@solisnailandbeautytraining.co.uk |
| 25th November | Warm Wax | Stratton | info@solisnailandbeautytraining.co.uk |
| 27th November | Eyebrow Definition | Stratton | info@solisnailandbeautytraining.co.uk |
| Swedish Massage | Swedish Massage | Stratton | info@solisnailandbeautytraining.co.uk |