You never get a second chance at a first impression. As our judges begin their rounds assessing this years salon entries for the BABTAC and CIBTAC awards 2019, BABTAC reveals how to make your salon a winning experience from the minute clients walk through the door.
Your reception needs to lure clients in from the moment they open the door. Arguably the hub of every salon it's also why, as part of the judging criteria for the salon categories at this year's BABTAC/ CIBTAC awards, judges pay particular attention to the ambience and comfort of each reception area they visit.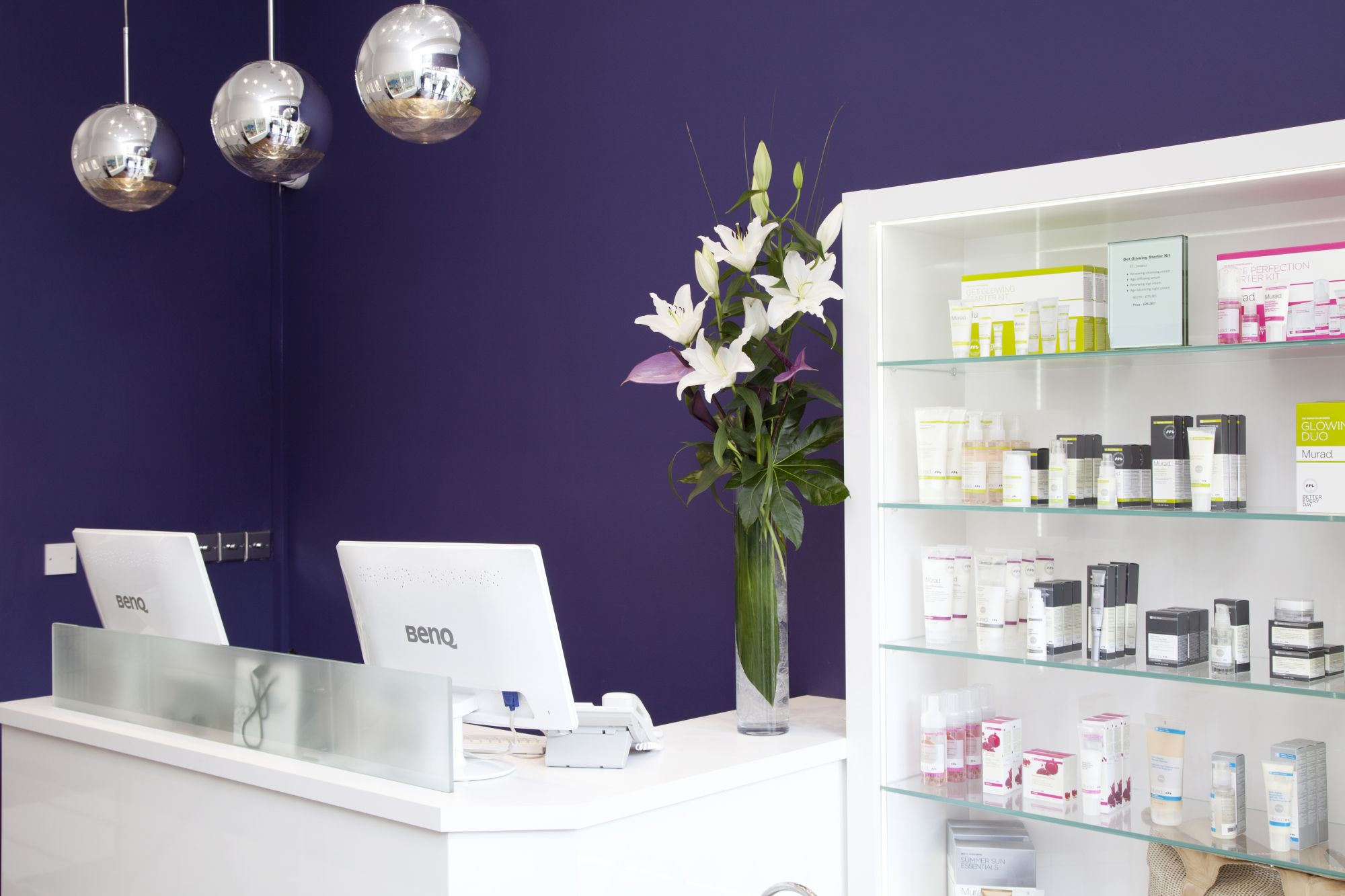 (Photo's above: Zen Lifestyle, Scotland)
FRONT OF HOUSE
A client's salon experience should start as soon as they walk in through the door and it should continue right up until they walk out of it again. It's where you get to set the scene of what your salon ethos and brand is about and showcase everything from exclusive retail offerings to cool branding concepts "There should be a consistent overall look and feel of the experience you're trying to portray in the entrance to your salon," explains life coach and social psychologist, Ambi Mistry, from The SimpleLife.coach, who is an expert on consumer psychology. "Remember, you've got people buying products and people waiting for treatments so you have to keep both audiences in mind. Anything too colourful or too loud can be stressful; keeping it simple is calming and relaxing but you also need to strike a balance between minimal and clinical." Research in interiors suggest that natural light and earthy materials like wood, marble or stone reduce stress as does the presence of plants. Warm lighting is inviting and natural light can boost sales but bear in mind the light should be bright enough for receptionists to work in and for clients to read while they wait or be able to look at products properly. It's important to consider what type of experience your clients are expecting too. Is it luxurious? Is it holistic? Is it quirky and trend-led? They need to feel comfortable they're going to get what they want from the visual cues they're given.
SUPER SALE
High footfall through the salon reception makes it the ideal merchandising area but often official merchandising units can be intimidating and cluttered. Ambi recommends keeping it simple with readily accessible shelves where the product range can be set out neatly for customers to explore. Like light, music also influences our well-being and emotions and according to research by MusicWorks, getting the music right can also boost retail income. Slow tempos can calm and soothe, while more upbeat music encourages conversation. The last thing you want is a reception area that's ghostly silent.
PLAY ACTING
Putting yourself in your customer's shoes (or getting your team to) is a great barometer of how successful your reception is. Sit down and check if the doorways are draughty. What are the lighting levels like? Is the seating comfortable? Is there enough room for other clients and staff to move around waiting clients without disturbing them? Are there tables to put coffee and magazines on – ideally, according to ergonomics experts, they should be just an inch or so lower than the sofa cushions, and not lower than four inches for chairs. Watch your front of house staff too. They have a huge role to play in creating the right atmosphere and ambience. Friendly, welcoming and not intimidating, consider whether having a dress code (or not) could help boost your brand. "A lot of research reaffirms the common sense importance of good customer service," continues Mistry. "For example you should expect warm smiles and clean uniforms, clients being offered complementary drinks and their coats being taken."
FAKING IT
Employ the below tips and you can trick the eye into believing your reception space is far bigger than the actual square footage…
Natural light opens a space up making a room seem airy and bright. Don't have enough daylight? Natural light lamps can make a difference.
Use different shades of the same colour in decorations and furnishings to create a visual coherence and to open up the space.
Dark colours absorb light, light ones reflect it so the lighter the wall colours, the bigger a small room will seem.
Anything that draws the eye upwards can make a room feel taller and bigger. Consider decorating the ceiling with light but eye-catching wallpaper.
A large sofa will make better use of space than multiple chairs that give a feeling of clutter.
STYLE SUCCESS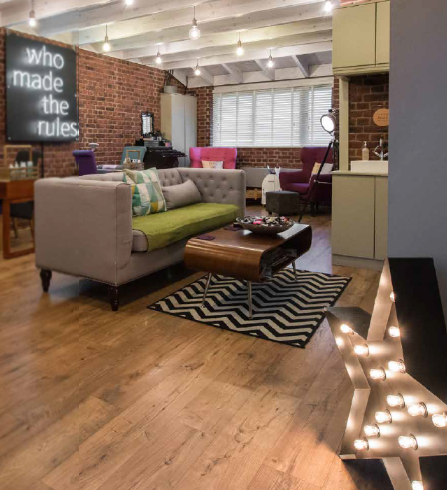 (Photo above: Beauty at the Gate, Holton le Clay)
"As a salon or spa therapist you want your clients to walk in and immediately feel welcome and relaxed. Your salon ambience is paramount to ensuring your new clients turn into regular clients and this is heavily influenced by your furniture and décor choices. Ensure you opt for comfortable and aesthetically pleasing furniture – this should be at the forefront of your mind when deciding the products you want to invest in. The furniture's durability is also an extremely important consideration as you want it withhold the wear and tear of constant use. Your décor should reflect you and your business, cleverly combined with functionality. The main thing is to radiate an inviting appeal to ensure your client's keep coming back." - Paige Balderson, Ellisons.co.uk
"Our reception and entrance to the salon has been carefully designed and curated to be welcoming and reflect the whole ethos of the business," explains Marie Yexley, owner of the multi-award-winning Colchester salon, Beauty at the Bay who won the large salon category at the BABTAC/CIBTAC Awards 2016. A stone sunk into the salon's threshold says: 'You are the only pebble on the beach' which clients step over on their way into the salon. "Whilst we're an extremely busy shop, when a client is with us we'll give them our undivided attention and tailor our service as if they were 'the only pebble on the beach' to us,' says Marie. "We've looked to make a visit to us a (gentle!) assault on the senses so we appeal visually but make sure we're always evolving to keep regular clients interested." Marie Yexley, Beauty at the Bay