We meet a lot of students training in the beauty, hair, holistic and sports therapy industry that don't realise they need to have insurance while they are training and before they are qualified.
As a student performing case studies, you can be held legally liable for loss or damage to other people's property, injury or other harm, or financial loss alleged to have been caused. The repercussions of this are serious, and can lead to financial and reputational ruin.
It is extremely important to ensure that you have appropriate insurance while you are training and after you have qualified.
We've put together a few helpful tips on how to ensure your BABTAC Student insurance and Student Upgrade cover are valid, along with reasons to choose BABTAC for your insurance.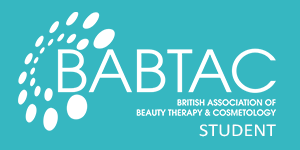 How do I make sure my BABTAC student insurance is valid?
When you are unqualified you must:​
Only practice your treatments for case study purposes

Carry out the treatment as you have been taught by your college/training provider

Charge below market rate for treatments to cover the cost of your treatment products/consumables only

Make sure your client is aware you are still training (ask them to sign a disclaimer form)
By following these steps, and making sure you review each case study regularly with your teacher, you will help to ensure your BABTAC Student insurance cover is valid.
I'm qualified – why do I need to upgrade my student insurance?

Unlike our Student Insurance, our BABTAC Student Upgrade membership fully covers you to provide Level 2 treatments (providing you have passed your Level 2 qualifications). If you decide to work towards your Level 3 training, you will also be covered for your Level 3 case study work.
Be sure to follow the same steps listed above for an unqualified treatment provider when carrying out your case studies to ensure your insurance cover is valid.
I'm qualified – what does my BABTAC Student Upgrade cover include?
BABTAC's Student Upgrade membership covers the following (please note: only the modules you are qualified in):
Nails

Tanning

Make-up

Eye treatments

Basic facials

Basic waxing
EXCLUDES: eyelash perming and facial waxing
Remember: you can charge market rate for treatments you are qualified in. However, Level 3 case studies need to be treated in accordance with the Student Membership level.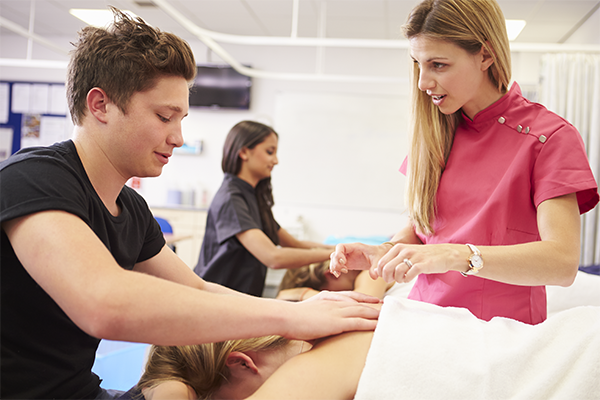 BABTAC is the UK's leading professional association for the beauty, hair, holistic and sports therapy industries. We provide more than just insurance for our students and qualified therapists.
By becoming a BABTAC member you will not only be associated with the UK's leading professional body, you will also get access to a range of exclusive BABTAC member-only benefits and discounts.
Take out Student Insurance with BABTAC and we'll give you an exclusive discount when you upgrade to our Student Upgrade membership.
Rigorous application process: membership with BABTAC is a mark of high standards
Thousands of industry professionals & experts: we give you a larger, louder voice on issues concerning you
Competitive pricing: to help you save as much as possible on your insurance, without compromising on the high quality of our cover and member benefits
No excess: unlike some of our competitors, you won't have to make an excess payment on any claim you make with us, giving you extra peace of mind
Qualified, verified, insured: we encourage consumers to choose a BABTAC qualified therapist to guarantee the highest standard of treatment

Chance to enter the annual BABTAC & CIBTAC annual awards once you've qualified

Bi-monthly copy of our renowned, industry-leading magazine Vitality
Benefits by BABTAC: exclusive high street discounts on cinema tickets, gym membership, Apple products, holidays, restaurants & more! Plus discounts for Students with NUS Extra!
Exclusive industry advice on our members-only website